We receive free products and receive commissions through our links. See
disclosures page
.
EDITOR'S NOTE: We know how hard it is to gift shop, so we thought we would help you out with ideas. Sally's Arsenault's list is a perfect resource for the special MMA fighter in your life.
Sally Arsenault's MMA Holiday Wish List
It's been a busy year and I've been able to test a lot of really cool training gear. But with so many companies expanding their product line and so many new companies entering the market, there's always something out there that I have my eye on. I've listed some amazing options for the MMA fighter to add to his or her holiday wish list:
1. Evolve-X Leather MMA Training Gloves – $99.00
The designers of the Evolve-X MMA Training Gloves have thought of everything. The fingers are extended to minimize eye pokes, they've got hammer fist padding, open palm ventilation, wrist padding and support, and the same level of protection as 16oz sparring gloves. In addition to all of that protection during stand up, these gloves allow great mobility for grappling when it goes to the ground.
2. White PunchTown Tenebrae Leather Boxing Gloves – $84.99
Punch Town's Tenebrae line features premium quality, full grain leather, BOA-TITE 2 double wrist strap wrist support, full-length thumb lock support, and an open palm design for maximum ventilation. I haven't seen gloves like these before, and they look amazing!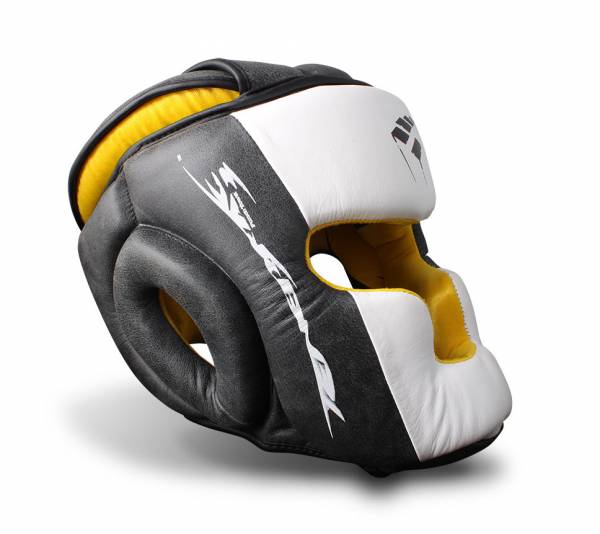 3. PunchTown Tenebrae Leather Headgear – $94.99
This Spartan-inspired leather headgear offers firm, comfortable padding, smooth lining, a removable protective insert for extra safety, and adjustable top and rear head straps. It will not impair your vision and the interior is well ventilated for your comfort.
4. Scramble Sports Bra – $44.99
Scramble makes nice, high-quality gear and I bet this women's sports bra is no exception. It has a double layer of fabric with space for padded inserts (not included) for those who want extra coverage. The sublimated kanji on the back means "female fighter" and the Scramble logo covers the front.
5. Gameness Top Dog Black Long Sleeve Rashguard – $50.00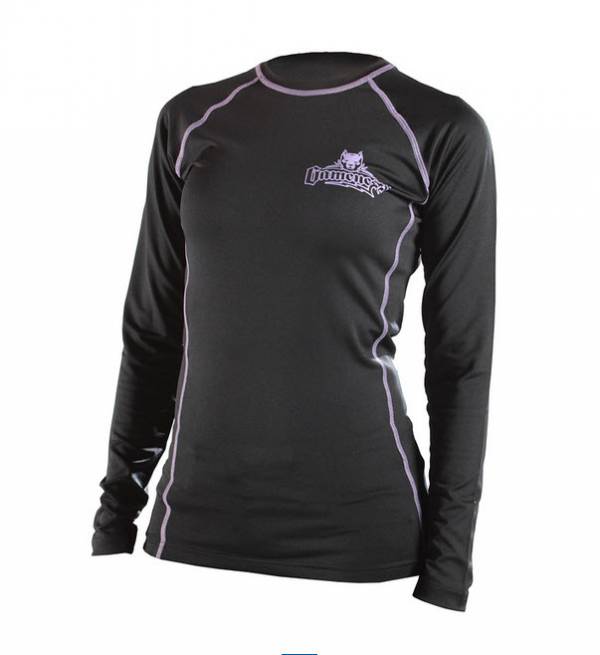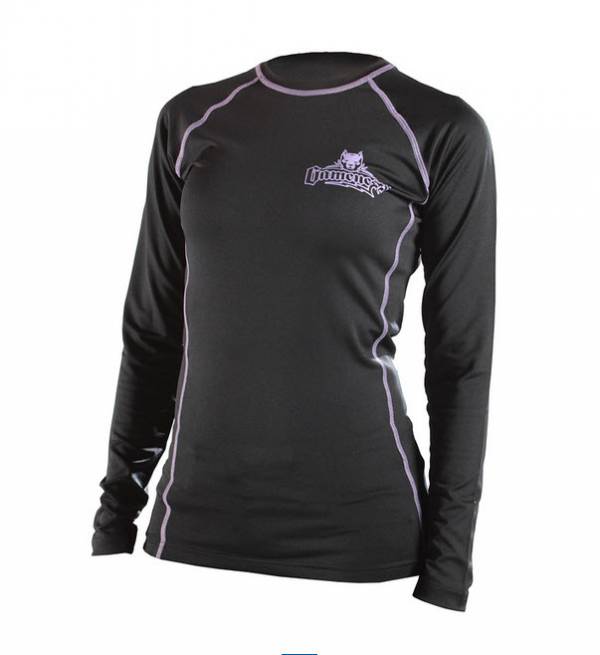 I was able to review the Gameness Top Dog rashguard and it is one of my all-time favorites. The fabric is durable, comfortable, and exceptionally fast drying. With all of the Velcro involved in MMA, any catches on this top won't be as easily seen as they would be on shiny rashguards. There are long- and short-sleeved models for both men and women. If you're picking up one of these puppies, visit the T-shirt section before you check out because Gameness also makes awesome tees.
6. 93 Brand Citizen Fight Shorts – $59.99
I don't wear men's MMA shorts, but I know what features make a great pair. The Citizen Fight Shorts have sublimated graphics, a partially elastic waistband, an internal drawstring, and a gripping waist lining. I've seen a lot of 93 Brand Jiu Jitsu's products and they're always top notch. If you haven't tried their gear yet, you're missing out. (For the female fighter, check out Fighter Girls for a wide variety of high quality grappling shorts that fit and look amazing. The women in my BJJ class like the Pink Logo Hottie Boyfriend Shorts but I like the Black Pick Pocket model.)
7. Tatami "The Thinker" Spats – $59.99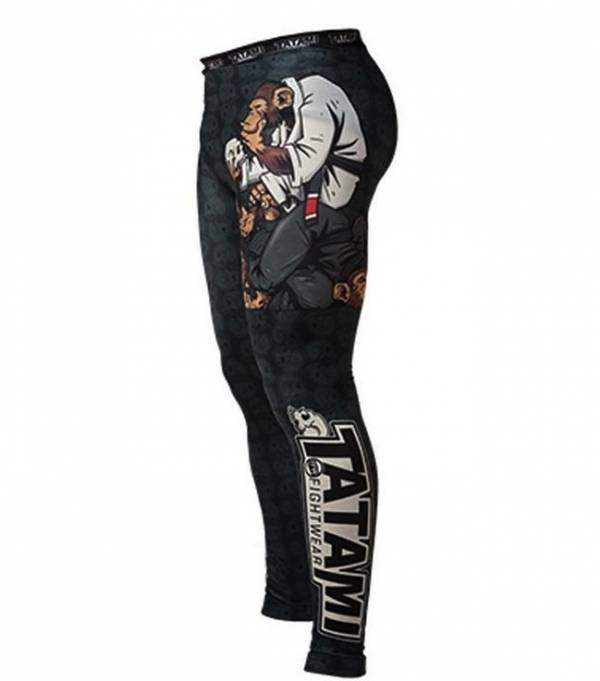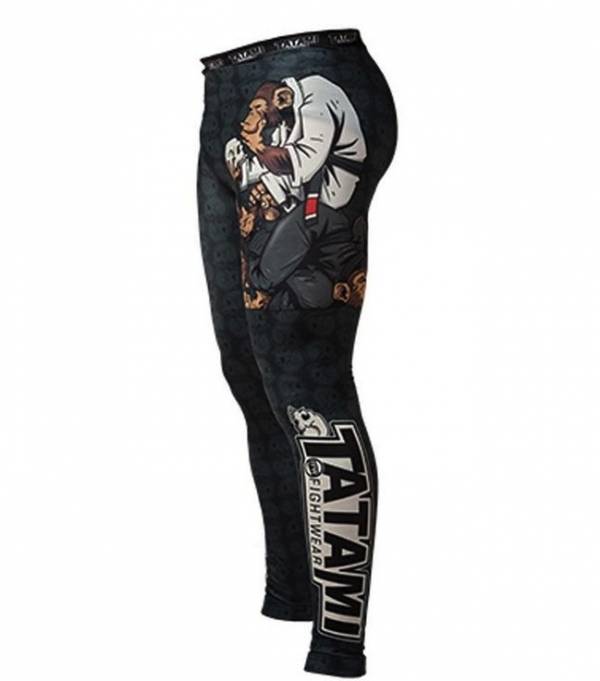 I already have a pair of the OK! Kimonos Tora spats and the Pony Club Grappling Gear "The Yang" spats so if I were to ask for a pair of spats over the holidays, I'd go for the Tatami "The Thinker" spats. I love the overall pattern of these spats and the little BJJ monkeys are adorable. The waistband and ankle cuffs are rubberized and they even come in size XS for the little people. For the braver athlete, there's the Meerkatsu Fire Rooster Grappling Spats. They are hot to trot!
8. Scramble "Vale Tudo" Hoodie – $74.99
I bought the Scramble "Vale Tudo" Hoodie for my boyfriend and although I was happy to give it to him, I was a little sad it wasn't available in my size. It is a medium weight fabric, very soft to the touch, and has a zip front. The graphics are timeless and I guarantee wearing this hoodie will increase your cool factor by at least 50%.
9.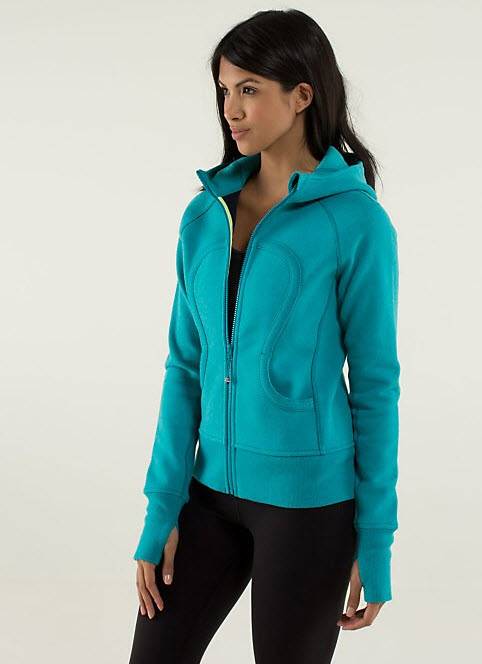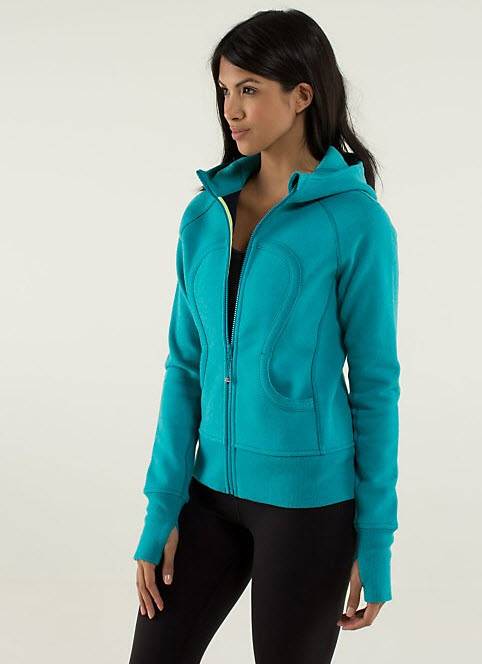 lululemon Scuba Hoodie – $108.00
lululemon gear is always acceptable as a gift. No matter how many hoodies I have, I can always use one more. The Scuba Hoodie has proven itself to be a high quality, durable product, and the clean design is suitable for any sport. It is the coziest hoodie I own. I've worn it with just a down vest at zero degrees Celsius and felt comfortable. The hood stays up in the wind and the cotton is so thick the rain takes a long time to penetrate. If you have to buy a gift for a woman and you have no idea what she'd like, the safest choice is always a lululemon hoodie. You could buy her a diamond ring, but if she says no you'll have ruined Christmas for yourself forever.
10. BioForce HRV – $197.00 – $258.00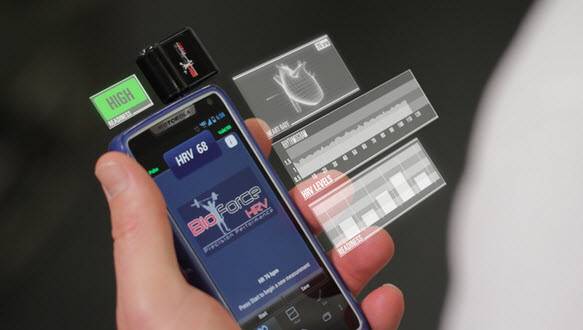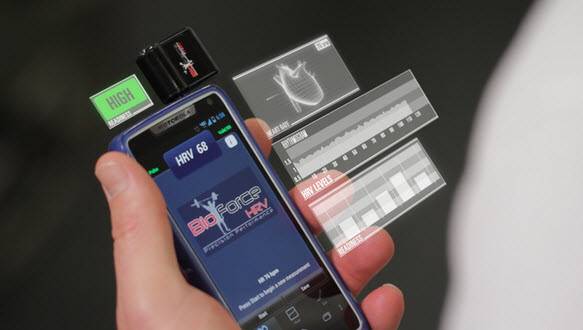 Heart rate variance measures the variance of time between your heartbeats. Monitoring this variance will help you to track whether you are recovering properly between your workouts. If you train MMA with several sessions per day, it is important to monitor your body function to ensure you do not over train and you get the most out of each session. BioForce HRV makes it easy. Train smart, not hard.
There are so many other items I could have listed, but these are the ones I think anyone would like. Next week I'll share my top picks for the BJJ players, so be sure to visit Breaking Muscle again soon!