We receive free products and receive commissions through our links. See
disclosures page
.


It's the time of year when we all want to do a little better with our fitness habits. Adding an extra activity, another day of working out, or a little extra distance can be a great goal, but not if it comes at the cost of injury. The runzi cadence – injury coach app can help with that distance goal by providing cadence coaching and impact data for footfalls during running and walking activities.
Pace Yourself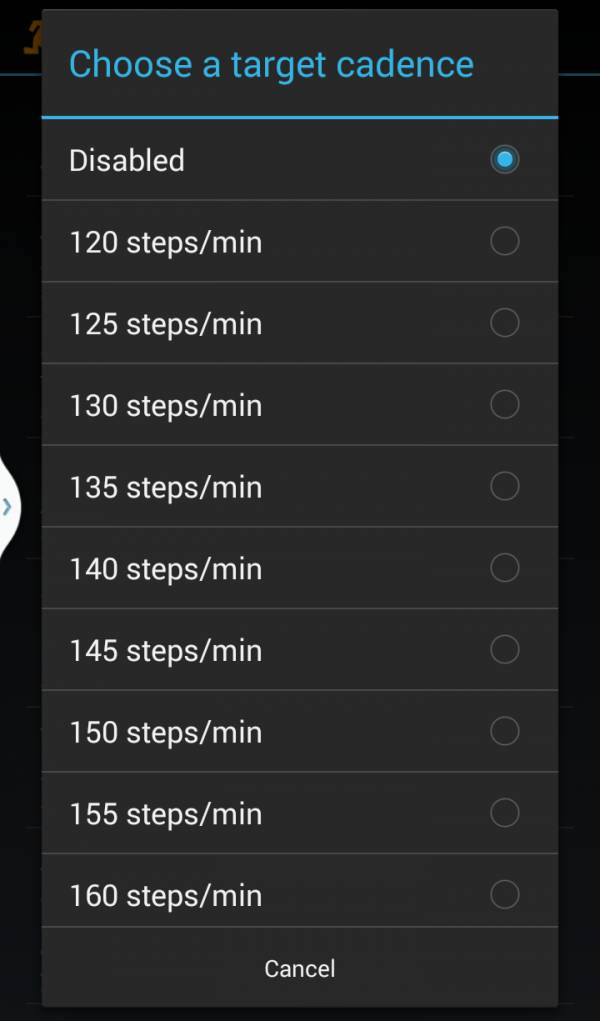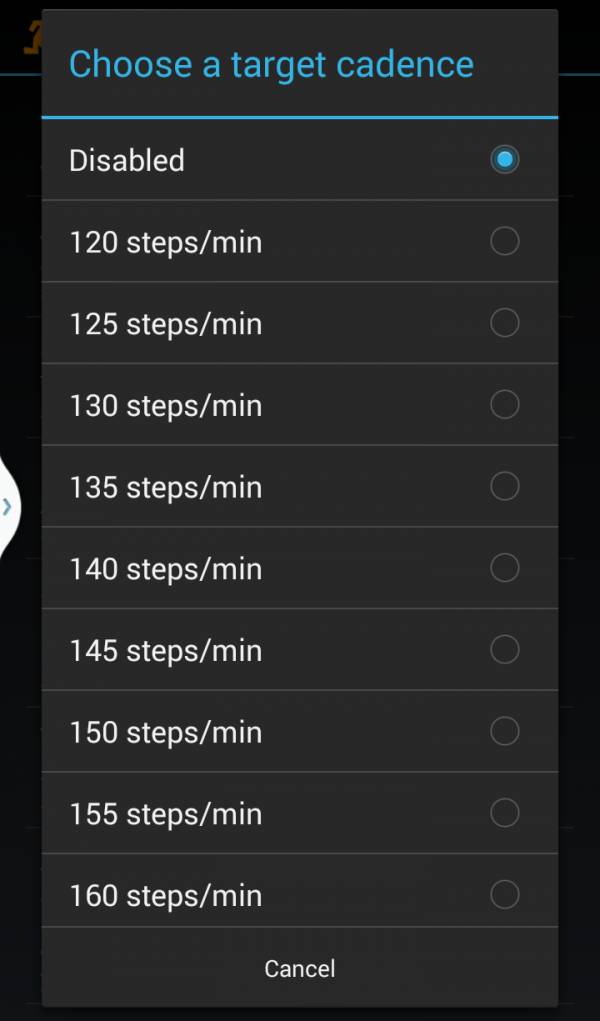 With runzi, you can monitor average impact, step count, and cadence using a metronome to attain your target cadence. Runzi provides a series of cadences to help you pace yourself through your run. At the same time, you can measure footfall impact to determine if you may be doing something that could cause more harm than good. Runzi measures impact as "tweaks per step," tweaks being a fairly arbitrary unit that measures and averages jerk force over the duration of a run. I found the unit of measurement to be an amusing reminder of how it feels when I tweak my ankle or foot oddly on a jog.
Walk Before You Run
This app is not lacking in flexibility. With just a cursory dig into the settings I was able to change the sensitivity of the cadence monitor from running to walking. I found this to be an extremely thoughtful feature of the app's design. Running can put a large impact on the joints, and starting from walking to improve footfall can reduce the risk of injury. The only downside to the walking setting is that the app seems to be a little more sensitive to impact, and I found my number of "tweaks" increased a great deal initially. I had to work on walking smoothly and on my forefoot to improve the count.
By a Runner, for Runners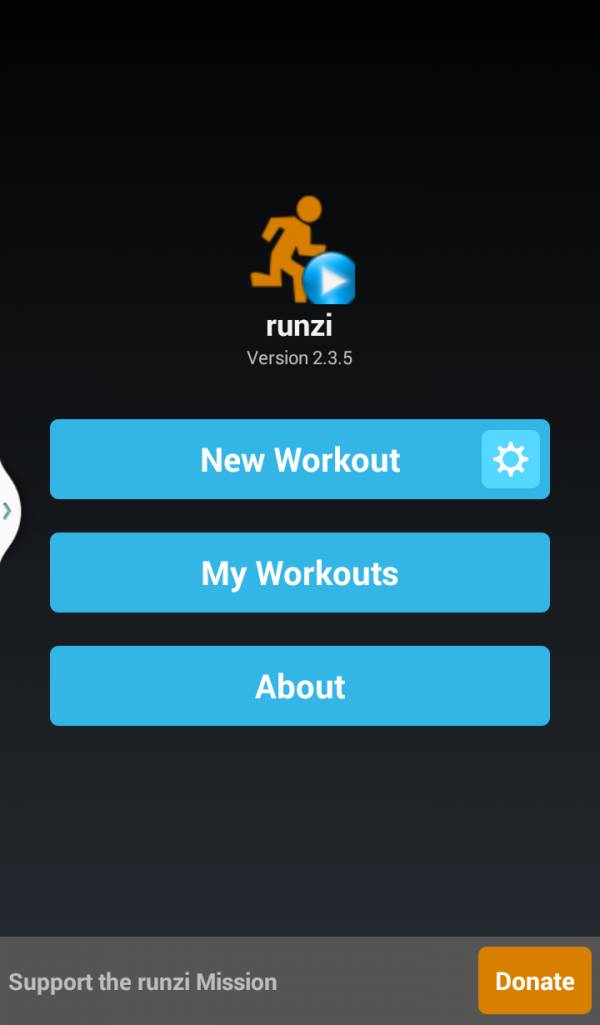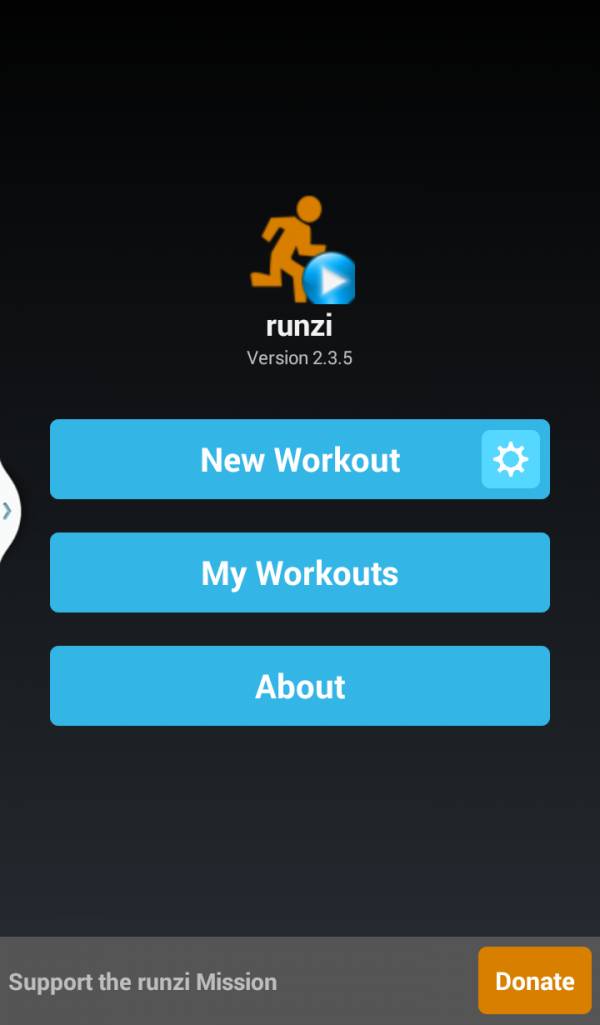 The programmer for runzi is an aspiring runner training for a marathon. He started programming it to help avoid injury, and to help others avoid injuries that he suffered due to cadence issues. He actually charges nothing for the app, but he does take donations, asking only that people tag #runzi over social media. Updates come fairly often, and for a free app, this one gives a lot.
Summary
While apps like Zombies, Run!have done well to inspire me to get out and running, having a tool to measure my impact and help with my cadence is incredibly useful. This app plays nicely with Endomondo, RunKeeper, MapMyRun, and many other apps I like to use. And although it can be distracting sometimes, I can use it at a lower volume while listening to music to keep me on pace. I've done 5km runs using it, and also some shorter distances working on Pose form. I've been very happy with this app and hope it helps others to run with a little less impact and a few fewer "tweaks" as well!