We receive free products and receive commissions through our links. See
disclosures page
.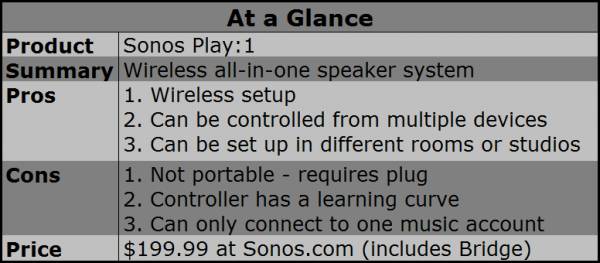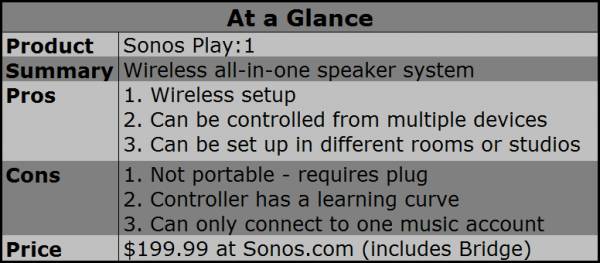 Playing music during a fitness class is a necessity for many people. Keeping a group moving, pedaling, or asana-ing away in enthusiasm takes the skill of an instructor and good tunes to set the mood. The Sonos Play:1 is an all-in-one speaker that can easily fill a 1,000 to 1,500 square foot studio (if not more) with sound. That's impressive when you consider its small size – the Play:1 measures 4.69 inches wide by 6.36 inches tall.
Using a device called the Bridge, which is plugged into your local network, the Sonos Play:1 is controlled wirelessly via an app that can be installed on your computer, phone, or tablet. The controller can access the music on your computer, or, if your network is attached to the Internet, you can add music apps such as Pandora, Sirius, Spotify, and iHeart Radio to play music from as well.
While the Play:1 needs to be plugged into an outlet to work, it does not require wiring directly to the Bridge. You can skip songs in a playlist, control volume, and play and pause the music from the physical device.
If you have more than one Sonos Device, you can create different rooms where music can be played, stopped, and started entirely independent from other rooms. That means Instructor A can have his spiritual yoga mix from Spotify in one studio, Instructor B can have her sassy salsa mix for Zumba going in another studio, and you can have a chill out mix playing in the front reception area, all from the same Bridge, with no wiring and a very small speaker footprint. With the device I got to play with, these rooms were set up as the living room and dining room. It was easy to link the rooms together to all play the same music, or separate them for independent sound.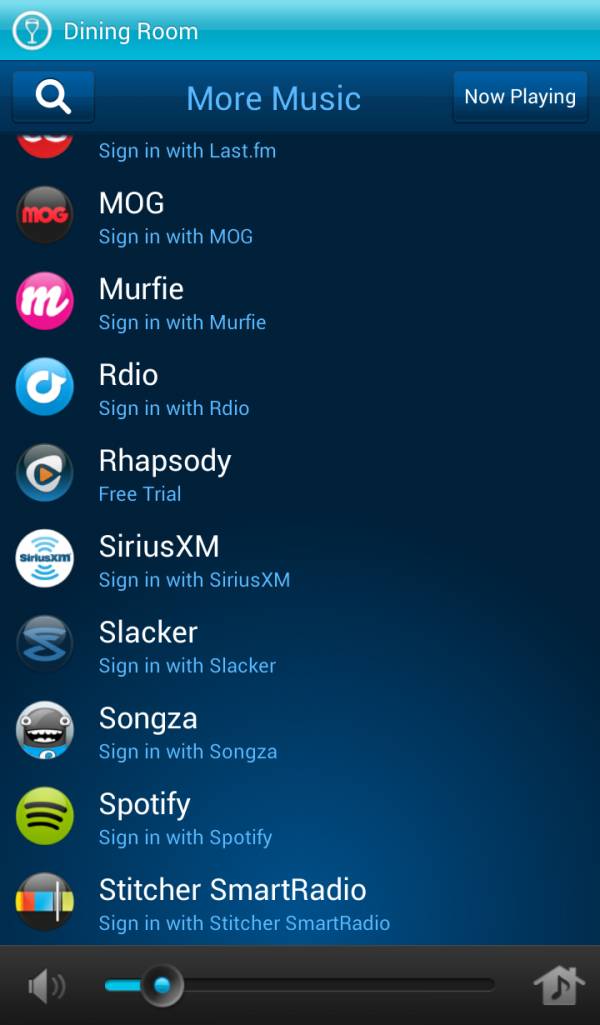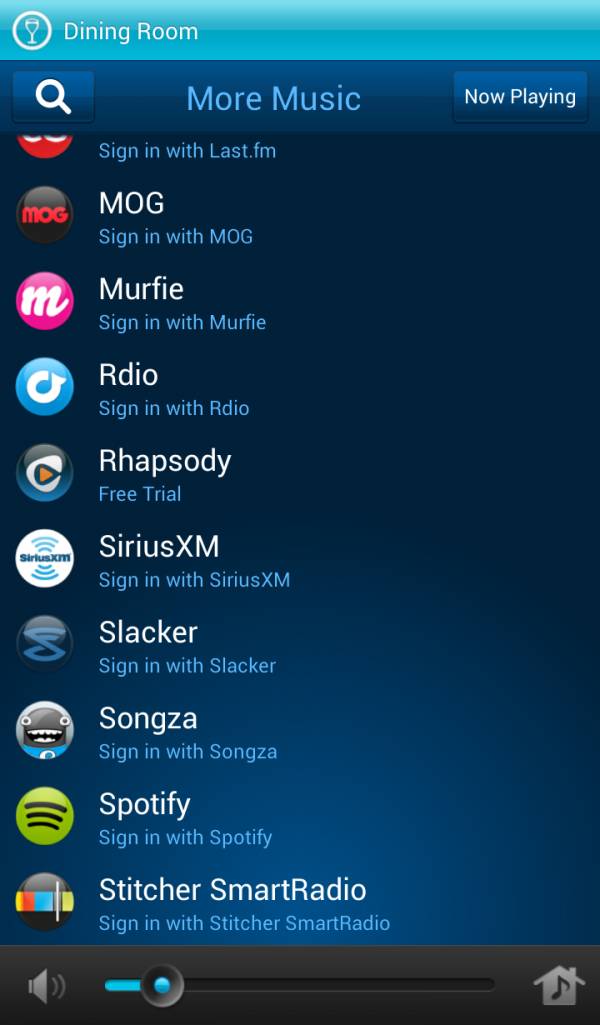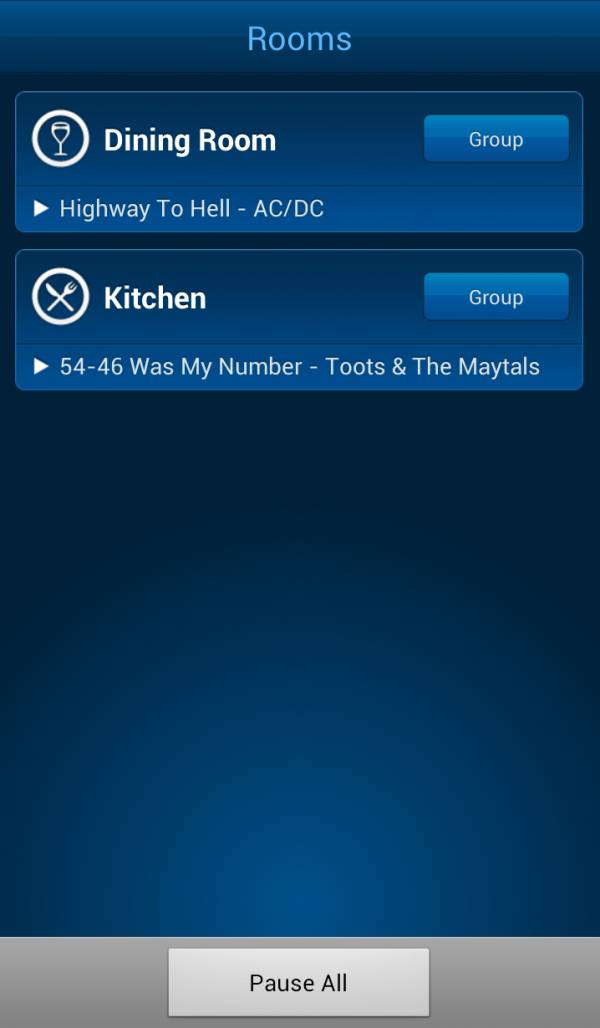 RIGHT: Music options screen; LEFT: Separate rooms screen
With two Class D amps – one mid-woofer and one tweeter – the Play:1 has a full sound that can fill a room easily. It supports high base and treble sounds easily, and the controller has equalizer controls that can be tweaked to your specific sound needs. This device has a great sound for such a small size.
While Sonos devices may take some technical savvy to initially set up and configure, I see this as being a great solution for a multiple-classroom yoga or fitness studio looking for an economical music solution. Although it's not waterproof, the Play:1 is made to handle humid conditions such as a bathroom while showering, and so should be able to hold up to the environment in a fitness studio easily (hot yoga studios, your mileage may vary). The one downside for me is that they didn't create this as a rechargeable portable device, which would have come in handy with a CrossFit box type of situation where you might take class outside, but still within wireless range on occasion.
Overall I highly recommend the Play:1 for sound, price, and ease of configuration. I recommend checking one out at a local Target, Magnolia, or Best Buy yourself. You can check the Sonos site for local retail locations.
The Sonos Play:1 is available for $199.99 at Sonos.com.