We receive free products and receive commissions through our links. See
disclosures page
.


I encountered the Withings Pulse while at the HackFit event in Boston a few weeks ago. The Pulse is the latest product in a long line of activity trackers on the market. A small matte black rectangle with a front touch screen and rear light for pulse measurement, the Withings Pulse weighs in at 8g and comes with a silicon belt clip for use during the day and a wrist cuff for sleep monitoring.
Here are some other features of the Withings Pulse:
Activity Tracking
As with many activity trackers, the Pulse is limited by the accelerometer in how it tracks activities. It has great accuracy in pace counting for both running and walking – in fact, I watched it count paces as I moved. Unfortunately, like every other activity monitor on the market, Withings still hasn't solved the great challenge of tracking other movements well, such as cycling and weightlifting. It's worked to get around these shortcomings by providing integration with RunKeeper, which tracks cycling and other movement activity via GPS, and specifying movement type.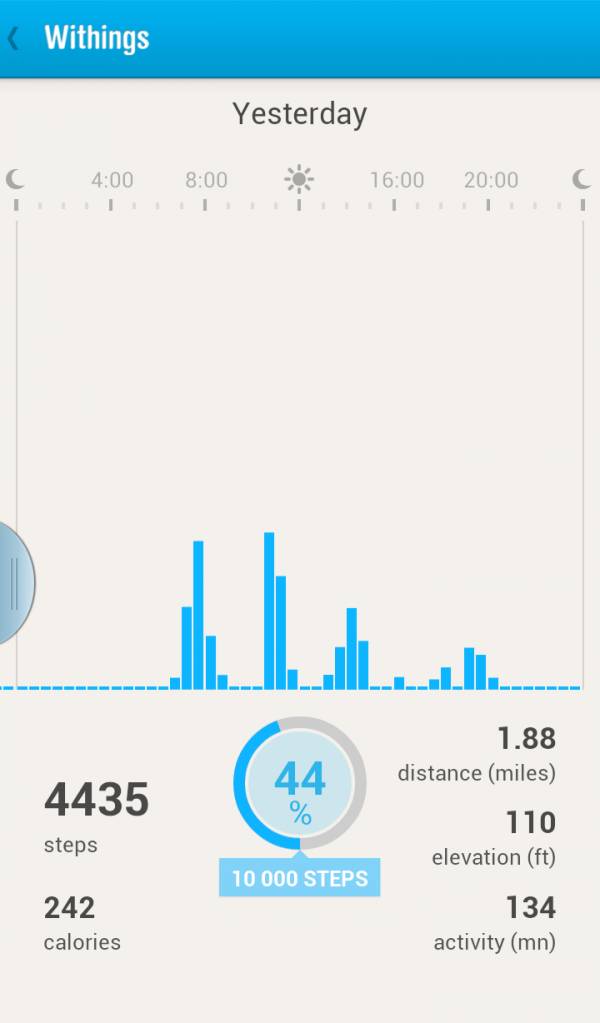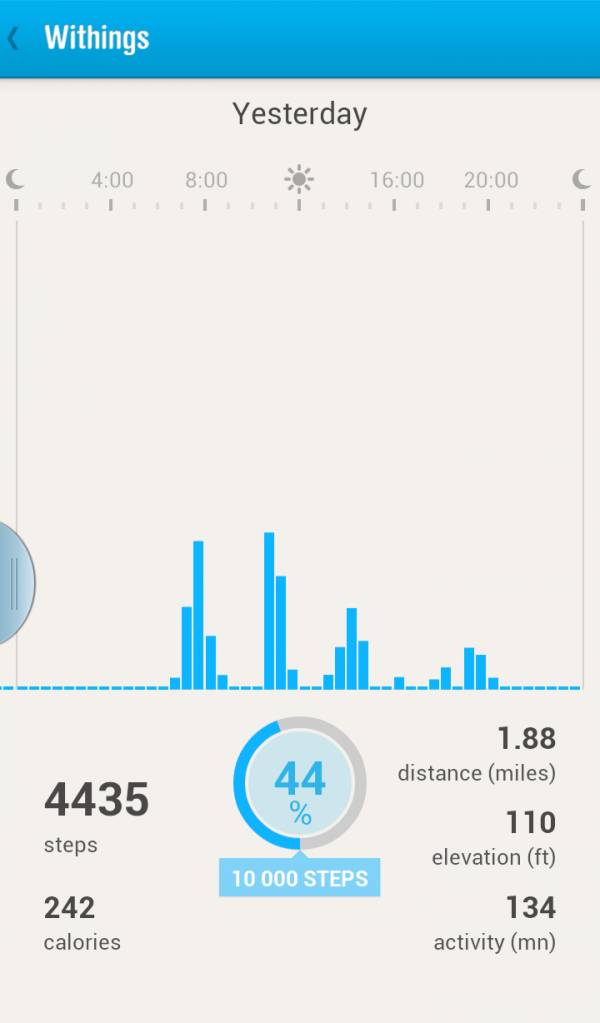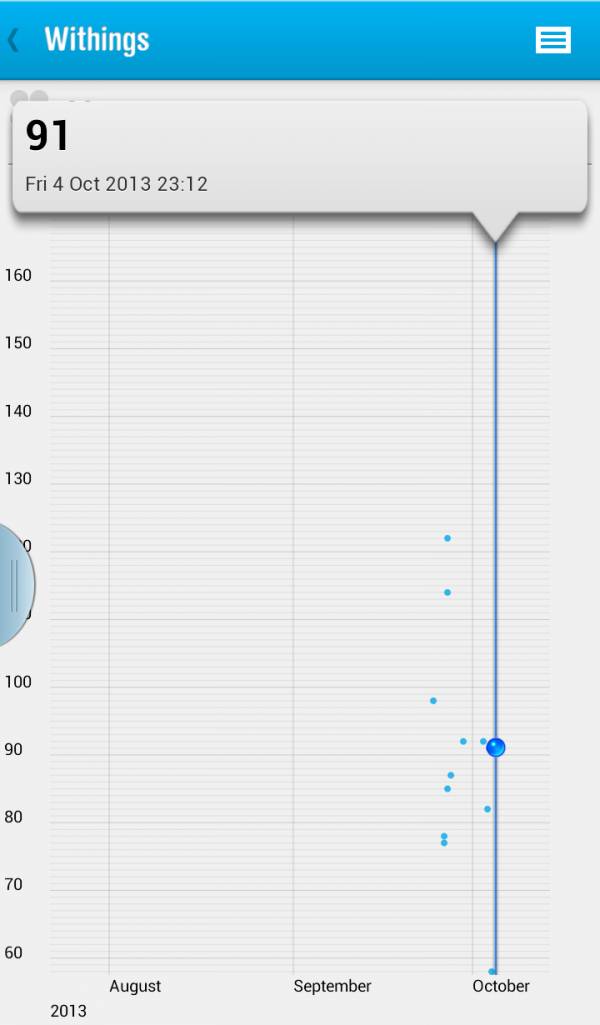 LEFT: Activity screen; RIGHT: Heart rate screen
Pulse Tracking
Pulse tracking is done via a small green light on the back of the Withings device. Simply click on the heart icon when scrolling through the monitoring options, and the device will instruct you to place your finger over the light on the back of the device. In a few seconds, your heart rate will be displayed on the front. Measurements are collected and displayed over time in the Withings App on your Android or iOS device, or on the Withings Dashboard at the Withings website.
Sleep Tracking
The Withings uses its internal accelerometer to track sleep patterns and report on levels of wakefulness, light sleep, and deep sleep, as well as time in bed versus time asleep. While this is a useful feature – and these days, a common one – I'm not as impressed with the Withings app for this function. It provides a very bird's eye view of the data with no option for clicking into the data to see duration of rest and wakeful periods.
App Integration
The Withings Pulse tracker has integration with Runkeeper for distance measurement, which uses the phone and GPS to provide data. It also has integration with the BodyMedia device app for the BodyMedia line of armbands. Finally, integration with MyFitnessPal has been introduced for other activity and weight tracking. The Withings app is also made to integrate with their wireless scales, so there is a lot of flexibility in how much or how little data tracking you want to do.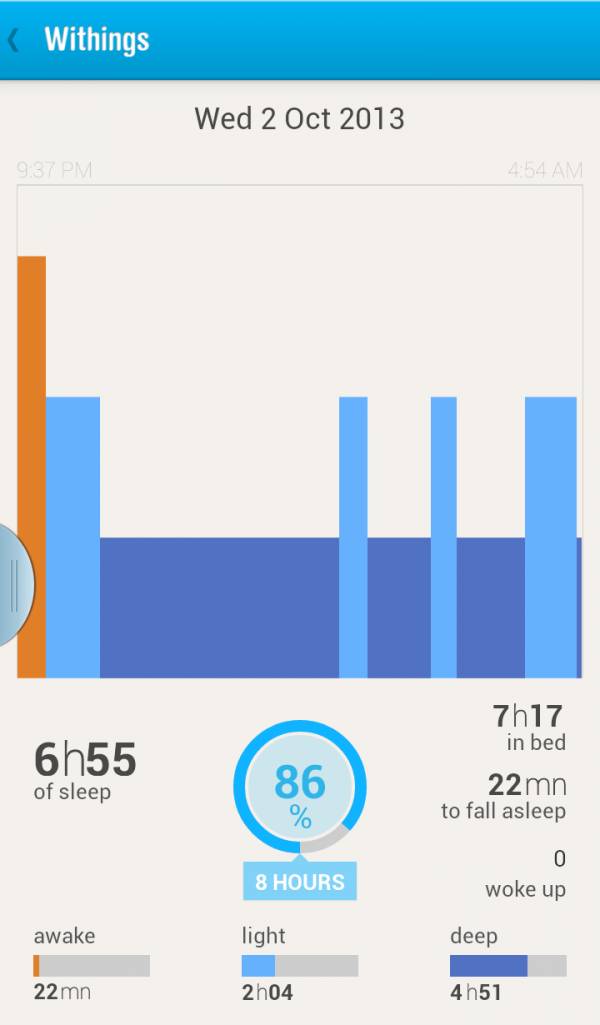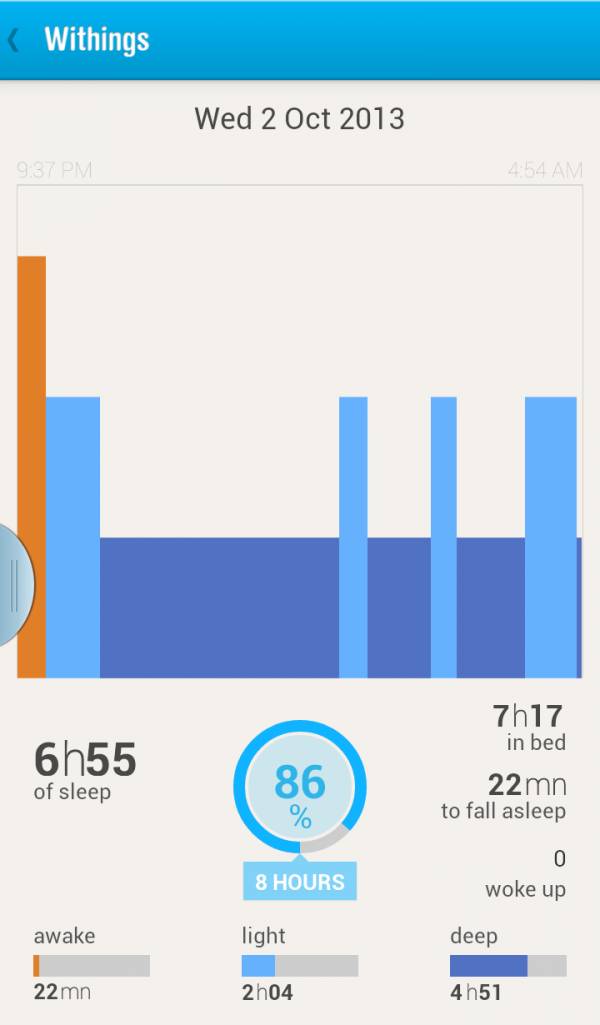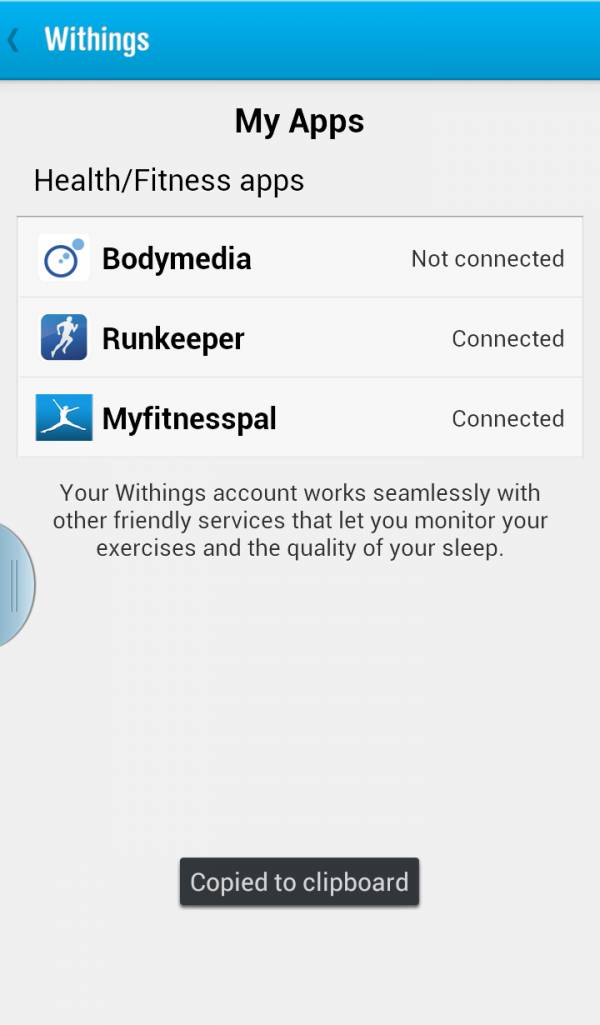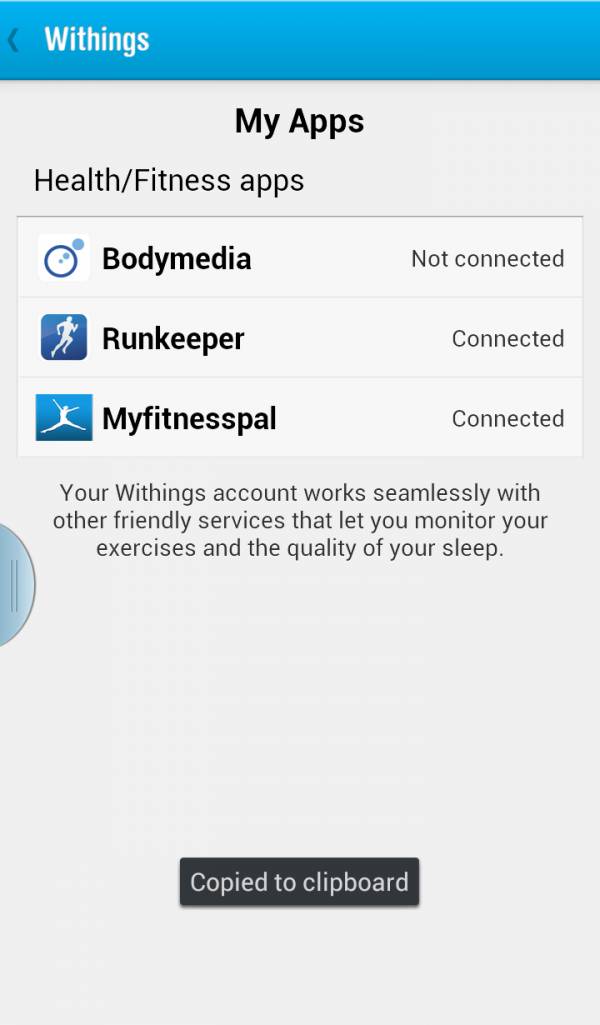 LEFT: Sleep tracker screen; RIGHT: App integration screen
With such features as dashboard sharing via email and the ability to add family members to compare results (and really, compete with one another), this new player has a lot of promise. With a price point on par with other activity trackers, if you've not yet invested in a device to track your daily movement, I can recommend the Withings Pulse with confidence.
The Withings Pulse is available for $99.95 at Withings.com.