Winter Olympics, Sochi, 2014. Olympic inspirations. Olympic hopes. Olympic dreams. For young athletes, the Olympic Games can represent their future hopes and dreams. The inspirational background stories of Olympic athletes as competitors – their training, their experiences, their triumphs, as well as their trials, only serve to fuel the spirit of young competitors everywhere.
Lesson #1: The Olympic Spirit
To demonstrate and foster the Olympic spirit, the International Olympic Committee allows several wild cards to be given to competitors from developing nations. These athletes are able to participate in the Olympics, without undergoing the rigorous qualifying rounds other competitors face. One of the most memorable and inspiring moments of the Sydney 2000 Olympics came from wildcard athlete Eric Moussambani, from Equatorial Guinea, who swam the 100m freestyle.
Moussambani took up swimming eight months prior to the Olympics, had never trained in an Olympic pool, and had never swum more than 50m at a time. Despite finishing last and taking almost twice as long to swim the 100m distance as the gold medalist, Moussambani finished his race to thunderous applause. His perseverance, sense of purpose, and pride in his country were exhibited in his performance and permeated through the crowd.
Eric Moussambani OLYMPIC 2000 SYDNEY SWIMMING (HIGH QUALITY)
It was not his athletic performance that garnered the cheers of the spectators, but rather it was his spirit and his determination, as well as the hope that he embodied, that endeared him to the crowd. His performance was not about his placement in the games; his performance was about his accomplishment and his ability to overcome adversity through sports. What a tremendous lesson for a young athlete to learn.
Lesson #2: Olympic Sportsmanship
In the formative years of a young athlete's career, lessons of sportsmanship – bad and good – can have lasting effects on the athlete's psyche. Who can forget the 1994 Tonya Harding-Nancy Kerrigan ice skating scandal? Kerrigan was violently attacked prior to a competition, in a rival's plotted attempt to eliminate Kerrigan from a spot in the 1994 Olympics. Harding was later implicated in the attack. At what point in Harding's career did she learn or determine that it was acceptable to win at all costs, to include an attack on her rival, which also ended her own skating career?
On the other end of the spectrum, the Olympics can demonstrate great sportsmanship. During the men's cross country skiing competition of the 2014 Winter Olympics, Russian skier Anton Gafarov fell and broke his ski. Previously favored to be in medal contention, the skier now lagged far behind the leaders, struggling just to remain in the race. Canadian Coach Justin Wadsworth saw the plight of the Russian skier and rushed out to replace the Russian's broken ski. Although Gafarov finished last, he was able to finish the race – skiing. What a tremendous display of sportsmanship! At what point in Wadsworth career did he learn or determine the importance of sportsmanship?
What we, as coaches, trainers, and parents teach, say, and do leave lasting impressions on young athletes. The question is, which sportsmanship lesson are we teaching – the former or the latter?
Lesson #3: The Power of Olympic Role Models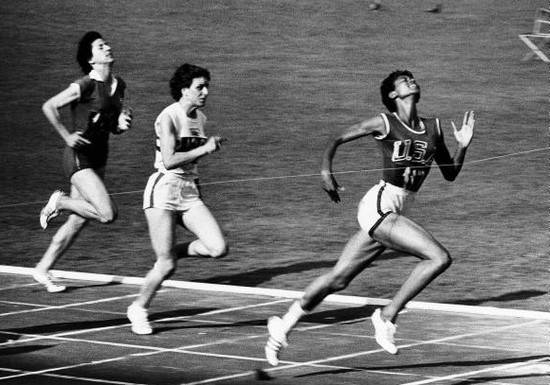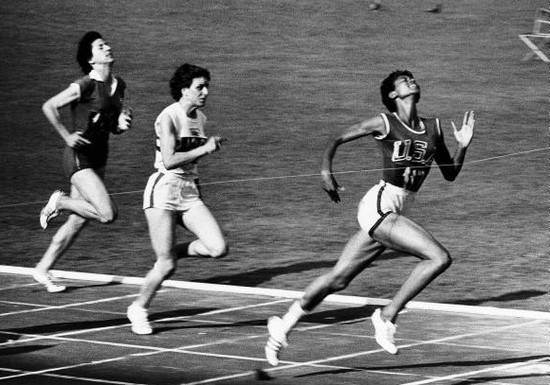 There is no question about it: Olympic athletes are role models to all of us, but especially to young, aspiring athletes. Wilma Rudolph, three time gold medalist in track and field (1960 Summer Olympics), is one of my favorite Olympic role models. At the age of six, I watched a biography of Wilma Rudolph and was captivated by her indomitable will, her determination, and her perseverance.
Even though she participated in the Olympics before I was born, Rudolph's story stayed with me and inspired me; I began running track that same year. While my childhood dreams of becoming an Olympian in track and field never materialized, I am still running 38 years later. This is exactly how Olympic role models should work – positively influencing young athletes to discover their potential and to discover new possibilities, while encouraging young athletes to dream and hope.
Just as the modern Olympic Games carry the spirit of the ancient Olympic Games, we too, carry the spirit of the Olympics. The Olympics can teach all athletes, youth athletes in particular, many valuable life lessons. From determination and overcoming adversity to good sportsmanship and discovering new possibilities, the Olympics represent the potential that lies within every young athlete.
The Olympic Games allow and encourage young athletes to dream and hope. As coaches, trainers, and parents, it is our responsibility to encourage those dreams and hopes and to turn them into achievements, whether they be Olympic achievements, professional sports achievements, or fostering a lifelong love of a sport.
References:
1. Olympic.org. Official Website of the Olympic Movement (2013).
2. Trex, Ethan. Mentalfloss.com (July 29, 2012).
Nancy Kerrigan photo courtesy of Shutterstock.
Wilma Rudolph photo uploaded by Kasper2006 at Italian Wikipedia (English: Uploaded from it.wikipedia.org) [Public domain], via Wikimedia Commons.