Knee injuries are a major problem in sports and sports medicine around the world. All too often we see blown ACLs, PCLs, MCLs, or torn cartilage in a variety of athletes. The use of prophylactic (protective or preventive) knee braces is an attempt to reduce the occurrence or severity of injuries to the knee joint ligaments without inhibiting overall knee mobility.
There are four categories of knee braces:
Knee sleeves (which are not technically braces)
Prophylactic knee braces
Functional knee braces
Postoperative or rehabilitation braces.
The most common of these items to athletes around the world are the knee sleeves. You are likely to run into someone wearing them at almost any gym. Let's discuss what they are, what they do, and when to wear them.
What Are Knee Sleeves?
To clarify, knee sleeves are not the same thing as knee braces. A knee sleeve provides some support, but does not function in the same way a knee brace would. Knee braces are designed and used to protect a previous injury from further endangerment. Knee sleeves are designed to protect the knee from future injury or risk of damage. This protection is especially important for knees put under great daily pressure (running, jumping, weightlifting).
Knee sleeves also add a valuable compression element that increases blood flow and reduces pain, not only during but also after performance. The reason this compression aspect is so important is that a compressed knee encourages blood flow through the blood vessels of the knee. Here is how I would draw it up on a chalkboard: compression + blood flow = better recovery. Simply put, using a knee sleeve results in less pain and swelling during and after performance.
Knee sleeves are generally made from neoprene material and slide on over the knee. In simple terms, the idea behind the knee sleeve is to reduce pain. More specifically, the sleeve adds warmth, limits patella movement, and can increase proprioception (the capacity to feel the position of a joint in space as sensed by the central nervous system). In other words, the sleeve is more than a mechanical support mechanism for the joint, but is also used to improve proprioception.
There is a key difference to understand between knee braces and knee sleeves. The protective cushioning of the knee brace is meant to protect the anterior knee and patella, while the knee sleeve does not provide the same ligamentous support. Therefore, if you have an unstable knee and are using a knee sleeve to fix or stabilize the knee, it will not be enough. Visit your doctor or orthopedic surgeon and look into the matter further. In fact, there is a great chance the swelling caused by the sleeve might be aggravating to an unstable knee due to its restriction of lymphatic and venous return below the knee.
When to Use Knee Sleeves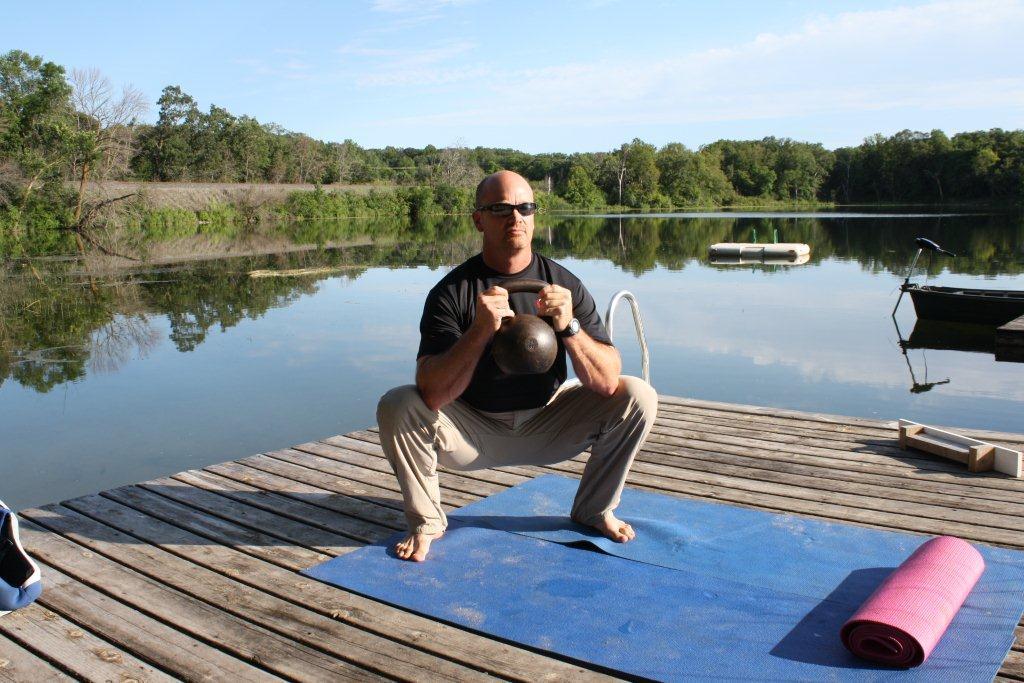 Lifting force involving a decent amount of mass, i.e. you lifting progressively heavier, literally grinds the kneecap onto itself. This is often the cause of progressive tendonitis. An interesting statistic published by the Huffington Post indicates that nearly one in twenty Americans older than fifty have artificial knees. That's more than four million people. So if that's what happens to the average population, imagine the scenario for athletes and those who weightlift on a regular basis.
Knee sleeves do not need to be worn for all weightlifting exercises. If the knee is not involved as a primary lifting source, they are not necessary. They do however provide the support necessary for performing squats, the snatch, or the clean and jerk. Any time the knee is left weak or vulnerable, it is at great risk for damage, and usually long-term damage, unfortunately.
If you are fairly new to weightlifting, I wouldn't spend the money on knee sleeves. Simply put, there isn't enough pressure bearing down on your knees to require their use. But again, that is all relative to your age, athletic background, and more than anything else, form and technique. Poor training or technique can be disastrous in and of itself, so to help retrain the proper muscles might require a little "support." Otherwise, after a year or so of lifting sleeves might be helpful, but only for the portion of your workout that involves the knees.
I do encourage the use of knee sleeves for all intermediate to advanced lifters as the support that they provide really does help hold the entire knee in place and thus prevents injury. Simply put, technique + proper equipment = proper strength and efficiency long-term.
References:
1. Hsu, JD., Michael, J., Fisk, J. "Atlas of Orthoses and Assistive Devices." Philadelphia: Mosby. 3rd ed. pp.420–421.
2. AAOS Position Statement., "The use of knee braces." American Academy of Orthopaedic Surgeons. Accessed 03/02/14.
3. Tanner, L., " Knee Replacements Soar Among US Older Folk. Accessed 03/02/14.
Photos courtesy of RXBound.