Looking for a way to improve your training and your life? This year's top psychology articles are free of self-help fluff. Motivation, goal-setting, mental toughness, balance, and a healthy dose of science – it's all here.
Here are the top ten sports psychology articles from 2014, counting down from number ten to number one:
10. The Science Behind Why "I Think I Can" Actually Works
By Graeme Turner
We've all heard the story of the Little Engine believing it could puff right over that hill.
Graeme Turner explains the science behind the story.
9. Why the Option to Quit Actually Makes Us Work Harder
By Craig Marker
"You can always just quit." Coach Craig Marker explains how knowing you have the option to back out can make you push harder during your workouts.
8. The Science and Psychology of Motivation for Athletes
By Amber Larsen
Coach Amber Larsen defines what motivation is, how it works, and how to instill it in your clients – and yourself.
7. Athletes Have More Mental Toughness – In and Out of the Gym
By Craig Marker
Mental toughness is one of the most important characteristics of success in athletic endeavors. Craig details some of the research on mental toughness in athletes.
6. Coming to Terms With Being an Aging Athlete
By Bret Hamilton
Getting older doesn't have to stop you from training.Coach Bret Hamilton tells the story of his own experience with injury and how it changed his view on training as an older athlete.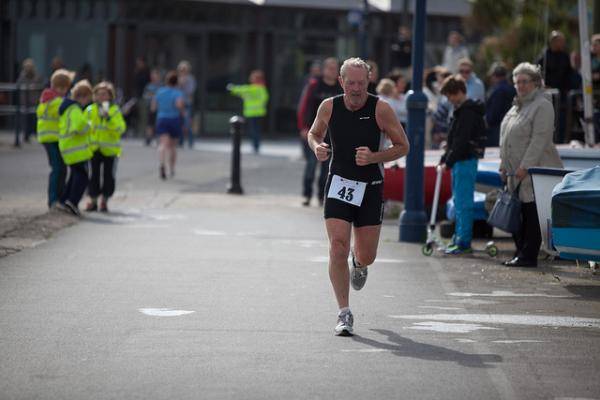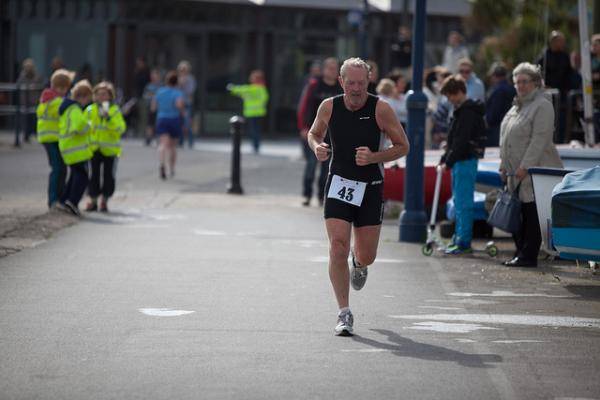 5. Quiet Strength: What It Is and What We Can Learn From Those Who Have It
By Craig Marker
What do Barry Sanders, Bruce Lee, Aung San Suu Kyi, and Pavel Tsatsouline have in common? They all have what Craig Marker calls quiet strength.
4. The Most Underrated Principle of Strength Training Is…Balance
By Chet Morjaria
What's the most underrated principle of strength training? Strength coach Chet Morjaria gives his own answer and tells us how we can achieve it.
3. 5 Steve Jobs Quotations and How to Apply Them to Your Training
By Katie Chasey
"Your time is limited, so don't waste it living someone else's life." Reading coach Katie Chasey's collection of Steve Jobs quotations will be time well spent.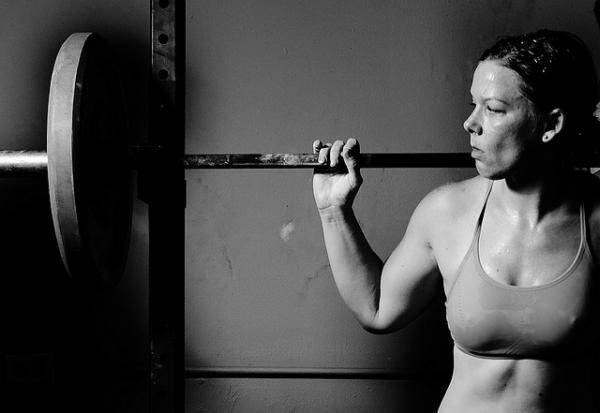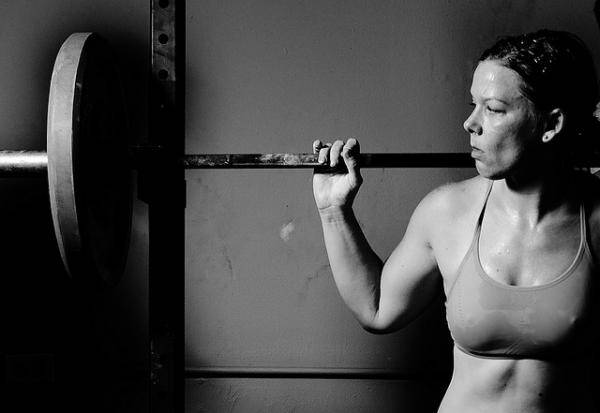 2. Why Successful People Don't Set Goals and You Shouldn't Either
By Graeme Turner
You've outlined your goals, but are you still selling yourself short? Graeme offers a paradigm shift to the way we think about progress.
1. Are You Addicted to Exercise? The Tell-Tale Signs
By Eric C. Stevens
Recognizing you have a problem is the first step to recovery. Coach Eric C. Stevens outlines the major symptoms of exercise addiction.
Photo 1 courtesy of Shutterstock.
Photo 2 "Activity Wales – Mumbles Triathlon 2012 – Bob #43" by Khalid Sarwar Attribution-NoDerivs License.
Photo 3 "power lifter" by greg westfall Attribution-NonCommercial License.