"Eating healthy is expensive." Ever heard that before? Ever said that before?
Unfortunately, 99-cent chicken, broccoli, and sweet potato deals are rare. Whole Foods is often referred to as "Whole Paycheck." And, fifty-cent vending machines rarely dispense fresh-squeezed juices or raw almonds.
Inside a Whole Foods store.
But not eating healthy is not cheap either. Recently, I met a friend for dinner at a casual restaurant. On the menu? A bison burger with avocado, lettuce, and tomato, sans bun, with a side of roasted Brussels sprouts and a crisp kale salad squeezed with lemon. Nothing fancy.
The damage? $26.97 + a $5 tip = more than $30 bucks for one meal.
Don't get me wrong. The burger was good, the service fine, and the company even better. I suppose I paid for the experience. The final bill got me thinking, though. So often people complain about the expense of healthy eating, and yet, spend their hard earned dollars elsewhere:
Post-work happy hour cocktails
A daily $4-$5 Starbucks fix
Cheap fast-food, pizza deliveries, and non-perishable food-like products (chips, bars, Lean Cuisines)
"Eating and cooking healthy, real food may seem like it's more expensive in the moment…but in the long run, you actually can break even – if not save money."
These "cheap" expenses come with a price: more money spent later on doctor appointments, insulin pumps, hormone drugs, allergy medications, and beyond. Eating and cooking healthy, real food may seem like it's more expensive in the moment (spending $150-200 at the grocery in one swoop versus $10-20 for each meal out), but in the long run, you actually can break even – if not save money.
Here are a few simple tips and tricks for savvy shopping, while upholding the convenience, tastiness, and simplicity you value in the meals you eat.
The Dirty Dozen
When it comes to buying organic versus conventional produce, the general rule of thumb is to invest your dollars in organic versions of the "Dirty Dozen." The Dirty Dozen is a list compiled every year by the Environmental Working Group (EWG). The list consists of the most pesticide-laden foods in the grocery store:
Apples
Strawberries
Grapes
Celery?
Peaches?
Spinach?
Sweet Bell Peppers?
Nectarines (Imported)
Cucumbers?
Tomatoes?
Snap Peas (Imported)?
Potatoes?
Note: Two more foods have recently been added to the list: hot peppers? and kale/collard greens.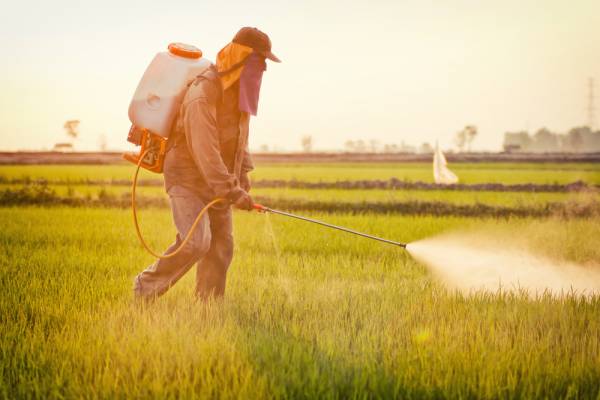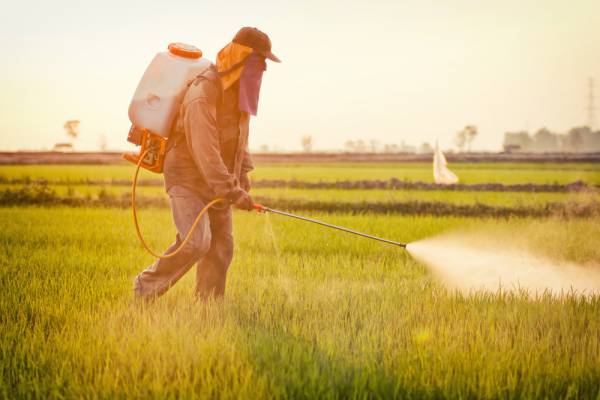 As for saving your money, rest easy with conventional picks if you so choose from the Clean 15, also put together by the EWG:
Avocados
Sweet Corn
Pineapples
Cabbage
Sweet Peas (Frozen)
Onions
Asparagus
Mangoes
Papayas
Kiwi
Eggplant
Grapefruit
Cantaloupe
Cauliflower
Sweet Potatoes
Additionally, when it comes to produce, frozen fruits and veggies are a great way to spend wisely (and they also don't go bad as quickly). Generally, frozen produce is cheaper, sometimes on sale, and may even be fresher since it is typically frozen right after harvest.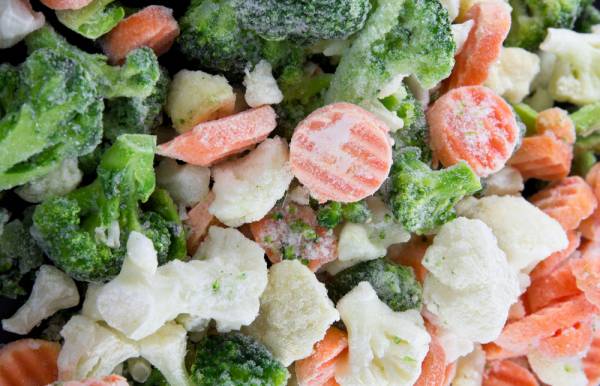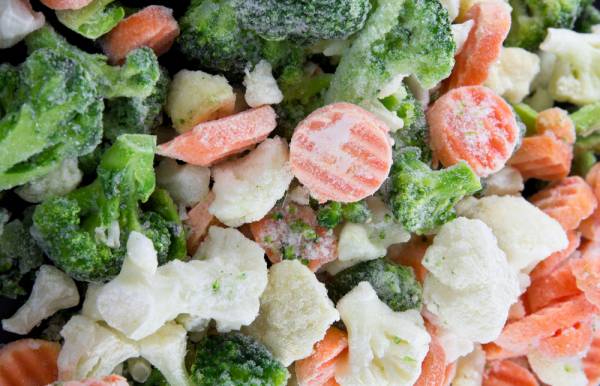 Fatty Cuts Are Sometimes More Affordable
When buying your grass-fed, pasture-raised organic meats (highly recommended for avoiding the crazy hormones injected into our conventional food supplies), don't fear the fat.
Buying chicken breasts? Opt for the boneless skinless chicken thighs or regular skin-on chicken thighs or legs over the boneless skinless chicken breasts. Sure they have a little more fat, but healthy animal fats, like those in our organic meats, provide your cells with the support they need for healthy cell membranes to make them stronger, fat burning machines.
"When buying your grass-fed, pasture-raised organic meats…don't fear the fat." 
Beef for dinner? You don't have to opt for the 96% lean if the 91% lean is a couple bucks cheaper, or even the 85% grass-fed, organic beef if that's your cup of tea. Good fats are a good thing. 
Grab and Go
Who doesn't like fast, easy, and convenient? (Crickets). While you are at the store, stock up on grab-and-go healthy items that will definitely get eaten and save time and money, such as:
Chicken. Buy a few prepared rotisserie chickens from Whole Foods or another natural food store to keep in your fridge for easy snacking and meal supply
Hardboiled eggs. Trader Joe's sells cage-free hardboiled eggs (yes, already boiled!) or you can easily grab some of these on a salad bar at the grocery store if you don't like making your own.
Nitrate-free deli meat. Buy a package or two of nitrate-free turkey or ham slices (I like Applegate Farms) for a quick snack of turkey rollups.
Prepped veggies. When you buy your veggies, slice them up and put them in Ziploc baggies when you get home. That way you actually reach for them and use them (and they don't go bad and waste your money).
Frozen meats. Keep some frozen nitrate-free chicken sausage, frozen turkey burgers, and/or other protein sources (fish, chicken, ground meat) in your freezer to easily break out and cook when hunger strikes.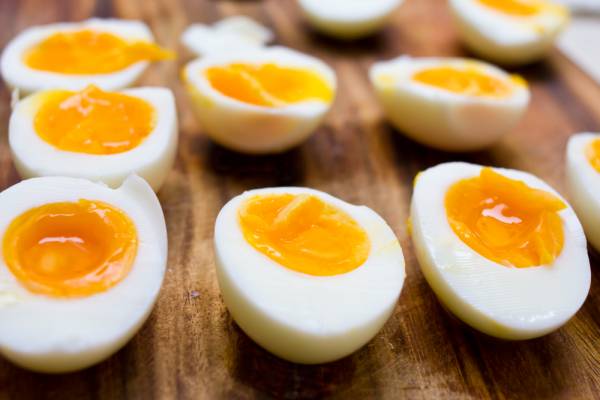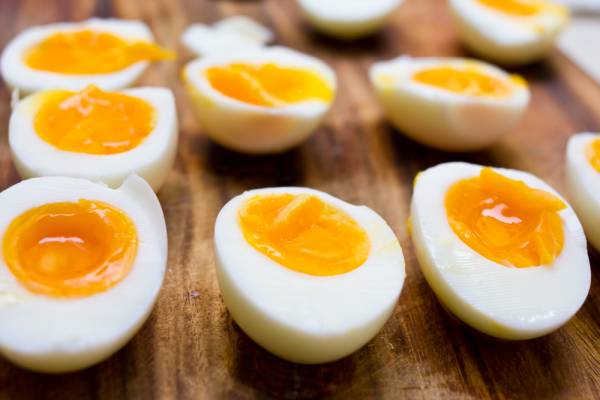 Amazon It
Amazon is amazing! And everything, from supplements, to nut butter, to almond and coconut flour, is cheaper (or sold in bulk) on Amazon. The best part? Groceries typically are delivered within a couple days. I buy my Artisana coconut butter, my Coconut Secret coconut flour, my Honeyville almond flour, my Justin's classic almond butter packets, and more online.
Check for Coupons
You don't have to cut out the coupons in the Sunday paper anymore. Most stores have a coupon pamphlet for the week near the front of the store or online. Check to see what the deals are. You never know what you may strike. For starters, here is Whole Foods' coupon hub. 
"[B]uy the basics, and if you need some creativity, use different spices or simple variations to change up the flavors."
Keep It Simple
Stick to the KISS philosophy (keep it simple, stupid) when shopping and preparing your weekly healthy meals. While trying new recipes is fun, you may not always have time for this. So, buy the basics, and if you need some creativity, use different spices or simple variations to change up the flavors. Think:
Chicken and veggies, seasoned with curry powder for an Indian flair, coconut aminos for an Asian twist, or stuffed in a sweet potato for post-workout heartiness.
Grass-fed beef becomes chili, sweet potato hash, baked meatballs, or burger patties.
Fish can be served atop a salad, inside a coconut-flour tortilla, alongside roasted asparagus, or made into fish burgers.
Bacon and eggs – enough said.
Perhaps no gourmet stuffed-cabbage roll or almond-flour crust pizza, but simple often hits the spot.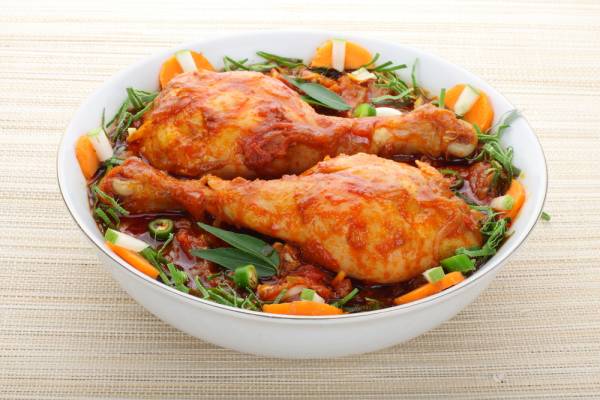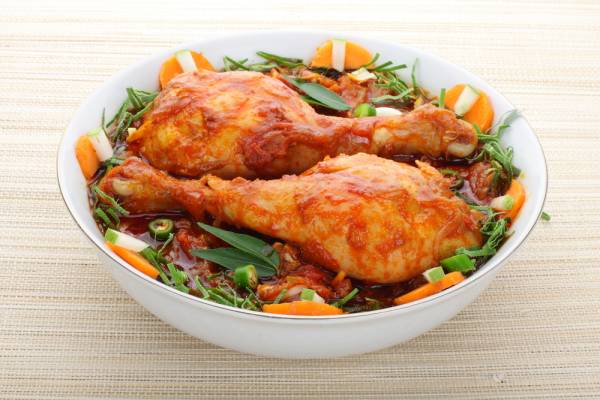 Take Home
With a little bit of forethought and planning, clean eating becomes more cost-effective, simpler, and more efficient than the time and/or money it takes to:
Call in your order, drive to pick it up, and heat it back up once you're home
Pay for your blood pressure medication, due to a poor diet
Invest in diet products and supplements to help you reach your health goals that are all achievable through clean eating
Trust me, your body (and your wallet) will thank-you.
Take a look at these related articles:
References:
1. Environmental Working Group. "Dirty Dozen." EWFs 2015 Shopper's Guide to Pesticides in Produce 2015. 
Photos courtesy of Shutterstock.