Imagine returning home from vacation with six-pack abs and a new squat personal record to go along with your camera full of exotic photos. The growing industry of "fitness vacations" makes it easier than ever to have the best of both worlds: exciting travel adventures without sacrificing your health goals. One of the most popular fitness vacation destinations is a place I call "fit street" in Phuket, Thailand.
So this is how a fitness vacation plays out. You're lounging poolside at the resort sipping a fresh green coconut as a warm breeze blows through the palm trees. Your biggest concern is whether you should read your book or call for a massage later this afternoon. Sounds like bliss, right? But as you head into the café and look out onto the street a fit young man runs past, struggling for breath as he hauls a truck tire along the street with his buddy egging him on. Perhaps a little less blissful, but it's a timely reminder that your second training session of the day will start in an hour or so. It's all part of your vacation plans.
Once upon a time, it was only serious fighters who'd come to practice muay Thai or MMA in training camps in Thailand. Some would stay for a couple of weeks to prepare for a fight, others for a few months to get serious about training and hopefully get a fight or two in. Accommodation was basic, usually dorm style, and training was best characterized as "old school," consisting of long runs, pad work, sparring, and having your stomach pummeled with a medicine ball.
Nowadays there are still the hardcore fighters, they're the ones out running in the midday sun with their sweat suits on, and there are still the old-school training regimens, but there's also a new crowd – the fitness vacations crowd. Some are here to lose a few extra pounds, some are here to try out a new sport, and others are here to enjoy in a tropical paradise and stay fit and active as they do it. And it's not just martial arts on offer now, there's CrossFit, yoga, weightlifting, spin classes, circuit training, and more, which means there's something for pretty much everyone.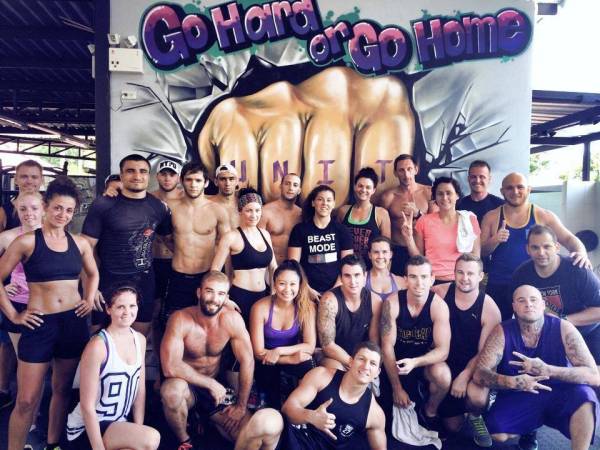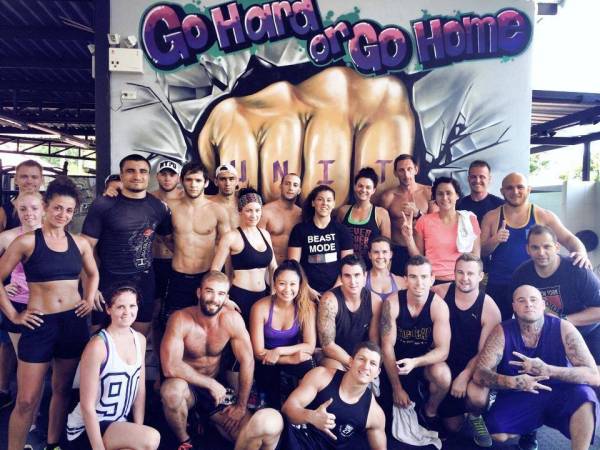 One recent addition to fit street is Unit 27, the first total conditioning facility on the street. Unit 27 is operated by father-son team Dayle and Robert Hallam, and officially opened last December. When I spoke to Dayle, who is a strength and conditioning sports coach and structural kinesiologist from England, about how he came to be in a tropical paradise doing what he loves, his answer was simple. He'd been making regular trips here as a muay Thai fighter for training, and simply realized there was a need for a strength and conditioning facility with structured and modern approach to getting people fit.
Commenting on his clientele he said, "We see all types, from people who are out of shape and want to kick start on their fitness journey, to top rugby players looking for a vacation that will actually help rather than hinder them in the pre-season." The facility is built to train anyone from an elite athlete to an out-of-shape middle-aged vacationer. MMA fighters such as Mohammad Fakhreddine and Australian NRL rugby player Sandor Earl spent time training at Unit 27, but the people that trainers and clients alike are most excited to talk about are the success stories.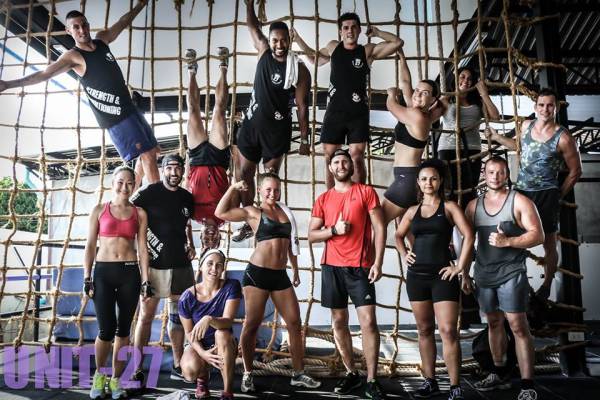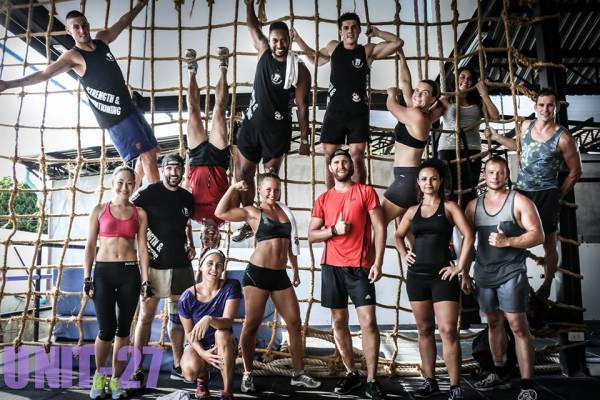 In just a few months there are already a handful of impressive stories of people who have turned their health around, gotten crazy fit, or lost body fat training at Unit 27. It's these stories that everyone seems most motivated by. And while there are some crazy-fit people training at Unit 27, there's no elitism. Everyone trains in the same space and encourages one another to be their very best. There's a healthy dose of competition to keep things interesting, but overriding it all is a real sense of community.
And this is a big part of why people get results here. Everyone is here with a health focus, and many of the distractions and temptations of everyday life have been taken away, giving people a chance to focus on training, fueling, and resting. The street is lined with juice bars full of protein shakes and going to restaurants with your newfound friends will always be full of healthy food options. Of course if you are carb loading for a run up the big Buddha (a 3.5km uphill run/walk that is the fit street equivalent to a CrossFitter's "Fran" time), it's also not hard to find a delicious pad thai for dinner and banana protein pancakes for dessert.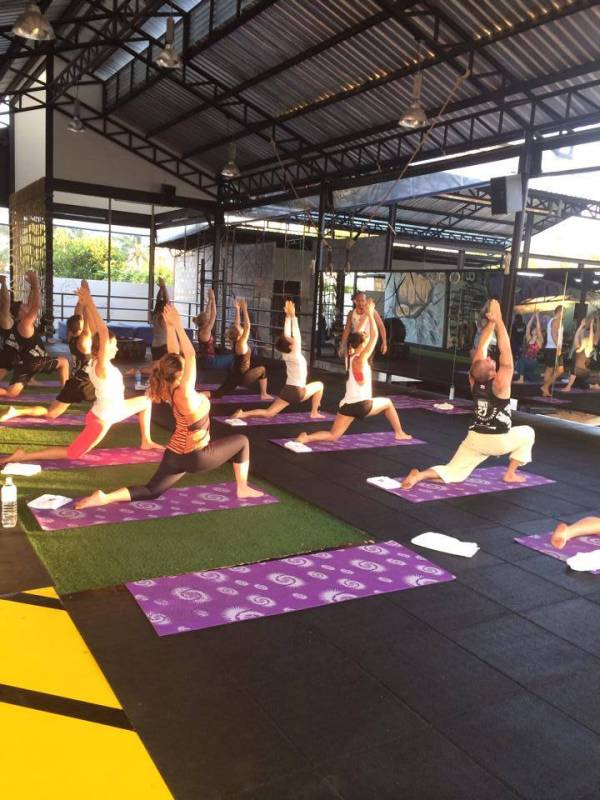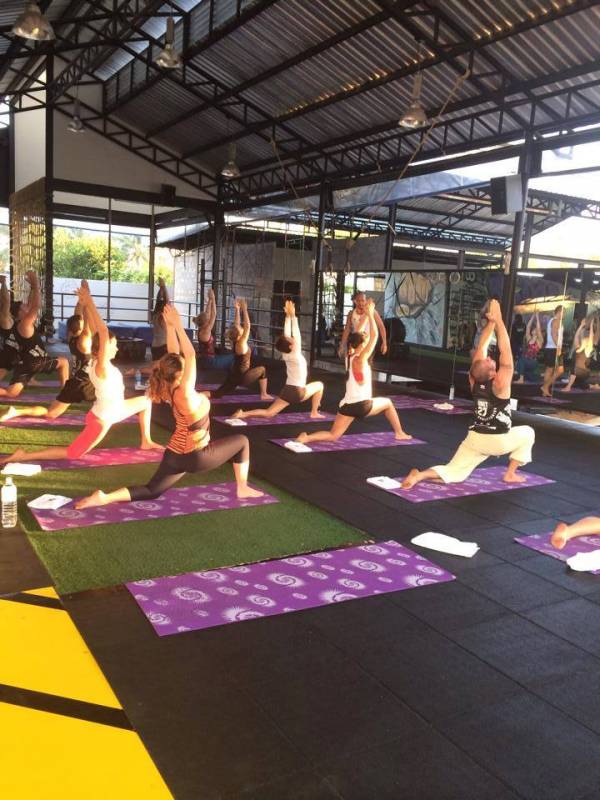 Here, there are no staff meetings with endless supplies of pastries. There are no traffic jams that prevent you from making it to training on time. In fact, training is just a few hundred meters down the street. All the obstacles are removed and the tools are provided for you. It's just up to you to show up and do the work. If you want to make it even more foolproof, you can ask the team at Unit 27 to book your accommodation and a personally designed meal-plan as well as your training, before you even leave home.
And then after a tough day of training and chilling out by the pool there's plenty of fun stuff to do too – a quick trip to the beach or to jungles with waterfalls, weekend night markets, and plenty more of the infamous Thai nightlife to balance out all that healthy stuff. But being surrounded by people who are here to be healthy means the simple life of train, eat, sleep, repeat is an easy and enjoyable routine. Particularly when you add in a bit of lounging by the pool into the mix.