Breaking Muscle is pleased to welcome four new coaches/writers to our staff. We are excited for you to read/watch their contributions on a weekly basis from here on out. And just like you, our readers, all our new coaches are a special blend of fitness-nerd and athlete. Check them out:
Every Wednesday you can watch instructional videos on Olympic weightlifting from famed coach Bob Takano. Each video will show a defect in a lift and help both lifters and coaches train their eyes for the movements. Check out his first video – The Dirty Bop. Bob will also be writing a monthly column.
Bob Takano is a highly respected weightlifting coach who was inducted into the USA Weightlifting Hall of Fame in 2007 for his contributions to coaching. He has been the coach of four national champions, two national record holders, and 27 top ten nationally ranked lifters. Bob has been on the coaching staffs of 17 U.S. National teams to international competitions, five of those being World Championships. His lifters have competed in seven Olympic Trials with one, Albert Hood, earning a slot on the 1984 team.
Currently he is on the teaching staff for the CrossFit Olympic Lifting Certifications and the USA Weightlifting Coaching Certification program, and owns and operates www.takanoathletics.com, a site featuring training information for competitive weightlifters and their coaches.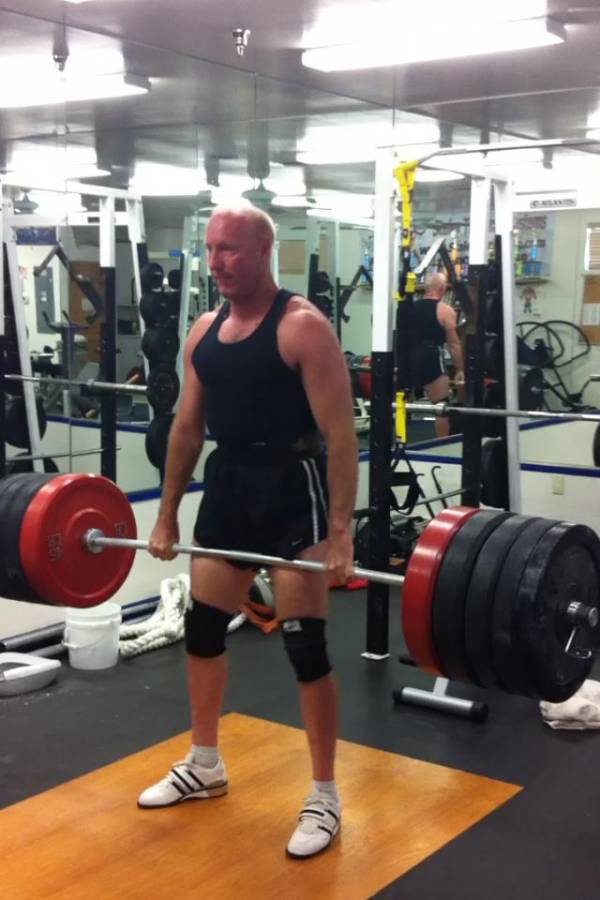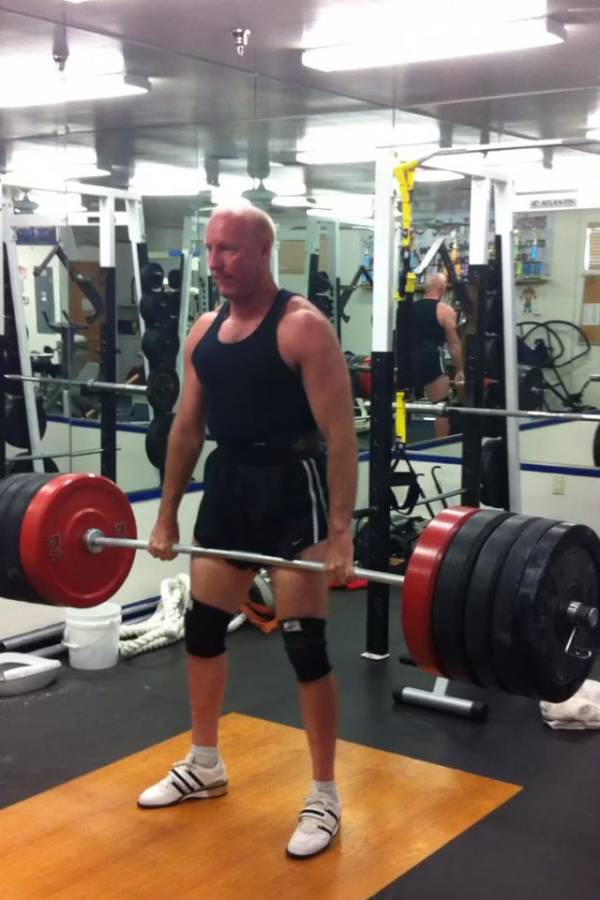 Every week Charles Staley posts his training journal here on Breaking Muscle. That's right, if you've ever wondered how a world-class coach actually trains himself, now you can find out. Check every Friday for the latest entry in Charles Staley's athlete journal.
Prominent both the United States and across the globe, Charles is recognized as a authoritative coach and innovator in the field of human performance. His knowledge, skills and reputation have lead to appearances on NBC's The TODAY Show and The CBS Early Show, along with numerous radio appearances. He has penned more than a thousand articles for major publications and online websites in the industry.
Charles is not only a thinker, but also a doer: currently, he competes at the National and World level in weightlifting and powerlifting on the master's circuit. Find Charles online at TargetFocusFitness.com.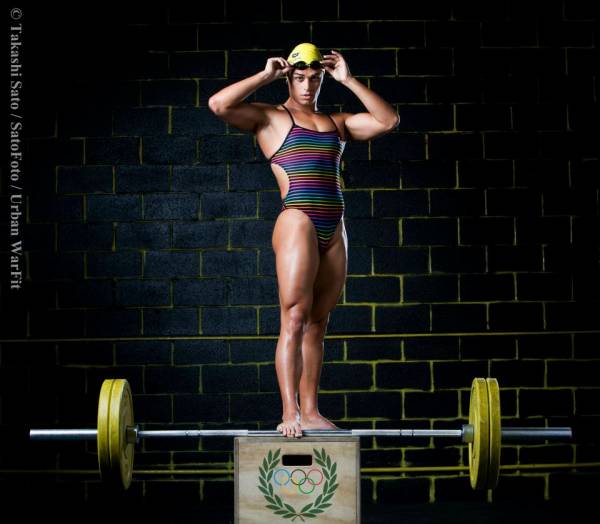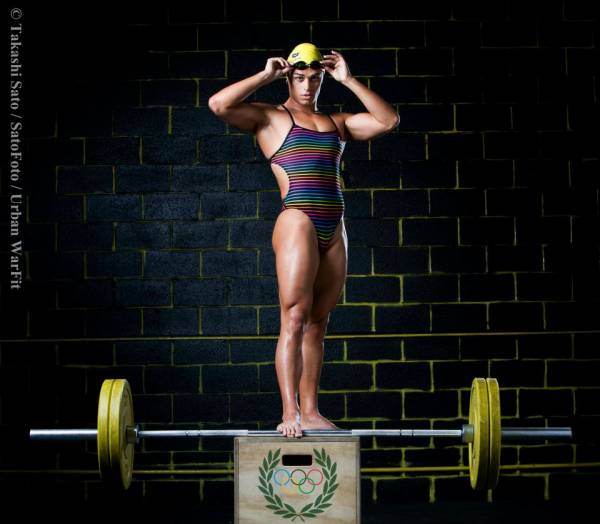 Bringing a new discipline to our headliens, Hannah Caldas writes weekly articles on swimming. Her first article about the attempt of Grace van der Hyl to complete the 8 Bridges 120-mile swim down the Hudson River is a must read.
Since returning to swimming in 2010 after an eight year retirement, Hannah Caldas has claimed FINA masters world records in three different relays and USMS National Records in the 50m Breaststroke and 50m and 100m Freestyle. She was awarded USMS 2010 and 2011 Pool All Star, earned All-American status in over 20 individual events, and was ranked as the fastest masters female swimmer in the world over 30 by FINA in the 50 and 100m Freestyle in 2011.
In 2012, Hannah was an Olympic hopeful for Portugal in the 50m Freestyle, but fell short of the qualifying time for London by 0.3s. She made a debut in Open Water Swimming in the Maui Channel Crossing Race, as a member of the Mixed Relay team in 2011.
In addition to her impressive athletic background, Hannah served as Associate Professor of Neurosurgery at Wake Forest University from 2006 to 2010.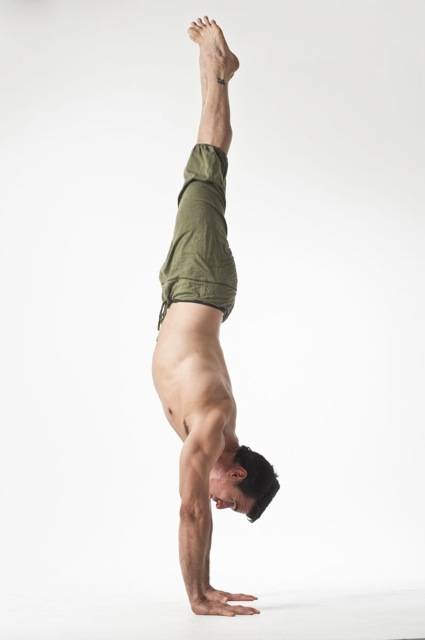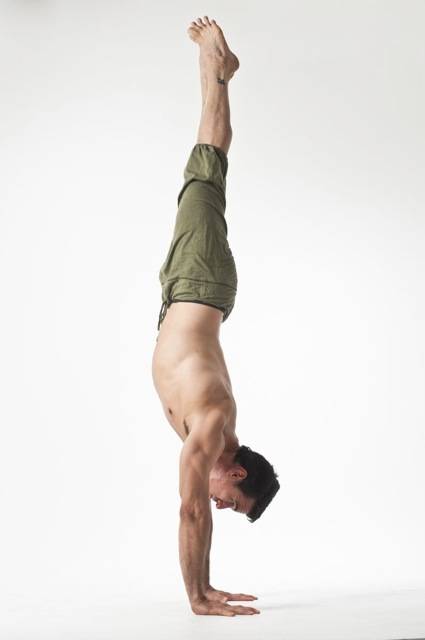 Jon Kolaska deliver weekly health and wellness messages via video. If you haven't checked it out, I guarantee you can find something useful in his Yoga for Athletic Guys video series.
Jon Kolaska is a Registered Yoga Teacher and licensed Acupuncture Physician. He incorporates his passion for fitness with his knowledge of health and wellness in order to help people learn how to connect with their bodies and heal themselves.
He's a yoga instructor in Boulder, Colorado, and teaches Herbology and Qi Gong at the South West Acupuncture College.
Jon was recently chosen, by Ana Forrest, to become one of the Guardians of Forrest Yoga. This requires him to further his own personal growth in order to help mentor new teachers and continue the legacy of Ana Forrest.