Whether you're trying to build muscle, lose weight, aid your recovery, or just jumpstart your day with a nutritious breakfast, protein smoothies are an efficient and convenient way to fuel your body for optimal performance and recovery.
Moreover, incorporating a few other key ingredients to your protein smoothie is easy to do and will provide additional health benefits. The ideal nutrient-packed protein smoothie has five key ingredients:
1. A Protein Source
Our bodies mainly use protein to build and repair tissues, but this macronutrient is also an important building block in key metabolic and growth processes. Unlike carbohydrates and fat, the body does not store protein, so you need to incorporate protein into your regular diet in order to maintain healthy levels.
If you eat protein from animal sources, then whey protein, casein protein, nonfat yogurt, and Greek yogurt are all great sources of milk protein to include in your protein smoothie. Egg white protein is another increasingly popular type of protein. If you prefer plant-based foods, soy (including raw tofu), hemp, pea, and rice proteins are all suitable choices.
Depending on the sensitivity of your digestive system, you may prefer some forms of protein more than others, and you may have to try a few until you find the one that works best for you.
2. A Liquid
There are a variety of liquids you can add to your smoothie to improve its consistency and to meet your nutritional needs and preferences. If you include animal sources in your diet, then low-fat and skim milk are both effective low-carbohydrate options that also pack an additional protein punch.
If you prefer plant sources or are just looking to try a non-dairy alternative, unsweetened almond, coconut, and rice milks are all good options. Just be mindful to read the ingredient list since some plant-based milks include questionable additives like carrageenan.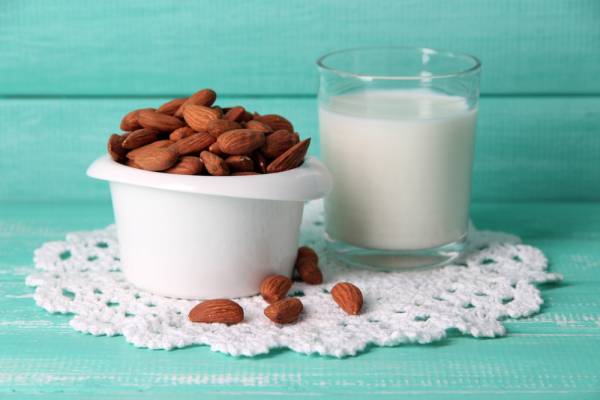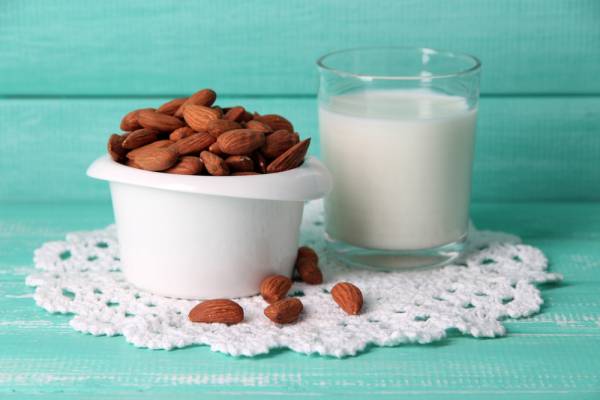 Looking to increase your smoothie's sweetness? Adding fruit juice can be especially tasty in smoothies that contain green vegetables. But if you do choose to use fruit juice in your smoothie, be sure to watch the sugar content or use half juice and half water.
Lastly, if you're looking for an energy kick, try adding green tea, which provides a small amount of caffeine to your smoothie.
3. A Green Vegetable
Research abounds telling us that we should eat more green vegetables, but it's not always easy to remember and incorporate this advice into our busy lives. Throwing a handful of green vegetables into your protein smoothie is a simple and tasty way to get your greens.
Good vegetables to try in your protein smoothie are kale, spinach, broccoli, alfalfa, and chlorella. (Chlorella is a freshwater algae that can be usually be found at health food stores, nutritional supplement stores, or online.)
4. Fruit
Adding one or more fruits to your smoothie will kick up the natural sweetness and may also provide countless other health and nutritional benefits such as decreased blood pressure, protection from certain cancers, and reduction in the risk of heart disease. Fruits can also be a great source of other vital nutrients such as vitamin C, potassium, and folate.
You can experiment to see which fruits you like best, but bananas, berries, mango, pineapple, peaches, cherries, goji berries, and dates are all outstanding options. If you're concerned about the fruit going bad before you use it, try frozen or unsweetened canned varieties.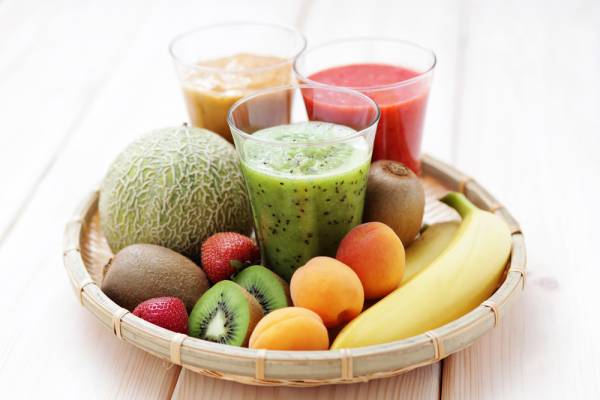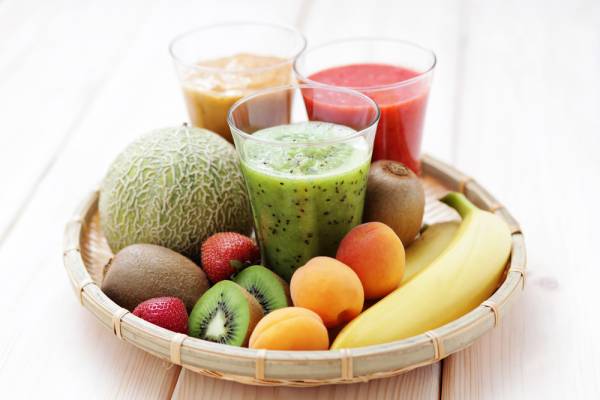 5. A Nutritional Boost
Depending on your particular health and dietary needs, you can also try adding some of your own nutritional boosts to your protein smoothies. Some popular boosts to experiment with are flax or chia seeds (rich in omega-3s), nut butters or avocado (rich in monounsaturated fats), a fiber source or supplement (to aid in digestion), or even additional fruit.
5 Simple Protein Smoothies
The human body requires protein in order to live, and drinking a daily protein smoothie is an easy and flavorful way to ensure you meet your daily protein requirement, while also fueling up on other important nutrients your body needs. You can try one of the below recipes to get you started, but don't be afraid to experiment with the ingredients until you find the variation (or variations) that you like best and will drink regularly.
The Kale Classic
Ingredients:
½ cup Greek yogurt
1 cup orange juice
¾ cup kale
1.5 cups mixed berries
1 banana
Directions:
Put all ingredients into a blender, add up to one cup of ice (if desired), blend, and enjoy!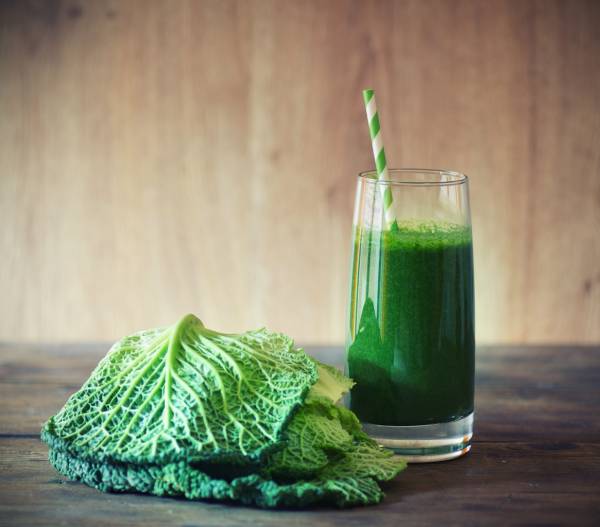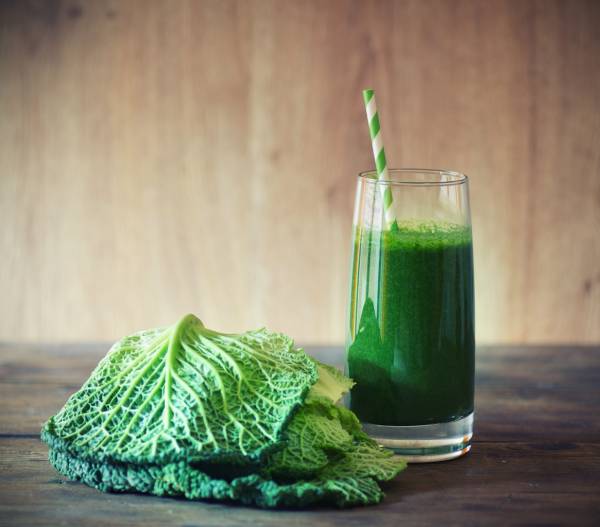 Very Verde
Ingredients:
1 serving hemp protein (usually 2-4 Tbsp.)
1 cup soy milk
1 cup spinach
1 cup pineapple
1 Tbsp. flax seeds
Directions:
Put all ingredients into a blender, add up to one cup of ice (if desired), blend, and enjoy!
Tropical Paradise
Ingredients
½ cup tofu
1 cup orange juice
¾ cup kale
1 banana
1 cup pineapple
Directions
Put all ingredients into a blender, add up to one cup of ice (if desired), blend, and enjoy!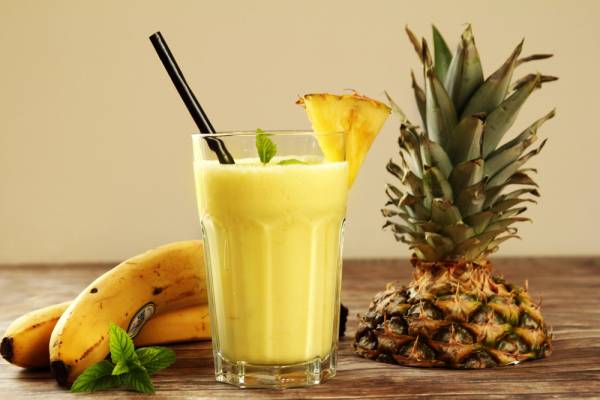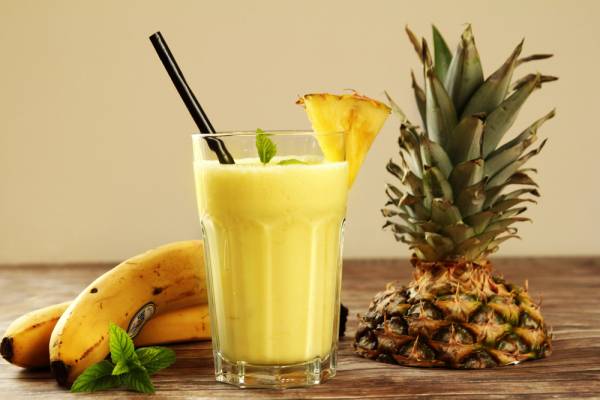 Berry-Green Delight
Ingredients:
½ cup low-fat or Greek yogurt
1 cup of milk
1 tsp. chlorella or ½ cup alfalfa
1 cup mixed berries
1 Tbsp. chia seeds or ½ cup Medjool dates (pits removed) for extra sweetness
Directions:
Put all ingredients into a blender, add up to one cup of ice (if desired), blend, and enjoy!
Peanut Butter Rapture
Ingredients:
1 serving whey protein (usually 2-4 Tbsp.)
1 cup almond milk
1 tsp. chlorella
1 banana
1 Tbsp. peanut butter
Optional: add 1 Tbsp. cocoa powder for an extra antioxidant boost and delicious flavor twist
Directions
Put all ingredients into a blender, add up to one cup of ice (if desired), blend, and enjoy!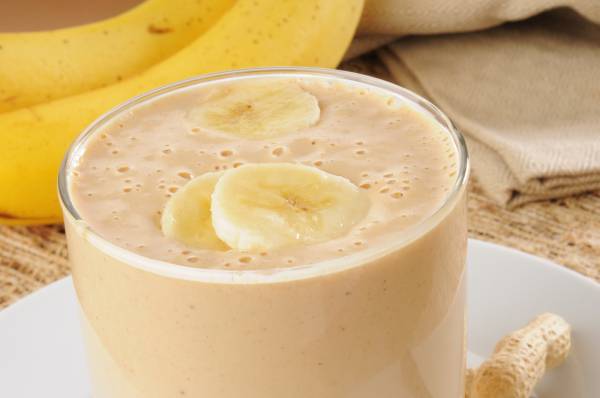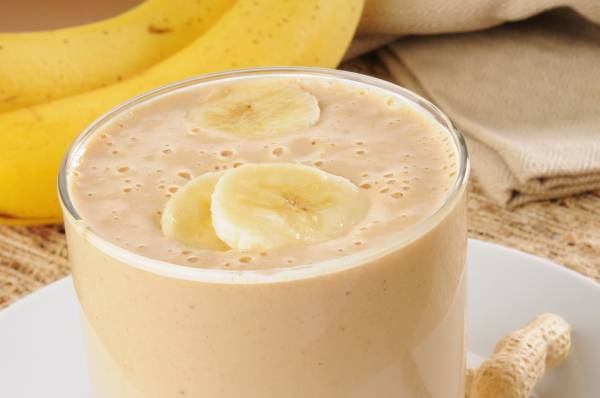 What's your favorite protein smoothie combo? Share your favorite ingredients in the comments below.
References:
1. JK Tobacman. "Review of Harmful Gastrointestinal Effects of Carrageenan in Animal Environments." Environmental Health Perspectives 109 (2001): 983-94.
2. Van Duyhn, Mary Ann S, and Elizabeth Pivonka. "Overview of the Health Benefits of Fruit and Vegetable Consumption for the Dietetics Professional: Selected Literature." Journal of the American Dietetic Association 100 (December 2000): 1511-1521.
Photos courtesy of Shutterstock.