I have always seen it as a tragic commentary on our culture that not one, but a whole herd of Kardashians are famous. They have their own shows, clothing lines, perfume – you name it. It defies logic because they are devoid of any real transferable skills. They are good at nothing except being very, very, good at marketing. The sad part is not that the Kardashians are highly successful, but for some unknown reason, we, the consumer have made them that way.
What we value in our role models, our celebrities, our sports stars, is sometimes based on what is fed to us, and not necessarily because of their ability, who they are, or what they give back to the world.
It's much the same in the world of functional fitness. For whatever reason, we, the consuming public, tend to raise up a legion of heros that are more akin to Kardashians than, say, Mia Farrow. While Kim Kardashian is jetting to parties, Farrow is jetting to Central Africa to work on alleviating hunger.
Stop Feeding the Animals
So here's my plea – please stop feeding the animals. Stop idol-worshipping the vapid, self-promoting Kardashians of CrossFit who offer little more than a steady stream of ass shots, hashtag vomit, and selfies. I am here to tell you that the most popular, most followed and adored athletes in the sport of functional fitness are not the best athletes or most effective role models. Is this a matter of opinion? Sure. Are you free to follow whomever you want? Of course.
But I would put it to the community this way – there are tens of thousands, perhaps millions, of young women (girls now, young adults soon,) who will be growing and maturing into the sports of CrossFit, Grid, and weightlifting. Who we teach them to admire is who they will admire and who they will become. Reject the empty, the Kardashians of our sport, in lieu of mold-breaking role models – real athletes, who eschew the lurid selfie in place of performance. Athletes who let their numbers, not their body parts, speak for them.
Five Strong Female Role Models
We can learn a lot from certain high level athletes – they are hungry to teach. They are not the ones posting a ton of hashtagged selfies. It's sad and frustrating that there are certain athletes in this sport who have fewer followers on their social media accounts and fewer big-named sponsors because they are more Farrow than Kardashian in the way they conduct themselves.
But we, as the consuming public, can change that, and it begins with following some very solid role models, and making sure those we coach and those we raise take a look as well. With that, here are five functional fitness athletes I encourage you to take a closer look at. 
Honorable Mentions
5. Kris Clever
Very few people embody quiet and understated like Kris Clever. From winning the CrossFit Games in 2010 to being a participant in the SealFit Kokoro camp to a member of the LA Reign, she is one of the hardest working women in functional fitness. Her social media accounts reflect someone who is fun, at ease, and instructional. She is down to earth and, by all accounts, just plain old nice. Look at any CFHQ video of her doing a workout demo, you will see a person who is smiling and truly interested in imparting knowledge.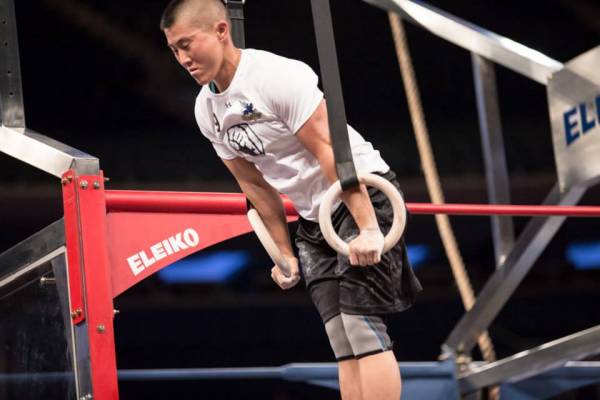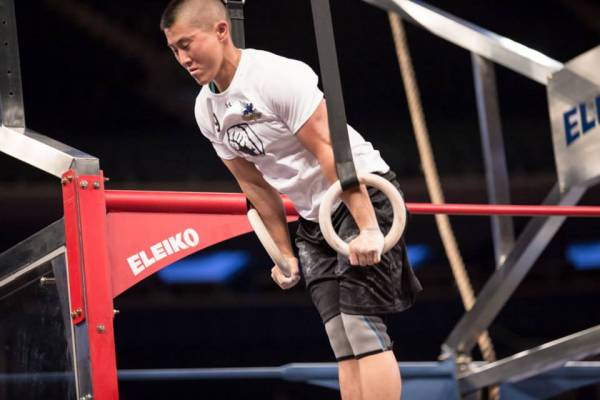 Unfortunately, we saw the imbalance of media-driven consumerism when Clever was seemingly passed over for a Reebok commercial in 2011. The male 2010 Games winner Graham Holmberg is featured, along with Becca Voigt, who came in seventh that year. Make sense to you? It doesn't to me. As a Games champ, Clever never got the Thorisdottir treatment, with banners, billboards, and sponsorships. Shame on Reebok, but Kris has remained above the fray regardless, and pressed on as a superior athlete across multiple sports.
Follow Kris:
4. Courtney Walker
A member of the San Francisco Fire Grid league team, Courtney is a gymnastics superstar. She placed fifth overall in the 2014 CrossFit Games Norcal Regional, just missing a bid to the games along with her Fire teammates Cheryl Brost and Annie Sakamoto. If you don't know about Walker yet, you should take a closer look. Her goals? "To be a better athlete, and to go out into the community and to inspire others." Gold.
A review of her social media feed reveals someone who works extremely hard and achieves what it is she seeks to achieve. You can learn a lot just by watching and listening.
Follow Courtney: 
3. Diane Fu
Diane Fu is a weighlifting coach who has earned a great deal of respect within the world of functional fitness. What I like about Fu is that her social media presence is nearly 100% educational. Through her business and website FuBarbell, she is interested only in passing on knowledge. What a fine role model for young women who wish to be strong and focus on confidence and precision, rather than simply looking good in a swimsuit.
Follow Diane:
2. Lindsey Valenzuela
While a world-class athlete, CrosFitter, Gridder, and weightlifter, Lindsey is, at her core, a teacher. I have witnessed her in a one-on-one coaching situation and when she is in that moment, her focus in 100% on her student. Strip away the endorsements, the magazine covers, and the hype, and you have a down to earth, genuine person who would love nothing more than to see you achieve your goals.
She takes the inherited role of role model very seriously. Lindsey's reputation is strength, and she has said on more than one occasional that lifting heavy weight is "probably one of the most empowering things women can do."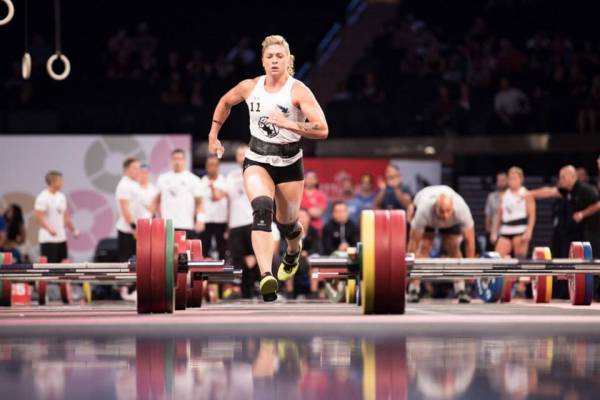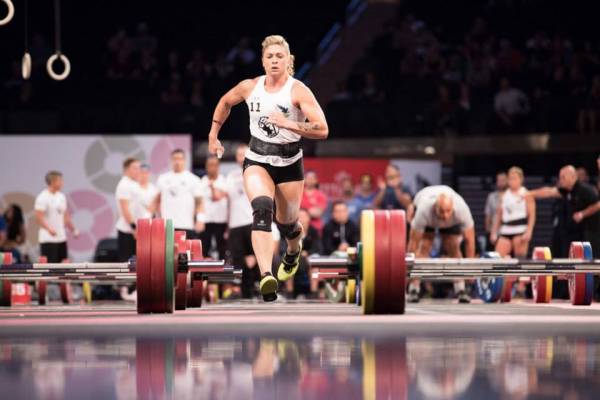 And it translates into mental strength as well. Few people are as focused as Lindsey when a workout or Grid race begins. She stood her ground against a tremendous tide of backlash when she pursued a professional career in Grid. When many of her fellow athletes began pulling out of their respective Grid teams because of sponsor pressure (a subject for another day,) LV stood firm, refusing to have her career dictated by a supplement company. As a result, she emerges stronger, more respected and more focused than ever before.
Follow Lindsey:
1. Valerie Voboril
Val Voboril has been a consistent top finisher in the CrossFit games since 2009. She has never made any bones about the fact that she works out once per day, and has no desire to give up her fourth grade teaching job. In fact, she is currently unable to attend the Grid finals with her team, the LA Reign in Charlotte NC, because she is teaching. Her child and family are without a doubt her priority, yet she continues to outperform athletes ten years her junior.
Listen to Val explain how she chooses to be a role model here, starting at about 3:15. But watch the whole thing, please. Because she lays down a grat foundation of perspective about winning, family, and priorities. If you are not following Val and if she is not your role model yet, she should be.
Follow Valerie:
Photo 1 "Mia Farrow holding Central African baby" by Hdptcar Attribution-NonCommercial License.
Photos 2 & 3 courtesy of NPGL.