Running is one of those sports that when people mention they want to give it a try, they are often told they don't need anything except a pair of running shoes and appropriate clothing. This is true for the most part, but one lady I know asked me about all the other running gear that's heavily advertised, and what she really wanted to know is how much of the other stuff is essential or worth investing in.
My initial thought about her question was that none of the other stuff is necessary, but as I went through my own stash of accumulated running gear, I quickly realized there are several items that I have come to depend upon and appreciate.
Essential Running Gear: Shoes
Shoes are obviously a requirement for running, but your standard tennis shoe probably won't cut it. While the experienced runner understands the importance of proper shoe selection, the beginner runner is often uninformed about the different types of shoes.
There are basically three main categories of running shoes:
Neutral – These shoes are for the runner with higher arches, a lighter body frame, and an efficient running gait (no excessive outward or inward rolling of the foot).
Stability – These shoes are designed to help prevent excessive pronation (outward rolling of the foot), by providing a little more ankle and arch support.
Cushioned – These are generally recommended for heavier runners who need extra cushioning to help stabilize the ankles and control pronation.
Minimalist and over-sized shoes are now also available, but for the purpose of keeping it simple and straightforward, I'll leave these out.
Having your running gait assessed by a shoe specialist is the best way to determine the type of shoe that is best for you, but if that's not an option, then you can do what's called the wet test. Runner's World has easy step-by-step instructions.
Essential Running Gear: Apparel
The main concern to be aware of when shopping for running clothes is that you should stay away from cotton. Cotton sticks to you once you start sweating, unlike synthetic fabrics such as Dri-FIT or COOLMAX , which draw the sweat away from your body and keep you more comfortable. For women, the other main concern is that you invest in a few good quality sports bras. Moving Comfort is a favorite brand for many female runners.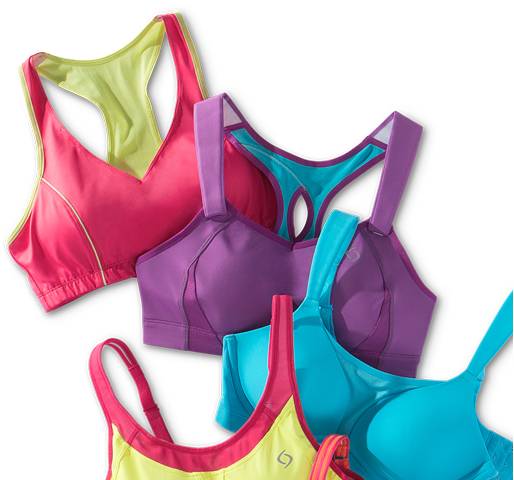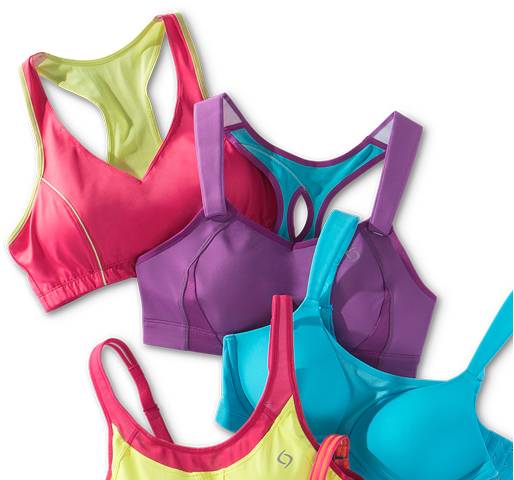 Essential Running Gear: Sunscreen
This is definitely an essential item, especially during the summer months. Two sunscreen products recommended by the Skin Cancer Foundation that are appropriate for active people are:
Essential Running Gear: Hat and Visor
Wear a visor during the summer months to protect your face from the sun, and a hat during the winter months to retain heat that is lost through your head, and to protect your ears.
Essential Running Gear: Sunglasses
Remember that the sun can cause considerable damage to not only the skin, but also to the eyes. Investing in a pair of performance sunglasses is highly recommended, and if you're discouraged by the high prices of many of the top brands then check out this less expensive selection, available online at L.L. Bean.
Essential Running Gear: Hydration Pack or Handheld Bottle
I can't stress enough the importance of carrying water and/or some type of sports-drink during summer runs that last longer than an hour. Two heat conditions runners want to avoid are overheating and dehydration. For a great selection of hydration packs and hand-held bottles, visit either Road Runner Sports or Running Warehouse.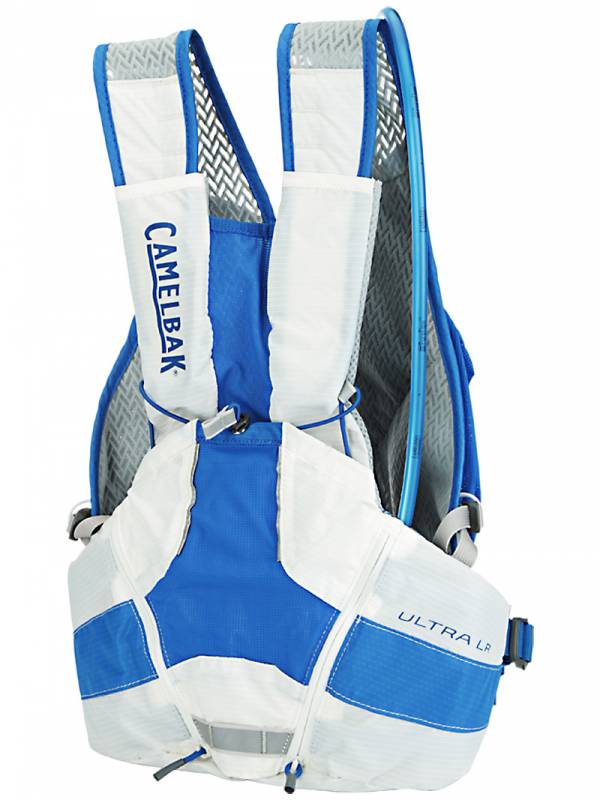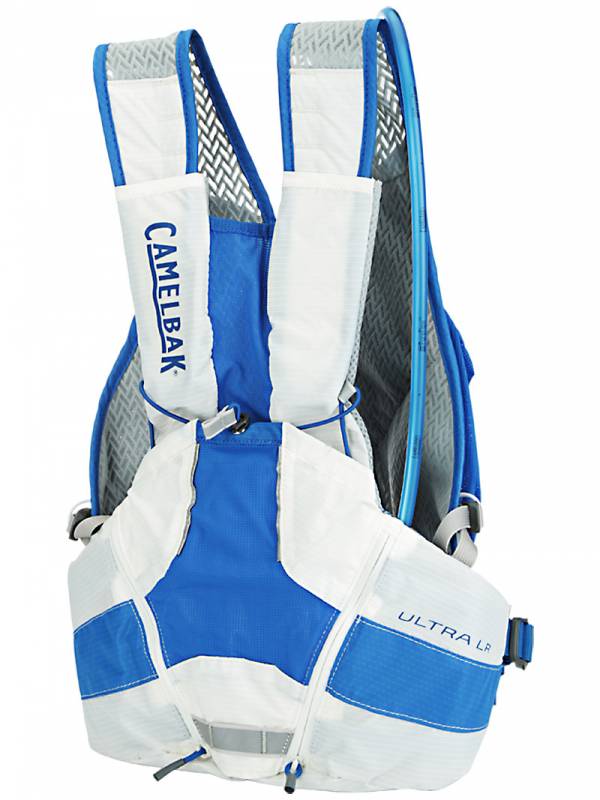 Essential Running Gear: Reflective Clothing or Accessories
Please don't run outdoors when it's dark without wearing some type of reflective clothing or reflective accessory item. Just a few months ago, a good friend of mine was out riding his bike in the early hours of the morning when he was struck by a taxi driver who failed to see him.
Runners move much slower than cyclists and are potentially less visible to drivers. A lot of running shoes and running clothes are made with reflective stripes, but for added protection you can buy a cheap reflective belt or vest. Road Runner Sports carries a wide range of reasonably priced safety and reflective gear.
Recommended Running Gear: GPS Watch
Beginner runners don't need to buy a GPS watch, but if you've decided that running is a sport you'd like to get serious about, then a GPS watch can definitely help you to improve. To start out with, I'd recommend a basic watch that's easy to use and allows you to track your time, pace, and distance. For example: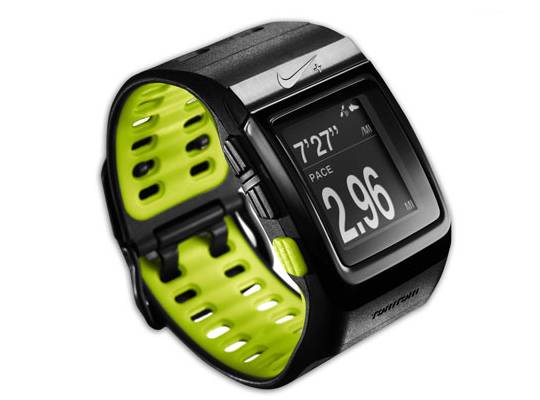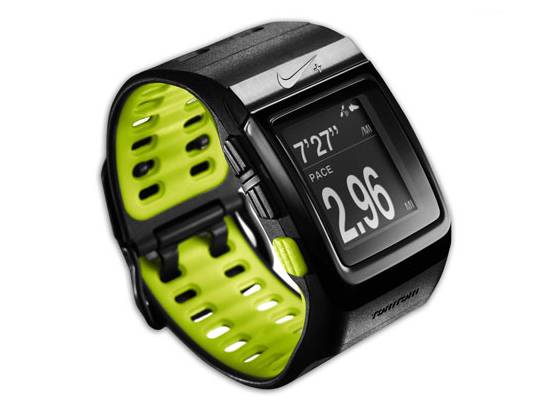 Recommended Running Gear: Compression Socks
Many runners are convinced that compression socks improve performance and aid recovery. I don't know how effective they really are, but I do enjoy wearing them after my long runs. They seem to provide relief for my calf muscles and reduce tightness the following day. Compression socks are really only recommended however, if you plan on training for a long-distance race such as a half or full marathon. You may need to try several brands before settling on one that feels comfortable for you. My favorites are:
Recommended Running Gear: Nutrition Aids
These are not necessary when you are first starting out as a runner, but if you are contemplating training for a half or full marathon, then you'll want to consider buying some nutritional supplements and fuels that will provide energy and nourishment prior, during, and after your training runs.
There are many options for you to choose from, but my favorites are from the Hammer Nutrition product line. I prefer their products because they do not contain any colorings, artificial flavors, preservatives, or added simple sugars, and I've had great results from using them.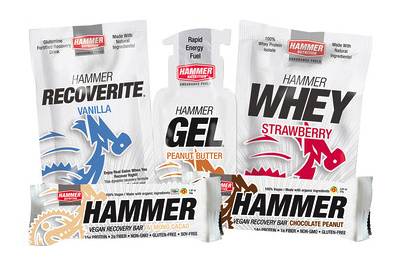 Good luck with your running endeavors, and remember, the items listed above may be "essential or recommended," but as long as you have a decent pair of running shoes and a few clothing items appropriate for running in, then there's no reason why you can't start running now!
Photo 1 courtesy of Shutterstock.
Photo 2 courtesy of Moving Comfort.
Photo 3 courtesy of Running Warehouse.
Photo 4 courtesy of Road Runner Sports.
Photo 5 courtesy of Hammer Nutrition.