We receive free products and receive commissions through our links. See
disclosures page
.


One of the most common complaints I hear about healthy eating is that it's too time-consuming. I know I've definitely made that statement many times. It's not just an excuse, either. The fact is, eating paleo or following any other diet that limits processed convenience food requires good time management. For that aspect of healthy eating, books like Make Ahead Paleo are a godsend.
I've used a few other cookbooks in the past that claim to make cooking more convenient but don't quite pull it off. They may contain great recipes, but they also have formatting issues that make them less user-friendly or long ingredient lists that are anything but convenient. The best thing about Make Ahead Paleo is that it accomplishes its own goal. Tammy lays out convenient, simple recipes and methods to make your food ahead of time and avoid the "I don't have time to make healthy stuff" line.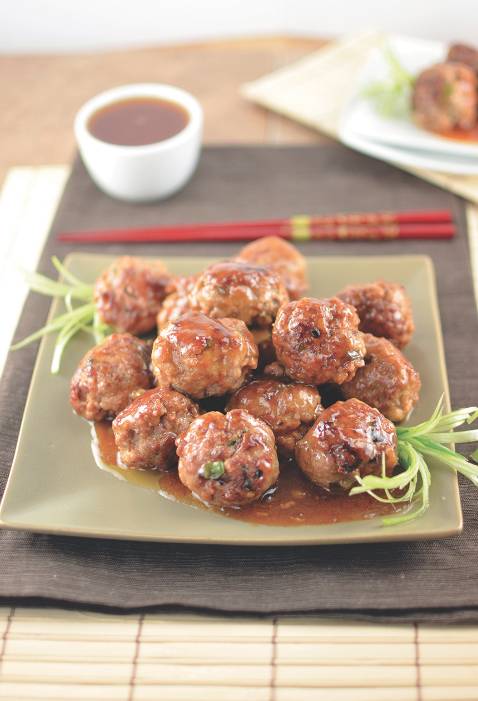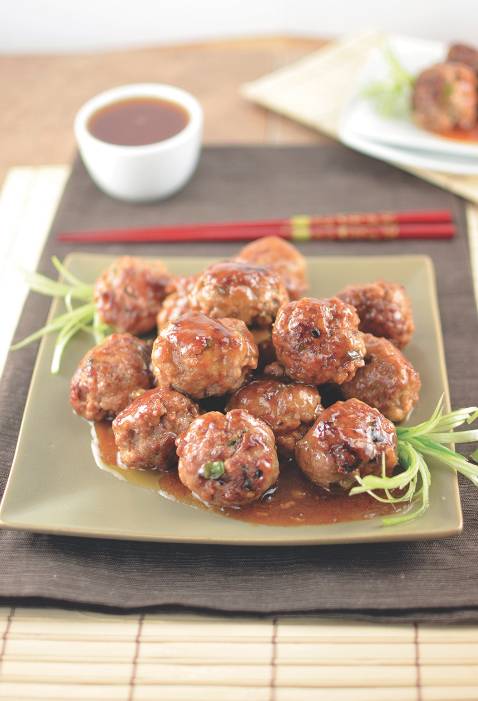 In Make Ahead Paleo, Tammy Credicott, creator of The Healthy Gluten-Free Life lays it all out. Not only do you get over 100 gluten-free, grain-free, and dairy-free recipes, but you also get detailed instructions on how to make them ahead of time. And when I say "detailed," I mean it. She even remembers the little details I always forget, like thawing out the convenient frozen meals you've made in advance (I hate when I forget that part).
For added convenience, Tammy has divided the book into six sections:
Make & Freeze
Low & Slow
On the Go
Room Service
Travel Treats
Week in a Day
When I received this book I was so excited because I was expecting a baby in just over a month. My plan was to make a bunch of meals from the "Make & Freeze" section so they would be ready when the baby came. Well, he was born a little earlier than expected, so I quickly became familiar with the "On the Go" section instead. I've made several recipes from this chapter, including the Thai Chicken Drumsticks, Best Ever Chicken Strips (which really do taste like chicken strips), Sweet 'n' Smoky Deviled Eggs, Deviled Ham 'n' Eggs, and Nut-Free Granola Bars, and they were all delicious and good for on-the-go purposes.
I also appreciate that the book contains ideas for travel. For many busy people, it's not just lack of time that comes in the way of healthy eating, but travel and commuting can also be an obstacle. As a mom, I like a lot of these recipes because they're perfect for nights my daughter has lessons after school and I want to avoid eating at a restaurant. I've also used several of the salad recipes for my husband's lunches, such as the Tomato Avocado Salad with Grilled Chicken and the Steak and Chard Salad with Roasted Beets. All of these dishes require minimal ingredients and time, and they also travel well.
I'm looking forward to trying out the "Room Service" section this week during an out-of-state move. Travel is already taxing and in the past our family has found that having healthy food on hand makes a huge difference. Tammy has some great ideas for making healthy eating on the road a reality, including the Everything Skillet Scramble and several recipes you can make ahead and cook with an electric skillet in a hotel room, like Pumpkin Cardamom Pancakes, Lemon Sage Turkey Tenders, and Red Onion Balsamic Pork Bites.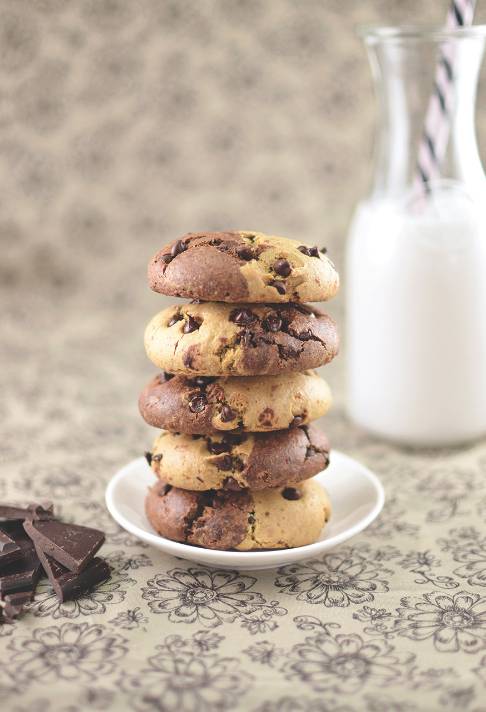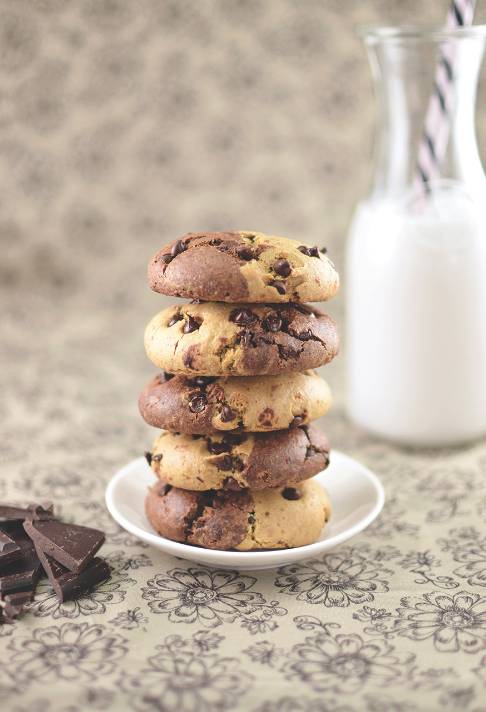 I would also highly recommend Tammy's book for anyone who is new to paleo eating. Not only are the recipes easy to prepare, but they tend to use basic ingredients that are pretty consistent from recipe to recipe. If you have coconut aminos, coconut flour, arrowroot starch, honey, maple syrup, chicken broth, and coconut milk in your pantry, you can definitely find a recipe to make in this book without having to buy a bunch of extra ingredients.
Speaking of ingredients, you should know that if you're limiting your sugar intake, you might find a lot of the recipes contain some form of sugar, particularly maple syrup and honey. However, Tammy did a good job of only adding as much as is needed to add a little zing to the recipes, and in many cases you could remove the sweetener and still have a delicious meal – in fact, I did this myself and was pleased with the results. Additionally, some of the recipes that might seem like sweeter dishes actually contain very little sugar. For example, the Apple Ring Pancakes (recipe below), which are one of our daughter's favorite breakfasts, contain no added sugar, so you don't have to cringe when the kids (or you) add some maple syrup on top.
Do be aware that the "Travel Treats" section is appropriately titled. There aresome delicious recipes here, like Pumpkin Pie Bars and Chocolate Chip Tahini Blondies with Toasted Coconut, but they are quite sweet. Personally, for travel purposes I prefer the snacks in the "On the Go" section, which contain far less sugar.
Other than those two considerations, I have nothing but positive things to say about this book. It has been a helpful resource for me to have during a particularly busy time in my own life, and I have no doubt it would serve the same purpose for fellow busy people out there.
"Make Ahead Paleo" is available for $20.76 at Amazon.com.
Apple Ring Pancakes
Yield: 15 pancakes
I love experimenting with pancake flavors. In my brain, a plain ol' pancake looks like a wonderful blank canvas. I've made all kinds of pancakes, from chocolate to gingerbread to banana-pecan. Then, one cold winter morning, I had some green apples in my fruit basket begging to be cooked, but my kiddos were begging for pancakes. Instead of creating a cooked apple topping, I decided to try adding thin apple slices to the batter. Hey, it works for blueberries. And lo and behold, it works for apples too! My kids couldn't get enough of these yummy, cinnamony pancakes surrounding tart, soft green apples. Perfection in a pancake!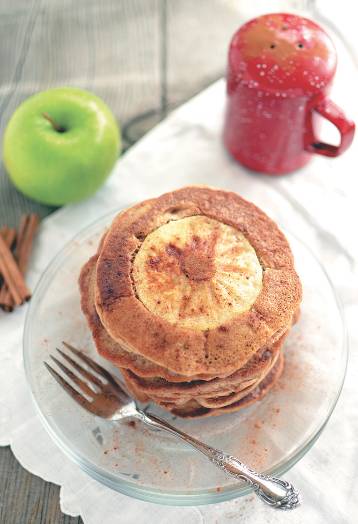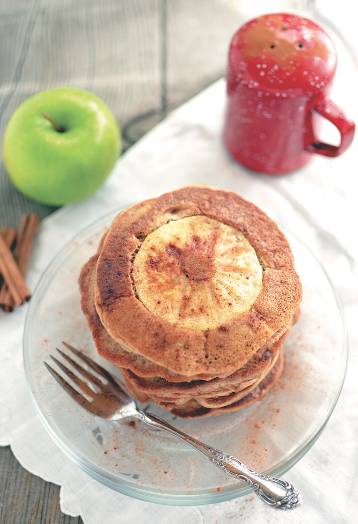 Ingredients
Add-in
1 Granny Smith apple, peeled, cored, and cut into ¼-inch slices
Cinnamon for sprinkling
Dry Ingredients
½ cup almond flour
2 TBSP coconut flour, sifted
½ tsp baking soda
Pinch of sea salt
½ tsp cinnamon
⅛ tsp nutmeg
Wet Ingredients
3 eggs
2 tsp pure vanilla extract
¼ cup coconut milk
Coconut oil for the griddle
Method
Prep Day:

Sprinkle the apple slices with a little cinnamon on both sides.
In a medium-sized bowl, combine the dry ingredients.
Add the wet ingredients to the dry ingredients, and blend with a hand mixer or whisk until fully combined and smooth.
Heat a griddle to medium-high. Coat the griddle with coconut oil.
Place some of the apple rings, evenly spaced about 3-inches apart, on the hot griddle. Cook for about 1 minute or until lightly browned.
Flip the apple slices over, and pour ¼ cup of the pancake batter over the apple rings. Start pouring in the center of the apple rings, and let the batter spread evenly over the edges.
Cook the pancakes until the edges are set and the batter has bubbles.
Flip each pancake carefully, and cook for another 1-2 minutes or until cooked through.
Transfer the pancakes to wire racks and let cool completely.
Freeze the cooled pancakes in a freezer-safe container or zip-top bag until needed.
Serving Day:

Thaw the frozen pancakes at room temperature for 30 minutes. You can also thaw them in the microwave in 15-second increments, just until softened.
Heat the thawed pancakes in the microwave or toaster oven until heated through, and serve.