We receive free products and receive commissions through our links. See
disclosures page
.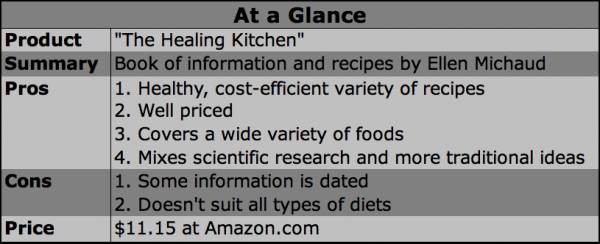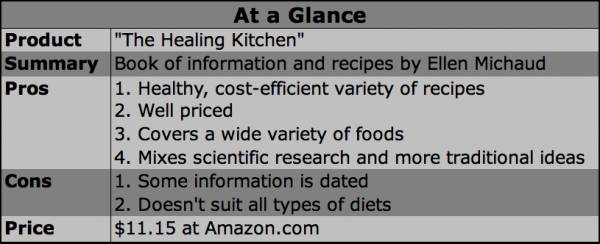 Our family has experienced food's ability to heal and restore health firsthand. A little over a year ago now, we did a thirty day paleo challenge. At the time our young family of four, which included me, my husband, our 3-year-old, and 1-year-old, went through three to four gallons of milk per week, and a lot of the foods in our pantry were cereals and other grain-based, processed foods. Switching to a diet that was based primarily on fruits, vegetables, meat, and poultry was a huge ordeal, and to be honest, I didn't even think it would be a success.
It all changed when my oldest daughter started experiencing asthma symptoms. I really didn't want to make inhalers and nebulizers a part of the daily routine, so we started researching other ways to solve the problem and discovered the paleo diet. Ever since we made these changes, the asthma symptoms have disappeared, and although we've had minor upsets like colds and coughs here and there, this has been the first sickness-free year we've had as a family – which is saying a lot, considering my husband is a teacher.
For these reasons, I was immediately attracted to Ellen Michaud's book, The Healing Kitchen. According to Michaud, the book "honors the kitchen as that central place of nurture and healing in the home and provides you with the tools you need to turn it into a place of preventive care." The Healing Kitchen combines traditional wisdom, scientific research, and simple recipes to provide a good starting point for anyone who is interested in the healing power of food.
One thing I really liked about The Healing Kitchen is the creative layout. Instead of dividing the recipes and information by food group, Michaud divides the book into sections that correlate to different areas in the kitchen – the tea tin, fruit basket, honey jar, breadbox, spice rack, and vegetable bin. My favorite chapters were probably the tea tin and the spice rack.
Michaud writes in an engaging but authoritative tone, providing research information, recipes, and anecdotal information throughout the book. The recipes are written by registered dietician Anita Hirsch and cover everything from spice blends to beverages to main entrees. Each chapter is structured the same way, starting with general information about the category and ending with recipes. Michaud includes sidebars throughout with information about specific food nutrition facts and other information.
Some of the recipes in The Healing Kitchen don't really work with my own family's eating habits. However, I have found several keepers that we all enjoyed and fit our diet, like the Herbed Turkey Burgers with Rosemary, Tummy Soother Tea, Carmelized Sweet Peppers and Onions with Chicken, and Chicken Stir Fry with Broccoli and Cashews. Another thing I like about the recipes is their simplicity. Hirsch uses simple and nourishing ingredients to create tasty recipes that are also easy on the budget.
Although I enjoyed reading this book, I think it's actually geared more towards readers who are beginners in the whole healthy eating thing. I certainly learned several things I didn't know before, but I think I would have benefited from this book more a few years ago. Some of the information is a bit dated – it was written in 2005 – and you won't find mention of a lot of the food issues that have become more prevalent in recent years, such as the organic and local food movements.
Also, if you are allergic to a lot of mainstream nutrition advice – for example, that you should eat non-fat foods or that cereal is a healthy food – then you might not find some of the nutrition information and recipes in the book particularly helpful. However, not everyone is interested in learning about the controversies over dairy, grains, fat, and other food issues. You have to start somewhere, and this is a great starting point for people who realize they need to make dietary changes but aren't ready to jump into food politics.
Although I liked the general way the book is organized, there were a couple smaller things I didn't care for. For example, there are a lot of sidebars that I found distracting at times. Also, the index is divided into categories based on what health problem the food prevents or helps. For example, under "Anxiety" you'll find recipes for Chamomile Cubes and Refreshing Chamomile and Tonic with Lime. Although I like this feature, I wish there were also a regular index that sorted the recipes alphabetically.
Overall, I recommend this book for anyone who wants to learn more about how food can be our best medicine. The Healing Kitchen is an enjoyable read with lots of information and recipes to get you started in building a kitchen that isn't just a source of food, but also of nourishment and healing.
"The Healing Kitchen" is available for $11.15 at Amazon.com.