We receive free products and receive commissions through our links. See
disclosures page
.
EDITOR'S NOTE: We know how hard it is to gift shop, so we thought we would help you out with ideas. Coach Nicole is our resident fit mom and her holiday wish list is a great reference for the other active mothers out there – or you guys looking to buy for your athletic wives!
Nicole's Fit Mom Holiday Wish List
1. Chariot Cheetah 2 – $475.00
My husband and I would love to get into mountain biking without having to get a babysitter every time we want to go on a ride. This looks like a quality carrier that would be ideal for some of the more rugged paths here in Phoenix. And the maximum weight is 100 pounds, so it would last us a long time.
2. Rock Climbing Lessons at the Arizona Climbing & Adventure School – $155.00
I've always been interested in rock climbing, and I live in the perfect state for it. I've heard good things about this school and like that the classes are outdoors.
3. Paleo Slow Cooking by Chrissy Gower – $17.55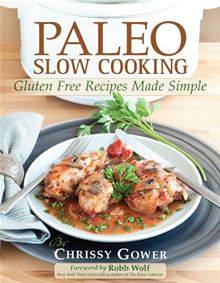 I've started to use my slow cooker much more frequently this year, but I don't have a paleo-specific cookbook for it. The recipes in this book look delicious!
4. lululemon Run: Swiftly Tech Long Sleeve Top – $68.00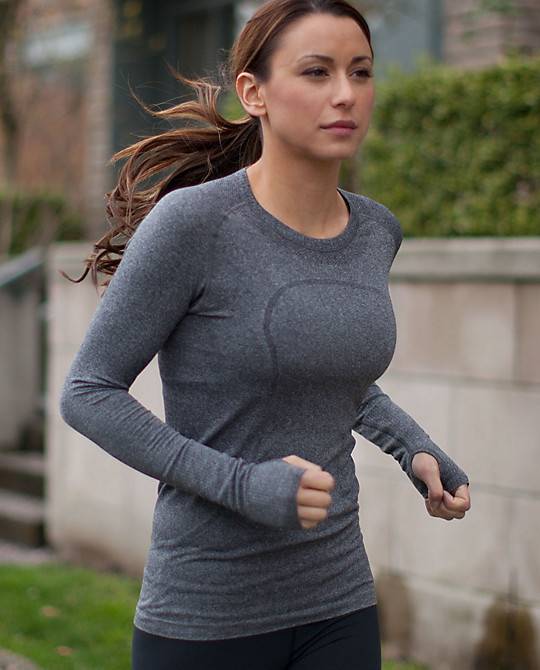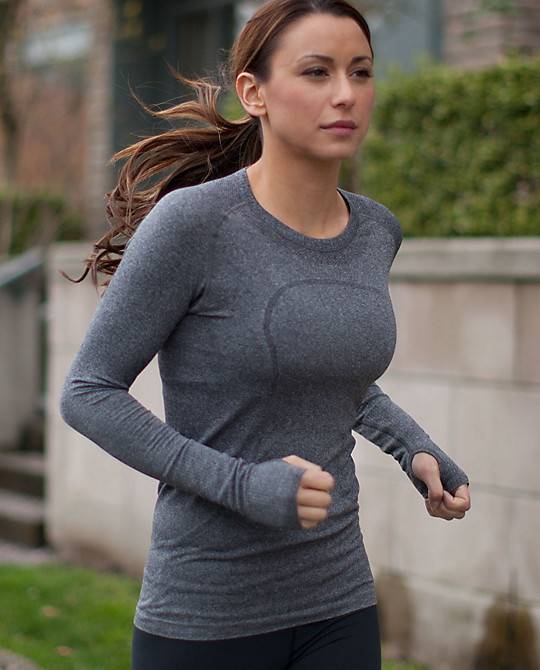 I'll be honest: I've never bought anything for myself from lululemon because I think they're on the pricey side, but that's what Christmas gifts are for right? This shirt is perfect for my morning runs, since it's FINALLY starting to get 'cold' (i.e. 50 degrees) here. And it has thumbholes. How cool is that?
5. Aligned and Well Complete DVD Set – $89.00
I am a big fan of Katy Bowman's work, and find her approach particularly helpful when training pregnant clients (not to mention during my own pregnancies). This set has all 14 titles from her Restorative Exercise program.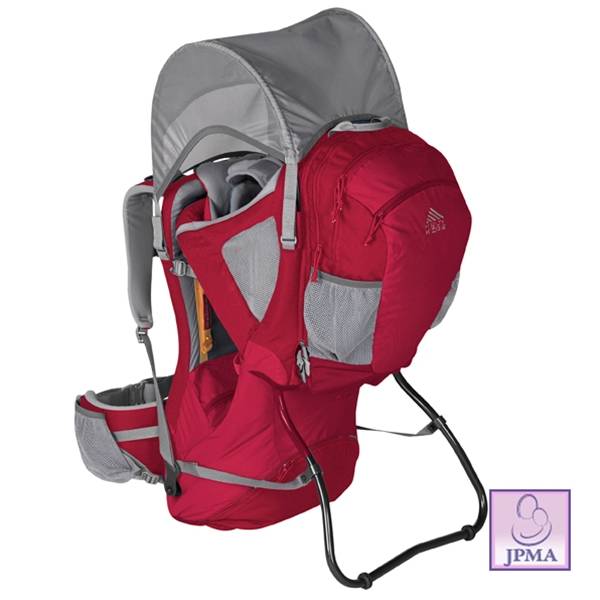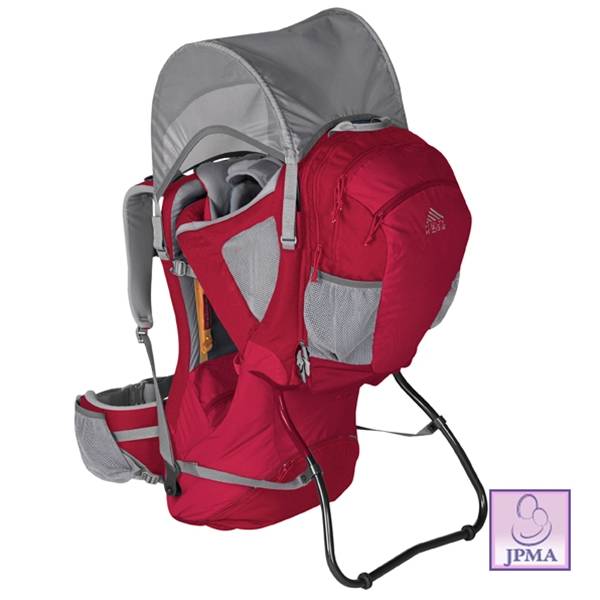 6. Kelty Pathfinder 3.0 Child Carrier – $279.95
We do a lot of hiking, and although we currently have an older Kelty hiking backpack, it's on its last leg. This carrier looks awesome – it has a zip-off pack, diaper changing pad, and holds children up to 40 pounds.
7. Dragon Door 16 kg Kettlebell with a Skinny Handle – $96.75
I already have a 16 kg kettlebell, but the handle is too big for me (my hands are not much bigger than my 4-year-old's). We've tried a few different brands and Dragon Door is really the best I've used.
8. Kettlebell Spectrum Maternity T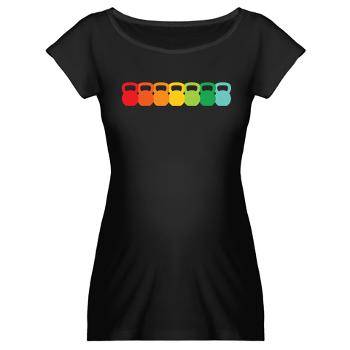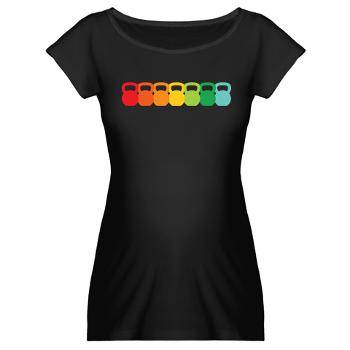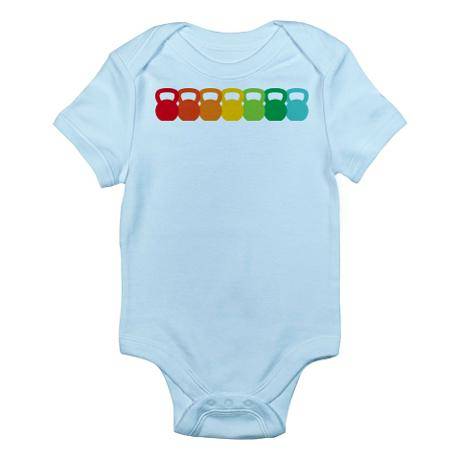 -Shirt & Matching Onesie – $34.50 & $16.50
No, I'm not pregnant, but we are hoping for a new little one in 2013. This t-shirt and onesie will instill a love of kettlebells in my child from a young age.
9. HKC Certification with Yoana Teran Casabianca – $599.00
I reviewed Yoana's book earlier this year and loved it! Then I found out she just happens to be doing this certification this spring, less than six hours away from where I live. I would love to attend and learn more about kettlebell training, both for myself and for the pregnant ladies I work with.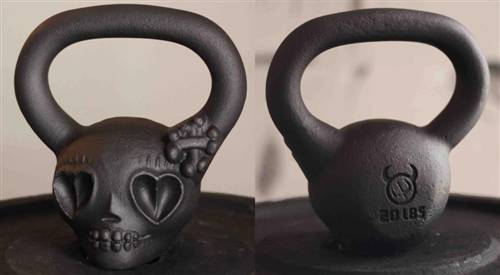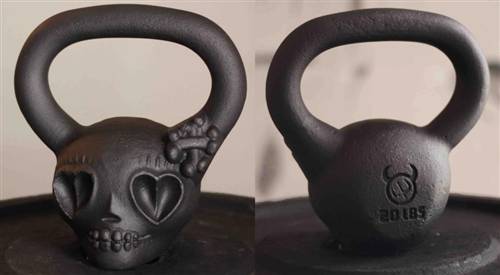 I actually had something else on my wish list until I saw these on Chris Duffin's wish list the other day. The Demon Belle looks just like a Day of the Dead mask (one of my favorite holidays) and it also weighs 20 lbs, which is one weight I don't have right now. It's out of stock until January, but fortunately I don't mind late Christmas gifts.
Keep an eye out for our other holiday wish lists:
Chris Duffin's Powerlifting Holiday Wish List
Eric Stevens's Holiday Wish List
Val Worthington's Holiday Wish List
Becca's Healthy Eating Holiday Wish List
Danette's Athlete-Foodie-Mom Wish List
Andrew's Hardstyle Holiday Wish List
Nick Horton's Weightlifting Is Fun Holiday Wish List
Mindith's Strong Mom Holiday Wish List