We receive free products and receive commissions through our links. See
disclosures page
.
EDITOR'S NOTE: We know how hard it is to gift shop, so we thought we would help you out with ideas. Coach Sally, who writes BJJ and MMA articles, provided us with her BJJ wish list to get you going.
Sally's BJJ Holiday Wish List
Shopping for loved ones who train Brazilian Jiu Jitsu can be very tricky, especially since most of our gear is only available online. Fortunately, I love shopping for gear and I'm here to help! I've done my research and these are some of the most-wanted and thoroughly-tested gifts you can put under the three this holiday.
1. Origin Mundial Technical Backpack – $88.00
This is on the top of my Christmas wish list this year. It is a truly epic backpack designed by Pete Roberts for gi BJJ players. It features protective neoprene pockets for a smart phone, iPad, and video camera, and a vented pocket for the BJJ belt. The Mundial has the capacity to hold three gis and an extra, detachable laundry bag is also provided for wet gear. This bag is the most well-thought-out BJJ bag I've ever seen and Origin's dedication to quality products ensures that it will last for years. You can watch a product video here.
2. Origin 12/13 Comp 550 Gi – $189.00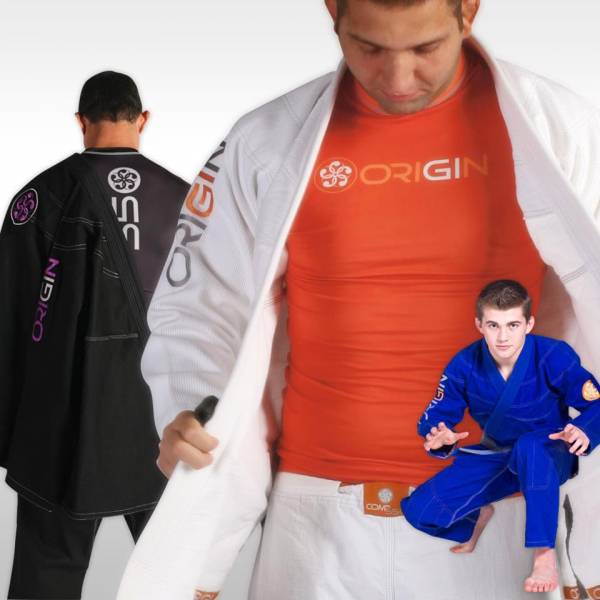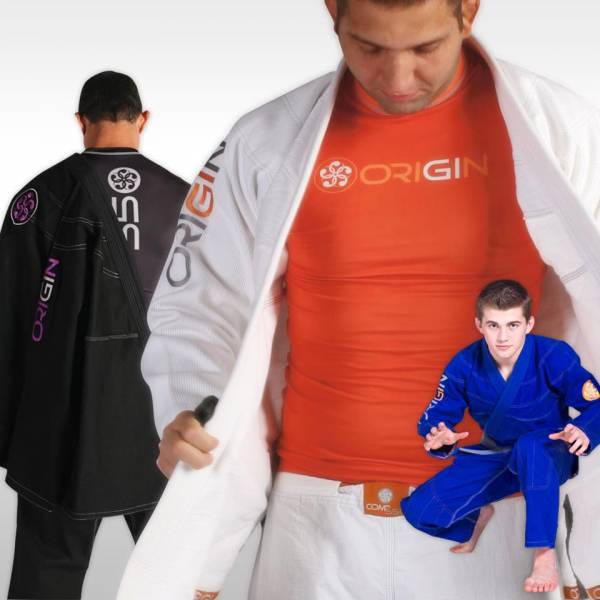 Also by Origin, a gi that was designed to be durable and hard to grip. It is a hybrid cut, tailored to fit well for competition, but roomy enough for comfortable, every day training. The jacket is a lightweight 550 gram pearl weave with embroidered logos and Origin branding, which are also featured on the pants. Origin's ergonomically designed knee reinforcements are truly unique and allow for optimal maneuverability. The clean lines of the Origin gi will suit anyone's taste and as an added bonus, each gi comes with an Origin rash guard. Check out Origin BJJ Canada's Facebook page to see all of the Christmas packages they have available this year and remember, all past and present Military personnel always get 10% off with the code MILITARY!
3. Inverted Gear Blue Panda Gi – $140.00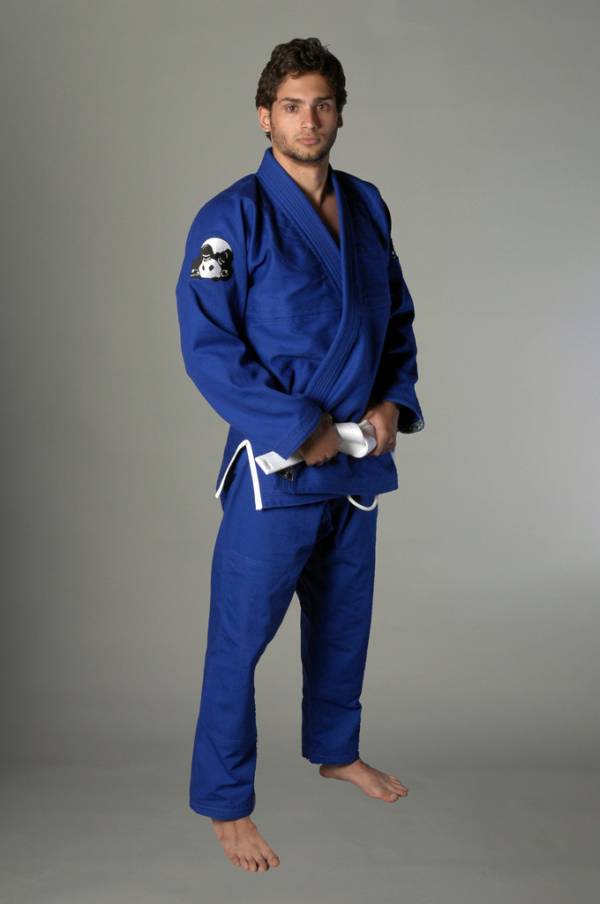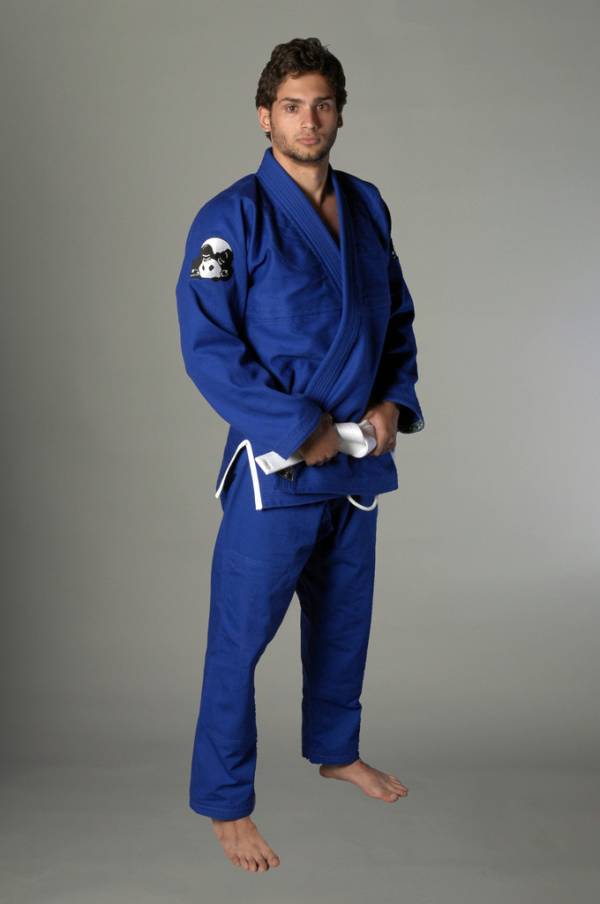 My all-time favorite gi. Its minimalist design is still an attention grabber due to its adorable, custom-embroidered inverted panda logo. This gi features a 550 gram pearl weave jacket with custom inverted panda ribbon on the trim and cuff and reinforced seams throughout. The rip stop pants have an effective 8-point belt loop system with 2 extra wide loops to ensure the stretchy rope drawstring stays in place. It's a dream to roll in and the perfect reward for any good boy or girl this year.
4. Fushida COMPLS Women's BJJ Gi – $159.95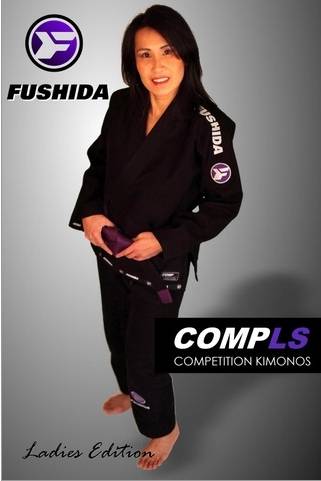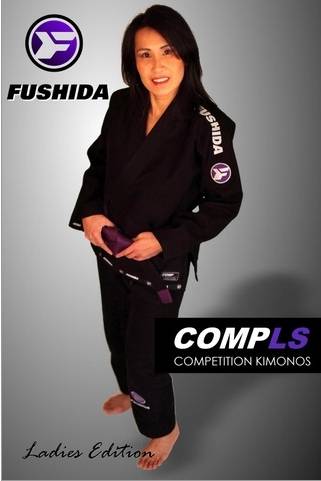 The only gi designed specifically for women I've ever truly liked. In a market flooded with childish pink gis with flowers or other extravagant designs, the CompLS brings a little class back to BJJ. The jacket is a super-light 450 gram pearl weave but features the thickest collar I've ever seen. Custom taping trims the jacket and cuffs. The pants are a durable 12 oz cotton twill with a pearl weave gusset panel and cross-stitched reinforced knees. Although it was designed to take a beating, this gi is so nice, and of such high quality, that it almost seems a shame to wear it. Fushida also offers excellent customer service so when buying for a loved one, be sure to contact them with any questions. You can read my full review here.
5. How to Defeat the Bigger, Stronger Opponent, Series 2 – $147.00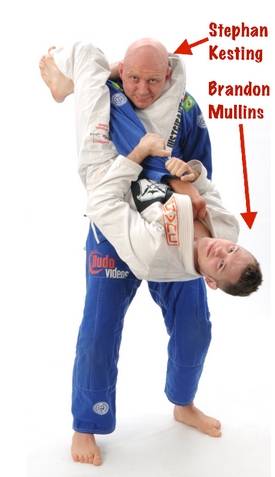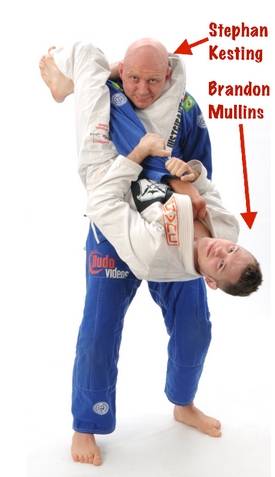 Stephan Kesting and Brandon "Wolverine" Mullins collaborated to bring us this DVD set. I have these and although I haven't finished watching the 10+ hours of material, I've already noticed an improvement in my game. Brandon's attention to the smallest details in competition-proven techniques make this the hottest BJJ instructional on the market right now. Kesting is a big guy but even he has incorporated techniques from both this and the first series to help him to defeat bigger and smaller opponents alike. This would be a wonderful surprise to find under the tree on Christmas morning for any BJJ player.
6. Brute Torq Wrestling Knee Pad – $15.45-22.95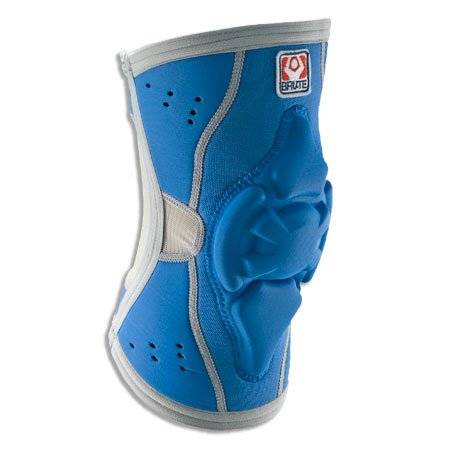 Brazilian Jiu Jitsu can be hard on the knees and these are the most highly recommended knee pads at my club are the Brute Torq Wrestling Knee Pads. They are compression-molded and made of energy-absorbing materials to protect the knee from impact. The sides of the knee pads are constructed of neoprene panels to add stability while the mesh panel in the back keeps moisture at bay and adds ventilation.
7. lululemon Wunder Under Crop – $82.00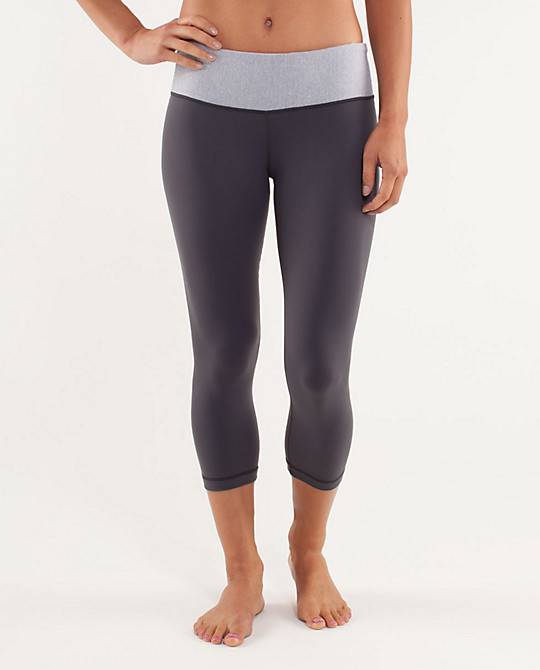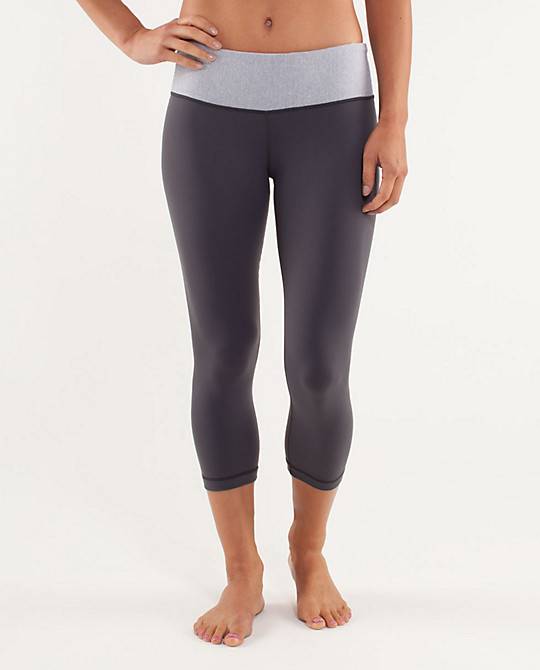 lululemon is a staple in my BJJ wardrobe and the Wunder Under crops are a great choice for any no gi class. They are zipper, muffin top, and camel toe free and even help to smooth out any lumps and bumps some women may want to hide with those awful men's grappling shorts. Made of luon, lululemon's signature fabric, the Wunder Under crop has four-way stretch and wicks moisture away from the skin. They're not cheap but your loved one is worth it. These crops are durable and will last for years.
8. lululemon All Sport Bra – $52.00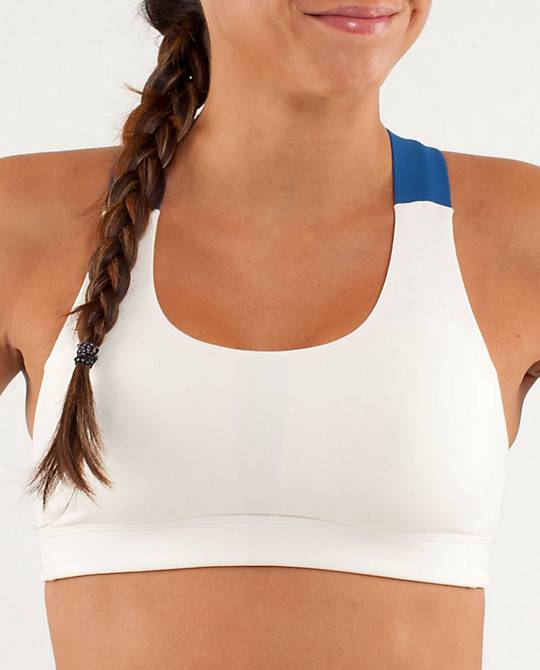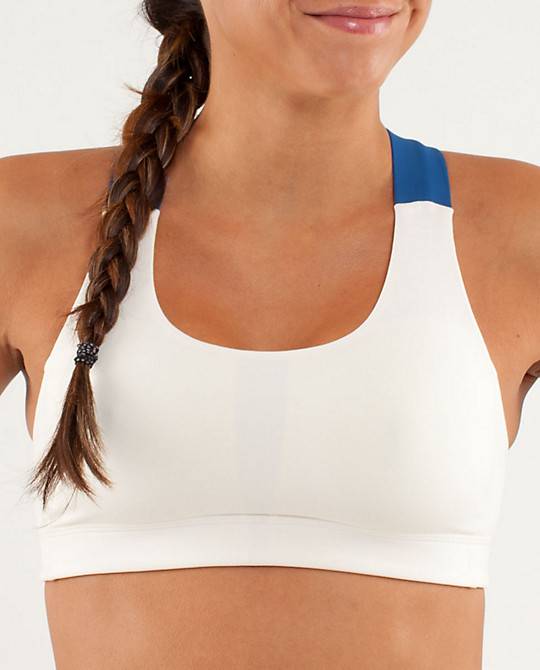 A quality sports bra is a necessity in BJJ. The ideal bra provides full coverage and support, and the lululemon All Sport Bra delivers both. Made of Power Luxtreme, this bra has flat seams and wide straps which are undetectable under compression gear and the mesh inner fabric has pockets for removable cups. For those women who prefer to wear sports bras under the gi rather than a rash guard, Lululemon's All Sport is a stylish and modest option.
9. Gawakoto Kalabaw Long Sleeve Rash Guard – $55.99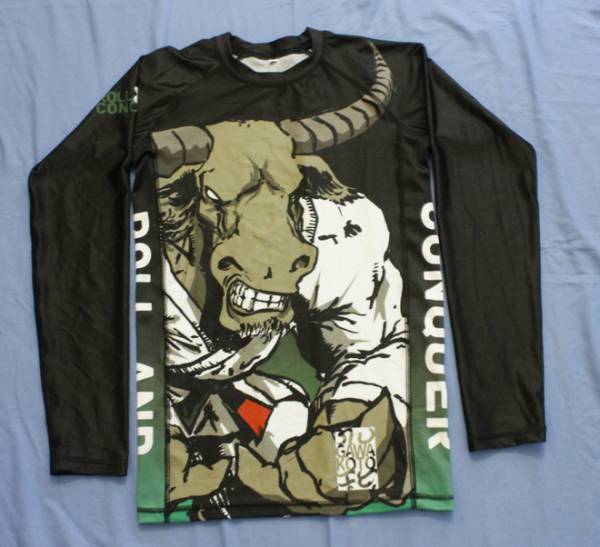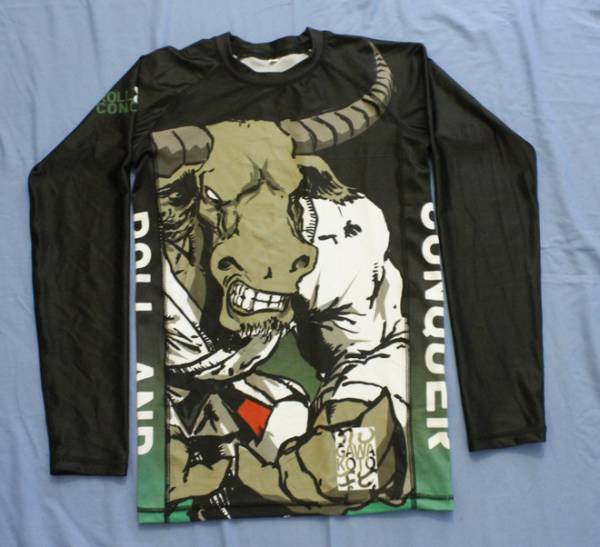 The kalabaw, or water buffalo, represents tenacity and hard labor despite adversity in the South East Asia. It plows the rice field all day in all conditions and is a metaphor for BJJ or any martial arts training if one is dedicated to it. It promises to be a very comfortable rash guard for training and is one of many amazing designs offered by up and coming BJJ gear designer Bong Abad at Gawakoto.
10. Jiu Jitsu ProGear Gi Short – $44.95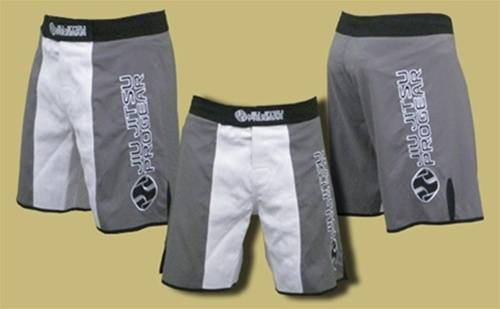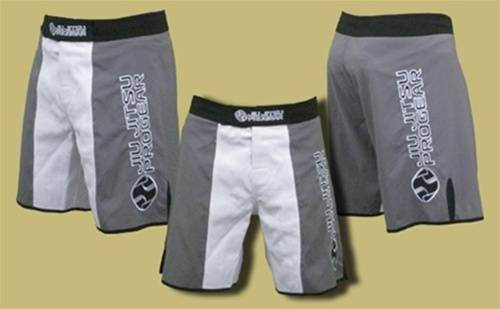 These shorts are constructed with a stretch fabric with side slits to provide more room to play guard, sprawl, etc. but also feature gi material on the crotch area to help keep a grip on opponents in arm bars, omoplatas and triangles. These shorts are a favorite of some of my teammates and Jiu Jitsu ProGear is well known for its quality gear and customer service.
Be sure to remember the busy holiday shipping season and contact any of the above retailers if you have any questions or concerns. These companies provide excellent service. Happy shopping and happy holidays!
Keep an eye out for our other holiday wish lists:
Chris Duffin's Powerlifting Holiday Wish List
Eric Stevens's Holiday Wish List
Val Worthington's Holiday Wish List
Becca's Healthy Eating Holiday Wish List
Nicole's Fit Mom Holiday Wish List
Danette's Athlete-Foodie-Mom Wish List
Andrew's Hardstyle Holiday Wish List
Nick Horton's Weightlifting Is Fun Holiday Wish List
Mindith's Strong Mom Holiday Wish List