We receive free products and receive commissions through our links. See
disclosures page
.
The Manduka X Yoga Mat is a new cross training, high performance, professional mat. This mat is eco friendly with exceptional quality, and is designed for cross training athletes and yogis alike.
Built with sustainable, safe, and supportive closed cell construction, this mat delivers for workouts including weight, kettlebells, power yoga, and more.
The Manduka X Yoga Mat
This new mat incorporates the tested philosophy and technology of the signature Manduka Black Mat PRO, our top choice for young professionals and students. The X Yoga Mat has a different feel and non-slip performance than its predecessor. This particular non-slip surface creates a safe and durable base for athletic training with a variety of hybrid style workouts.
The X Yoga Mat is ideal for multi-purpose use, for weighted workouts, bodyweight workouts, HIIT, yoga, and kettlebells. Its size and weight are comfortable enough to carry to gym or yoga studio without a backache. The mat is surprisingly lightweight when compared to the Black Mat Pro, which is a very heavy mat to lug around town. The X Yoga Mat is super easy to roll after a sweaty workout session. The closed cell texture of the mat and non-slip technology provide a soft cushion for a variety of exercises and movements. This mat does not require any prep before use, simply unroll and get to work.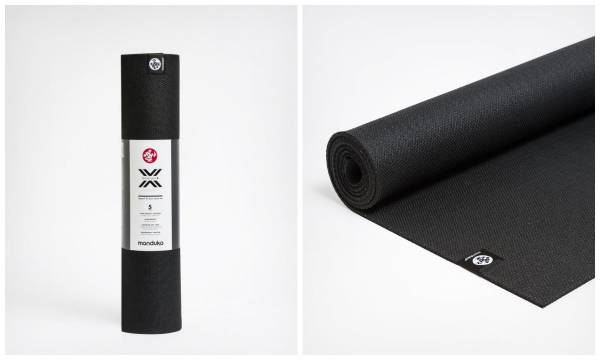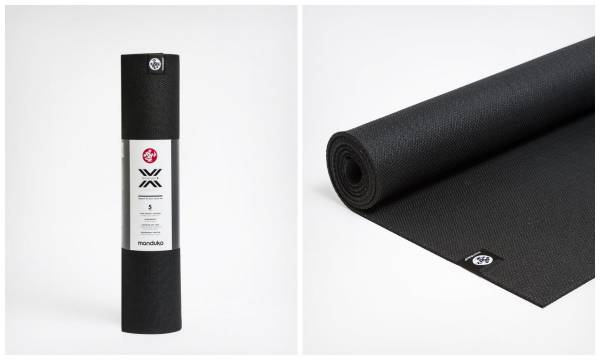 After Testing, We Approve
We tested the mat in an assortment of workouts including workouts with heavy dumbbells and kettlebells. We performed deadlifts, lunges, snatches, and swings. The mat performs very well under weighted workouts and explosive movements because it provides extra stability, and it does not move or slip when in use. This mat is a great choice for athletes performing workouts that require stability including; lunges, balances, and one limbed unilateral movements. This mat is a perfect choice for barefoot workouts including natural movement, kettlebells, and bodyweight hybrid exercises.
After careful review we ended up preferring this mat to the Pro because of the tough, non-slip, cushioned surface texture. When looking at price and performance this mat is a must have for any fitness professional, enthusiast, yogi, or cross trainer.
The Manduka X Yoga Mat At a Glance
Pros
Multi-purpose

Travel friendly

Cushioned, yet stable

Leightweight – easy to carry and roll

Latex free, odor free

Specifications
3.7 pounds

71″ x 24″

5mm thick

MSRP
$58.00
Do more with kettlebells: