Wow, what a mouthful. A mouthful of words, and if you fancy, a mouth full of the most delicious sweet potato fries you'll ever eat. Try to let them cool first!
After having shoved a few too many bags of frozen sweet potato fries into the oven, I've added this to my instant crowd pleaser menu and tossed those bags for good.
Sweet Potatoes and Truffle Oil
Filled with nutrients – iron, beta-carotene, vitamin B6, fiber, manganese, calcium, vitamin C, vitamin A, and potassium – these bright orange tubers are a great transition into colder weather, especially when sprinkled with warm spices like cinnamon and allspice.
While sweet potatoes decorate most of our kitchen counters, truffle oil brings a whole new level of exquisite, exotic taste to the palate. So many health experts swear by the Mediterranean diet, and truffle oil might be the easiest way to add a bit of Italian to your sweet potato fries.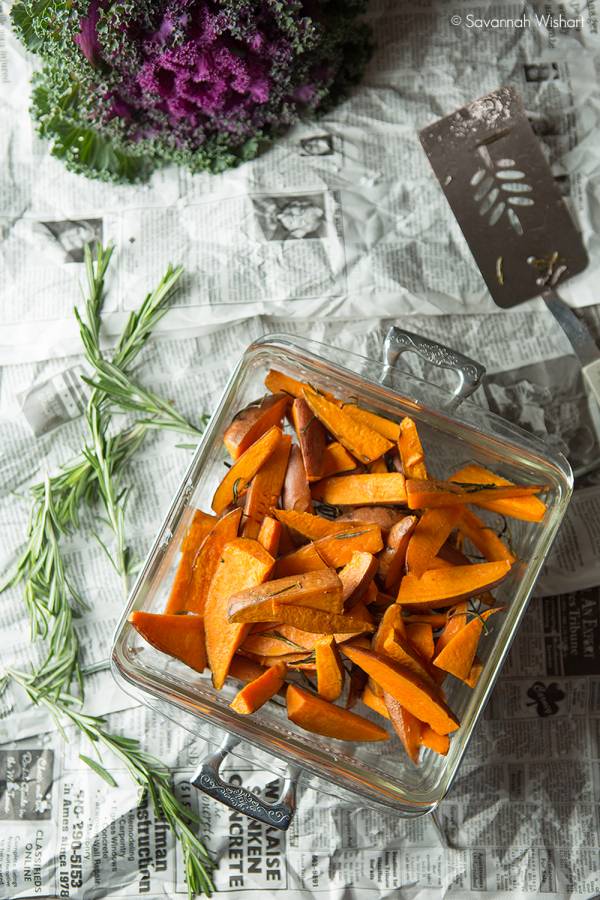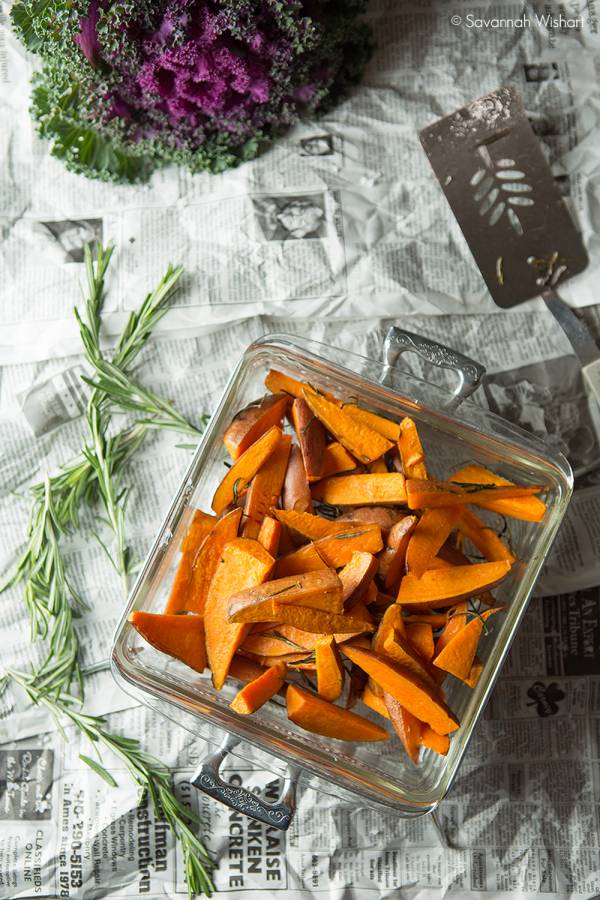 Rosemary Garlic Truffle Oil Sweet Potato Fries
Ingredients:
An armful of sweet potatoes (let's go with 3 big ones)
1 generous handful of fresh rosemary
3 Tbsp fresh parsley, chopped coarsely
3 cloves of garlic, sliced
1 Tbsp truffle oil
2 Tbsp olive oil
Salt and pepper to taste
Recipe:
Preheat oven to 425 degrees.
Cut the sweet potatoes into thick wedges. Pro tip: Cut sweet potato in half length-wise. Cut each half into quarters, length-wise.
Place sweet potato wedges into a mixing bowl.
Cover sweet potatoes with oils, salt, pepper, garlic, and herbs. Mix together, making sure the wedges are covered in oil. (Optional: Let sit for 15 minutes. I personally think it helps the flavors stick, but this isn't necessary)
Spread wedges (with all the herbs) evenly over a foiled baking sheet.
Cook for 30 minutes, or until they reach desired softness or crunchiness.
Devour!
Photo courtesy of Savannah Wishart Photography.