If you're a woman who wants to learn how to get stronger, optimize your health, and love your body, you've come to the right place. Here's a list of the top ten most popular women's fitness articles from 2013, covering all the things female athletes love to talk about – from cellulite, to birth control, to pull ups.
So here they are, counting down from number ten to the most popular one of the year. Which one will it be? And have you read them all?
Top 10 Women's Fitness Articles of 2013
10. 6 CrossFit Abbreviations Every Mom Needs to Know (Nicole Crawford)
9. Non-Hormonal Birth Control for Athletes (Vanessa Bennington)
8. How My Jacket Convinced Women to Try Weight Lifting (Becca Borawski-Jenkins)
7. Is My Birth Control Stopping My Progress in the Gym? (Vanessa Bennington)
6. Exercise After a C-Section, Part 1: Reconnecting With Your Core (Nicole Crawford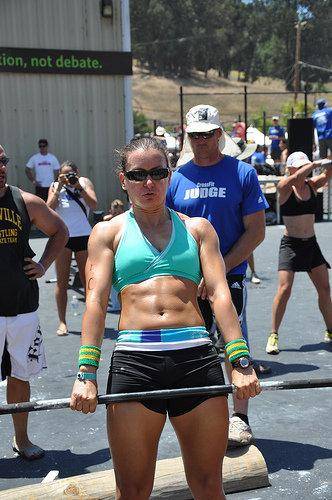 5. The Female Form: Embrace Your Genetics and Find Beauty in Being Unique (Amber Larsen)
4. Women and Pull Ups: 3 Secrets to Success You've Probably Never Tried (Andrew Read)
2. 144lbs: Why Female Athletes Should Toss the Scale and Get a New Perspective (Becca Borawski-Jenkins)
1. The Dirty Little Secret of the Female Athlete: Cellulite (Vanessa Bennington)
I have a secret. It's one I've been trying to cover it up since I was thirteen. I felt that my secret would lead people to believe I was fat, lazy, gross, and unattractive. Do you share my secret?
Photo 1 courtesy of CrossFit Impulse.
Photo 2 courtesy of Becca Borawski Jenkins.