From outdoor rowing to indoor group classes, rowing has gained in popularity in recent years. If you've ever tried it you know why – it's quite a workout and there's actually a lot of technique to doing it right. Here are 10 articles just for the rowing fans out there.
The 17 Commandments of Rowing – My Journey From Hate to Happiness (Becca Borawski)
I used to hate rowing, but then I actually learned how to do it properly…and I fell in love. Read these 17 tips on how to become a more efficient and happier rower.
Rowing Tips and Drills From Olympic Medalist Magda Fularczyk (Hannah Caldas)
Earlier this month I found myself in the company of Olympic bronze medal rower Magda Fularczyk. I asked her for tips on how to improve my rowing technique. Here's what she had to offer.
A Short Biomechanical Evaluation of Two Rowing Training Methods (Mindith Rahmat)
If you have ever experienced on-water rowing as a sport or a training method, you immediately notice the difference in rowing on a body of water versus an indoor rowing machine.
Respect the Rower: An Argument for the Ergometer (Eric C. Stevens)
In many years in fitness, I think I'd been on a rowing machine maybe twice. I recently got some serious instruction and realized how amazing it is. Here's why I think people miss out on rowing.
Trends in Strength and Conditioning Practices in Elite Rowing (Mindith Rahmat)
Rowing for sport is becoming more popular worldwide. Whether rowing on water or on an indoor ergometer, rowing is an extremely demanding endurance sport.
John Crosby Talks Benefits of Indoor Rowing (Becca Borawski)
Like spinning before it, rowing has gone from being a competitive outdoor sport to one of the growing new trends in group exercise. At the forefront of this movement is coach Josh Crosby.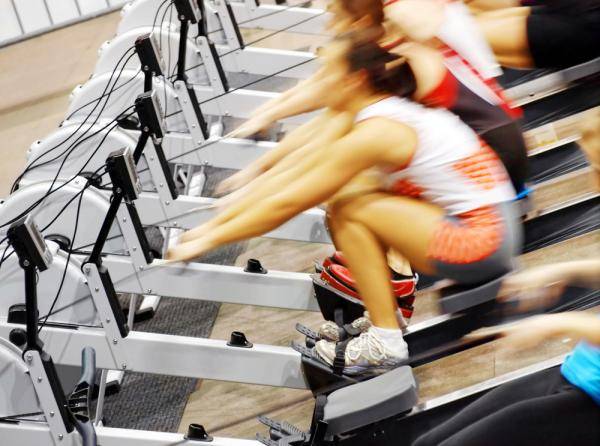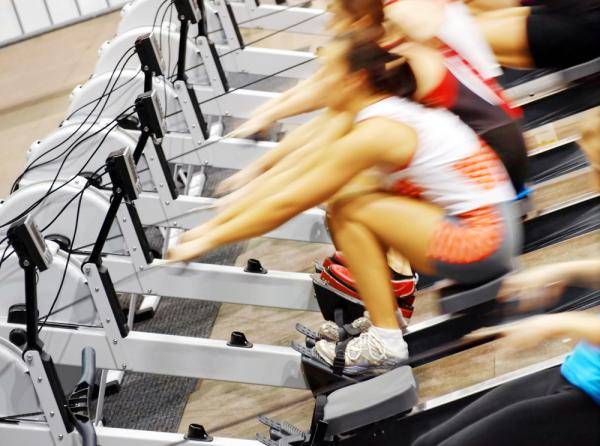 Weight Training Increases Leg Power in Elite Rowers (Joshua Wortman)
If you're a rower and you want to get stronger, without getting bigger, how do you do that? Is the practice of resisted on-water rowing the best, or should you be hitting the weight room?
Isometric Exercises Just Prior to Rowing Increase Sprint Times (Jeff Barnett)
Post-activiation potentation, or PAP. Lifting heavy and sprinting hard. Turns out the lifting heavy part helps you go faster. Now science examines isometric PAP and rowing sprints with good results.
2 Numbers That Will Make You a Better Rower (Becca Borawski)
If you ran in public the way you row, you'd be scared of yourself. Here are two tools that, if you master, will guarantee success and PRs in rowing: stroke rates and split times.
Supplemental High Intensity Rowing and Combat Sports (Mindith Rahmat)
Indoor rowing is rapidly gaining popularity among recreational and elite athletes. Rowing specific gyms like Josh Crosby's Indo-Row, are now popping up around the country.
Photos provided by Miguel Tapia Images and Shutterstock.