I have been living a fairly strict paleo lifestyle for over three years. Originally, the idea was to begin using food as medicine and my initial approach was quite restrictive.
But once I realized that paleo is a lifestyle based around a larger movement, my view of food and life became significantly easier to transition, with thoughts of restriction never coming into play.
Rice Pudding Nostalgia
In the beginning, I often focused on making paleo-appropriate substitutes for my favorite foods: breads, pasta, and cookies. I still do miss a few things, and many are based around the memories tied to them. One is my grandmother's raisin rice pudding. Every time she knew I was visiting, she would make one bowl for me to eat with her and one to take home.
Recently, while playing in the kitchen, I was able to recreate the memory of Grandmom's rice pudding, using a paleo-perfect recipe with chia seeds. The memories were also included for free.
LEARN MORE: Chia Seed – The Muhammad Ali of Nutrition
The Power of Chia Seeds
Chia seeds are an athlete's dream and a paleothic eater's nirvana. They are gluten-free, low-calorie, nutrient-dense, and loaded with omega-3, fiber, and protein. Not to mention, they are also a strong antioxidant that supports bone health.
"[Chia seeds] are often used as an alternative to carb loading in the athletic community and touted in studies as aiding athletic performance."
Many studies claim that chia seeds promote a feeling of fullness after eating, which helps to promote weight loss. The seeds are known to absorb water and expand in the stomach to promote the feeling of being full. They are also used as an alternative to carb loading in the athletic community and touted in studies as aiding athletic performance.
From a food is medicine perspective and so much more, this little seed is cause for celebration. Celebrate the Halloween season and enjoy making healthy memories with these chia seed pudding recipes!
Pumpkin Chia Seed Pudding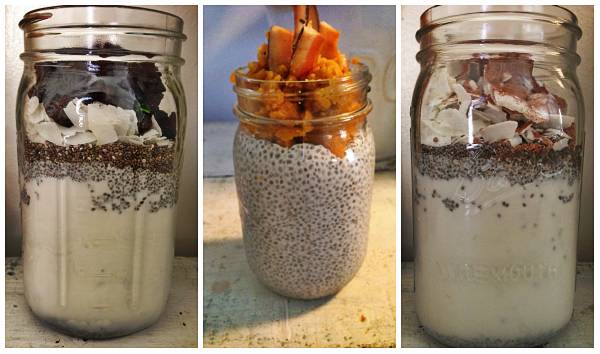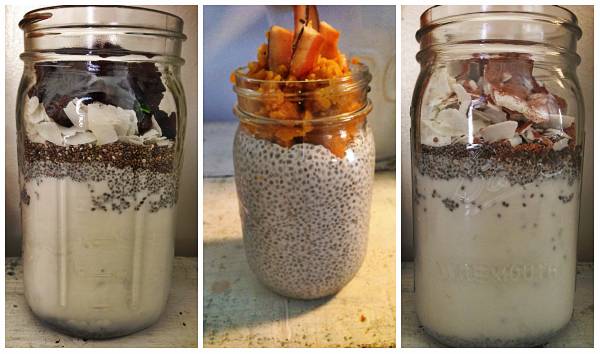 Set time: 2 hours
Ingredients: 
½ cup organic chia seeds
½ cup 100% coconut water
1 can full fat organic coconut milk
¼ cup +1 Tablespoon coconut flakes
¼ cup organic pumpkin puree
1 Tablespoon honey
1 Tablespoon cinnamon
Method:
Put all the ingredients – except the pumpkin and tablespoon of coconut flakes – into a 24oz Mason jar. Secure the lid and shake, rattle, and roll.
Open the jar and use a spoon to break up any clumps of chia seeds that may have formed.
Return the lid and give it another shake, rattle, and roll.
Place in the refrigerator for at least two hours. The longer, the better, with overnight being ideal.
When ready to serve, add the pumpkin and some coconut flakes on top for a nutrient-dense bowl of deliciousness!
Variation 1: Grandmom's Chia Raisin Coconut Pudding
Substitute raisins for the pumpkin and add a teaspoon each of vanilla, honey, and cinnamon for a paleo-perfect Grandmom's raisin pudding. Add raisin for garnish if you like, with a sprinkle of cinnamon.
Variation 2: Chocolate Coconut Pudding
For the chocolate lover in all of us, exchange the cinnamon for 100% organic cacao powder and add some 100% dark chocolate chips. Sprinkle the chocolate chips and powder on top, then serve.
References:
1. T. G. Illian, J. C. Casey, & P. A. Bishop, "Omega 3 Chia Seed Loading as a Means of Carbohydrate Loading," Journal of Strength and Conditioning Research, 25 (1) 61-65.
Photo 1 courtesy of Shutterstock.
Photo 2 courtesy of V Capaldi.