C2. Erg. Rower. Rowing Ergometer. This simple piece of equipment has tested the resolve of even the most hardened athlete.
Whether using it to train for open-water rowing, as a general conditioning tool, for competitive indoor rowing, or to improve your WOD scores, the C2 is an invaluable fixture in nearly every modern gym.
The rower may appear easy to use, but the sheer number of people getting sub-optimal results due to poor technique or lack of understanding says otherwise. Set the thingy to "10" and yank on the handle really hard as fast as you can, right?
Cellular Energy Systems Rule
Like Glenn Close in Fatal Attraction, energy systems will not be ignored.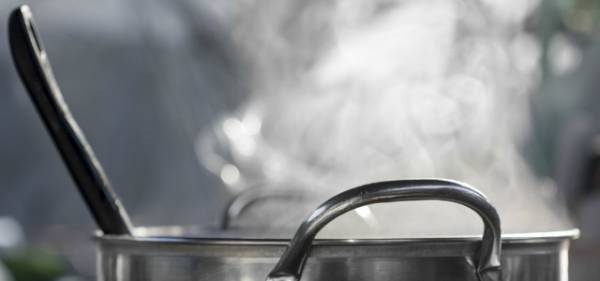 A basic understanding of energy systems tells you that the longer an effort must continue, the lower the average output per unit time must be. The greater your efficiency, the more work you can do with the same energy expenditure. For a review of exactly how this works, watch our four-part video series from Joel Jamieson on Energy System Optimization.
Here's the first video in the series to give you a quick baseline of knowledge:
Energy Systems 101 with Joel Jamieson - Part 1
Powerful, fast rowers have a masters-level understanding of human energy systems and how to use them efficiently. That's why we had world champions and Olympians write articles, shoot videos, and create training plans for you.
Accurate implementation of precise programming and rowing with great technique will dramatically increase your performance on the rower. Nothing, however, can take away the pain.
Shane Farmer – The Pause Drill
An Easy Drill to Instantly Improve Your Rowing Efficiency– Try this easy-to-learn drill to clean up the return portion of your stroke. Never before has it been so easy to get this important part right.
Rowing Tips for CrossFit - Shane Farmer
Olympic Medalist Magda Fularczyk on Proper Stroke Form
Rowing Tips and Drills From Olympic Medalist Magda Fularczyk– Compare your form to an Olympic medalist rower. If yours isn't quite so beautiful, don't worry. She breaks it down so you can drill the individual parts of your stroke and up your efficiency.
Rowing Technique - Full Stroke, Slow Speed with Olympic Medalist Magda Fularczyk
12 Weeks to Faster Rowing Times– Ellen Tomek and Meghan O'Leary teach you how to properly set up your erg, including using the drag function to accurately adjust the damper. The goal of this training plan is to build a solid fitness base, increase strength and stamina, and to improve your overall 500m to 2,000m rowing ergometer scores.

Ellen Tomek and Meghan O'Leary training as members of the United States National Rowing Team
Need a Little Inspiration?
17 Tips for Getting Better at Rowing – An updated version of one of our most popular articles of all time, and for good reason. It might also have been titled, How to Get Over Yourself and Learn to Love the Rower. These seventeen pointers will have you noticing how tragic most rower's form really is in no time.
2 Numbers That Will Make You a Better Rower – Metres and calories, right? Well, not exactly. As discussed, the name of the game is efficiency. Add in a time element and you have something worth focusing on. Find out how.
We hope you've enjoy this journey from sadness to hope and flailing to form on the rower. Let us know how your training is going and ask questions in our forum.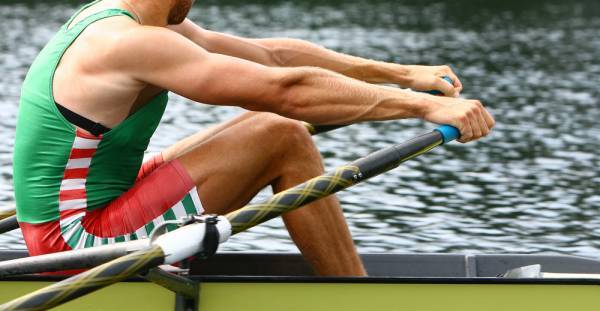 Photos 1,2, and 4 courtesy ofShutterstock.
Photo 3 courtesy of Ellen Tomek and Meghan O'Leary.