In previous articles I've talked about not comparing ourselves to others, not beating ourselves up when we don't like what we see on the scale, and the importance of surrounding ourselves with a good fitness community. So far, all the articles have focused on me, me, me. And that's okay.
Moving Beyond Myself
When we first get started on our fitness journey, it's easy to get caught up in ourselves. We are making healthy changes in our lives and often for the first time we are making ourselves a priority. That's great, but at some point we have to think about giving back.
I truly believe that we should give back in all aspects of our lives. The fitness side of our lives shouldn't be any different. So, now that you're on the road to health and fitness what can you do to help others reach that point as well? I've got some ideas for you.
1. Cheer On Your Teammates
Let's start easy. One of my favorite ways of giving back is cheering on my teammates. It may sound cheesy, but sincere encouragement can help get someone through a workout. I know when I'm struggling and someone yells out, "Amy, you've got this," it helps me refocus and realize I am capable. Give it a try the next time you're in a group workout.
2. Be the Team Mom/Dad
If you didn't know, it's frickin' hot in Florida during the summer months. But that heat doesn't stop the Saturday morning workouts at Body by Boris, where I train. Luckily for us, one of the participants, Free, consistently brings extra gallons of water to share with the class. The generosity and extra hydration keep us pushing through the workout.
Group workouts end happy when we stay well hydrated.
Another group I'm lucky to be part of, Running Man Club, has multiple weekend workouts to choose from. The team mom/dad rotates weekly and one person volunteers to bring a refreshing watermelon for a post-workout treat. As the sweat is running into your eyes during the final tages of a forty-plus mile ride, the thought of that sweet, cold, juicy melon keeps you pedaling.
3. Find Out What You're Good at and Share Your Gift
My friend Jayme is great at talking and pumping people up. He's taken his gift of grandiose gab and puts it to good use as he volunteers to emcee for local strongman and CrossFit events. Even if it's not an official event, members of his gym family will ask him to show up when they are going for a heavy personal record. His hype-man persona helps them lift more than they might without him.
4. Donate or Discount a Membership or Training Plan
If you are a trainer and know someone who wants to change his or her life, but can't afford a gym membership, donate or discount a membership or write up some training plans he or she can do at home with minimal equipment. Participating in a fitness program shouldn't be something only for the wealthy. Plus, this act of kindness could turn people into paying clients once their finances improve.
5. Buy a CSA Subscription for Someone in Need
Maybe you know a family that is trying to eat healthier, but they can't make all the changes they want because they simply can't afford it. When eating healthy, a big portion of the grocery bill can be the fresh produce. Consider finding a local CSA (community supported agriculture) and purchasing the family a three-, six-, or twelve-month membership.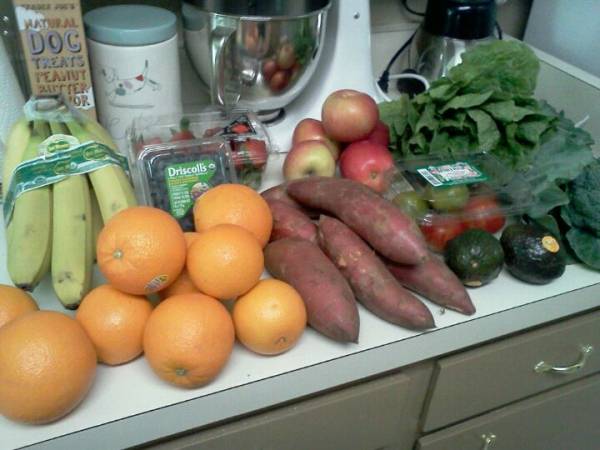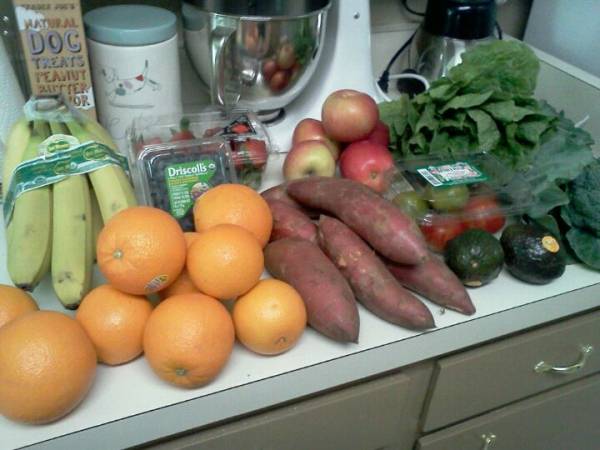 CSA haul
6. Swap Babysitting Duties
Can't afford to purchase a gym membership or CSA for someone? No worries. Generosity doesn't mean you have to spend money. If you're a parent, then find another parent in the neighborhood to swap babysitting duties with so you can both get your workouts in.
7. Create an Event
My ever-inspiring friend Anna recently created a Facebook event for Women on Okinawa Trails. This event challenged us to run 100 miles on trail before Labor Day. Those who chose to participate sent Anna a nominal entry fee via PayPal. All challenge finishers will receive a window cling to commemorate their accomplishment. All the money left after the window cling purchases will go directly to a local orphanage in Okinawa. With social media and PayPal technology, it is easy to raise money for a cause you believe in.
8. Sponsor Free Monthly Seminars
If you're a gym owner, sponsor free monthly seminars for members and non-members alike. Body by Boris hosts monthly talks on topics ranging from nutrition to mindfulness and they are open to the community. Everyone benefits from having healthy citizens, even if they aren't your clients.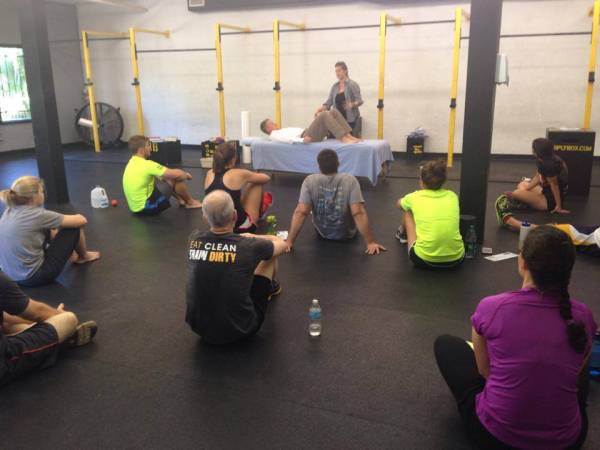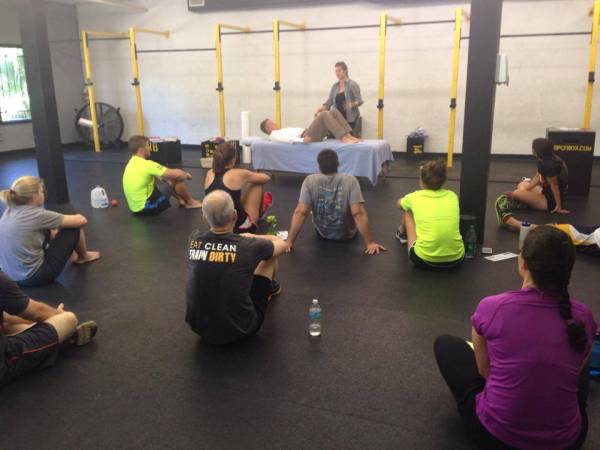 Free seminar at Body by Boris on Injury Prevention
9. Run/Walk a Shelter Dog
You can get your exercise while helping a dog in need. Plus, dogs that are exercised regularly are more likely to be adopted into permanent homes.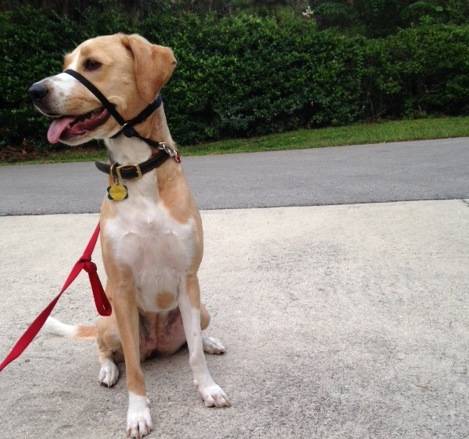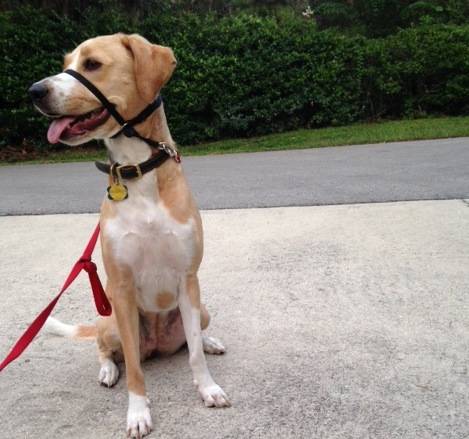 Look at that face! Now go walk a shelter dog!
10. Donate Your Old Running Shoes
Depending on the organization you choose, your old shoes could go to kids in developing countries or be used to make track and playground surfaces.
11. Volunteer for an Event
Race directors are always looking for people to help. You can man a water table, pass out medals, help with registration, or assist with any number of other things. No experience needed! And if you're participating in an event, go ahead and pay it forward by thanking the volunteers.
12. Volunteeer for an Organization
There are tons of fitness-related organizations that would love for you to donate your time and talents. The one I volunteer for is Girls on the Run. This non-profit "inspires girls to be joyful, healthy, and confident using a fun, experience-based curriculum that creatively integrates running."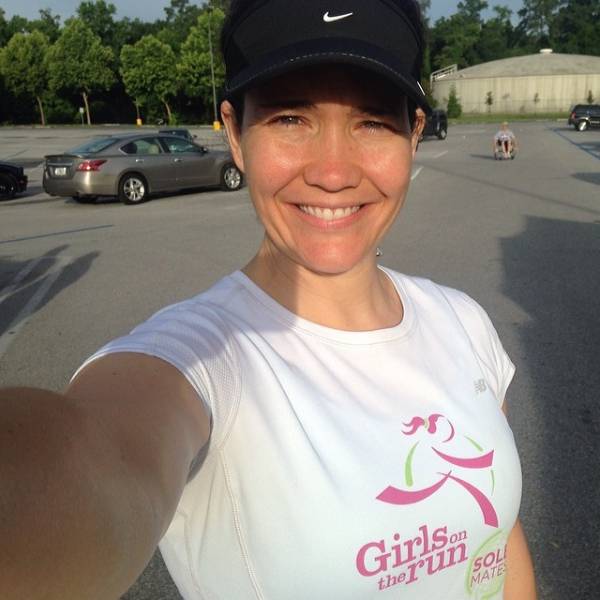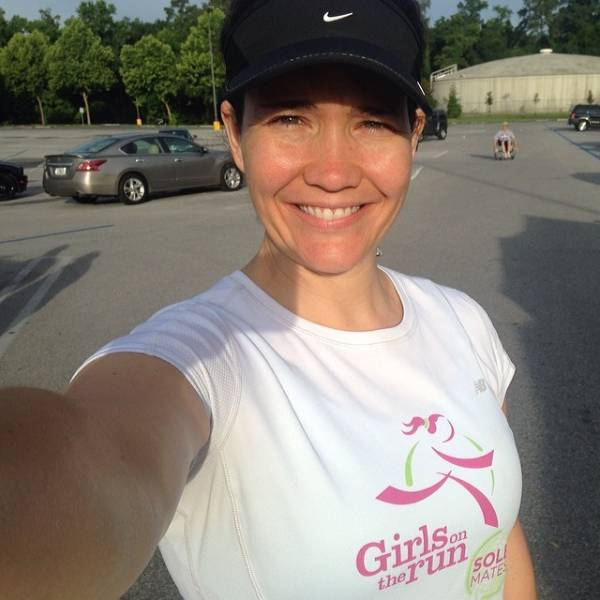 Find an organization you love and volunteer!
I'm the Program Director for our local council and we are constantly looking for volunteers to coach, serve as running buddies, participate as SoleMates, serve on the board, and help in a ton of other ways. I'm sure your local council could use help, too. With hundreds of councils across the United States and Canada, there's bound to be one close by.
So, how are you going to give back? I would love to read your suggestions in the comments section.