Not all smoothies are created equal, and sometimes you need a little inspiration. Here are six recipes from Breaking Muscle coaches for all kinds of athletes and dietary needs. And they all pack a decent protein punch, too.
The Post-Workout Protein Smoothie
In her article, Anatomy of a Protein Shake: Eating to Build Muscle, coach Janelle Zacherl outlined the basic building blocks of a good protein shake. She also shared her favorite recipe for a protein-packed, pick-me-up smoothie, perfect for after a workout.
Ingredients:
1 scoop chocolate protein powder
1 Tablespoon chia seeds
1 handful spinach
½ cup egg whites
3 coffee cubes (coffee frozen into ice cubes)
½ cup water
Click to Page 2 for 3 Recipes With Fewer Than 5 Ingredients
The ideal nutrient-packed protein smoothie has five key ingredients, according to Danielle Harlan's article, 5 Nutrient-Packed Protein Smoothies of 5 Ingredients Each. They are:
A protein source
A liquid
A green vegetable
Fruit
A nutrititional boost
Here are three of the recipes Danielle shared:
Very Verde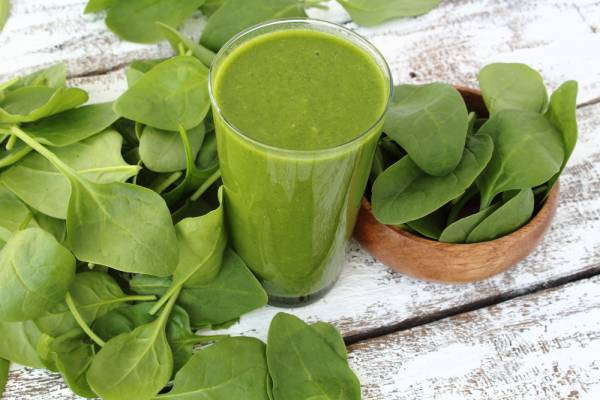 Ingredients:
1 serving hemp protein (usually 2-4 Tbsp.)
1 cup soy milk
1 cup spinach
1 cup pineapple
1 Tablespoon flax seeds
Directions:
Put all ingredients into a blender, add up to one cup of ice (if desired), blend, and enjoy!
Tropical Paradise
Ingredients
½ cup tofu
1 cup orange juice
¾ cup kale
1 banana
1 cup pineapple
Directions
Put all ingredients into a blender, add up to one cup of ice (if desired), blend, and enjoy!
Peanut Butter Rapture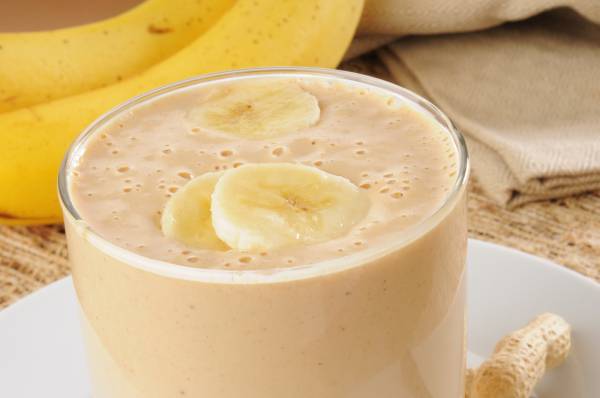 Ingredients:
1 serving whey protein (usually 2-4 Tbsp.)
1 cup almond milk
1 teaspoon chlorella
1 banana
1 Tablespoon peanut butter
Optional: add 1 Tbsp. cocoa powder for an extra antioxidant boost and delicious flavor twist
Directions
Put all ingredients into a blender, add up to one cup of ice (if desired), blend, and enjoy!
Click to Page 3 for a Sugar- and Dairy-Free Keto Smoothie Recipe
Chocolate Coconut Delight
If you're searching for a smoothie that fits into a ketogenic diet but isn't loaded with artificial ingredients, you've come to the right place. PaleoBOSS Lady, V Capaldi, provided two recipe ideas in her article, 2 Sugar- and Dairy-Free Ketogenic Smoothie Recipes, including the following creation especially for the chocolate lovers out there: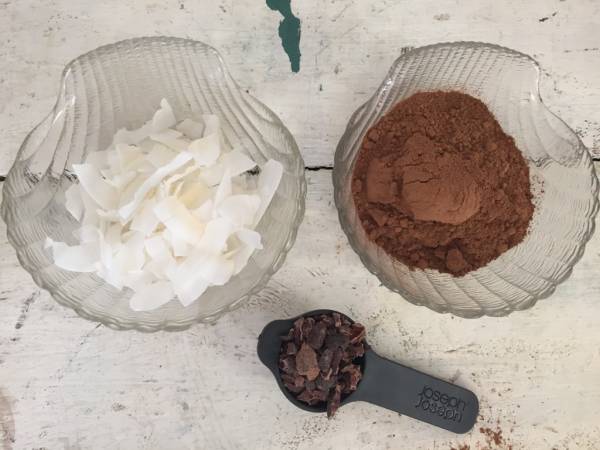 Ingredients:
1 can of full fat coconut milk
¼ cup of cacao powder and nibs
1 ripe avocado
½ cup of shredded unsweetened coconut
¼ teaspoon turmeric
Filtered water and a few ice cubes
Method:
Add all ingredients to your blender of choice except the water and ice.
Add the water and ice needed to meet top fill line and blend to desired consistency.
For increased nutrient boost, add 1 cup of greens and decrease avocado by half.
Click to Page 4 for a Plant-Based, High-Protein Smoothie Recipe
The Ultimate Smoothie
This plant-based smoothie recipe from coach Jeff Taraday's article, The Only Smoothie Recipe You'll Ever Need provides "a full spectrum of macronutrients and a load of micronutrients to help fuel your day and recover from workouts." Taraday added his recommendations for add-ins so you don't get bored with the basics.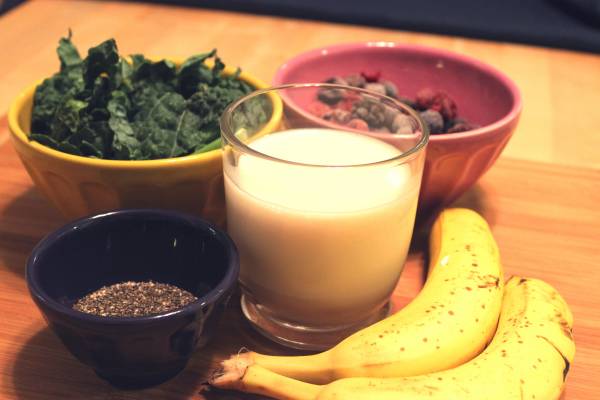 Ingredients:
16 oz almond milk (or coconut water or water)
1-2 handfuls greens (spinach, kale, chard, collards)
2 bananas (preferably frozen – just peel a bunch of bananas, put them in a Ziploc, and freeze overnight)
2 cups frozen berries (blueberries, strawberries, raspberries, blackberries, or a blend)
2 Tablespoons chia seeds (or flax seeds)
Optional add-ons:
Plant-based protein powder (both chocolate and vanilla flavors work well)
Supergreens like chlorella, spirulina, etc.
Beets (raw)
Dates (for sweetness)
Frozen broccoli
Maca powder
Method:
If you have a high-speed blender like a Vitamix, combine all ingredients together and blend on high. If you have a less powerful blender, you might need to put ingredients in one at a time (liquid first) and blend each until smooth.
If you need more muscle-building calories after a workout, add some protein powder. If you're looking to pack as many micronutrients as possible into your smoothie, incorporate any of the other optional add-ons.
Share your favorite smoothie recipes in the comments below!
You'll Also Enjoy:
New on Breaking Muscle Today
Photos 1-3 courtesy of Shutterstock.