The triathlon is a relatively young event in sports years, but that doesn't make it any less popular. Triathletes need to know how to train for all three components of the race, which can be trickier than it sounds. Here are 10 articles from triathletes and Ironman competitors to help you become a better runner, cyclist, swimmer, and overall endurance athlete.
Easy Endurance: Using the Magic 180 Rule (Andrew Read)
Training aerobically based on heart rate might be old school, but so many people have done it for a reason – it works. Let me explain why your aerobic system is so important and how to train it.
Performing Interval Run Workouts: A Step By Step Guide (Lucy Smith)
Lucy Smith, 19-time Canadian Champion and 2-time World Championship Silver Medalist, takes us step-by-step through how to have a successful speed training workout and improve our running.
5 CrossFit Exercises That Make You a Better Swimmer (Hannah Caldas)
As a CrossFitter and competitive swimmer, I have seen directly how CrossFit made me a better athlete and upped my swimming game. Here are my five favorite exercise to improve your swimming.
Athlete Journal: Andrew Read, Entry 8 – Hypoxic Sets and the 180 Rule (Andrew Read)
This week Andrew looks closer at his swim training and makes some adjustments to his breathing that have a major impact on his aerobic training and aerobic capacity.
What is a "Brick" Workout And Why Do Triathletes Do Them? (Jennifer Bayliss)
Do you know what a "brick" workout is? Even if you're not a triathlete bricking your workouts could have benefits to your health and performance. Learn what it is and how to do it.
The What the Hell Effect: How I Trained in 3 Months for a 7 Day, 1000km Ride (Andrew Read)
After not cycling in 4 years, I decided to sign up for a 1,000km ride with only 3 months to train. I made some mistakes and learned a lot. There were good days and bad. But overall, it was amazing.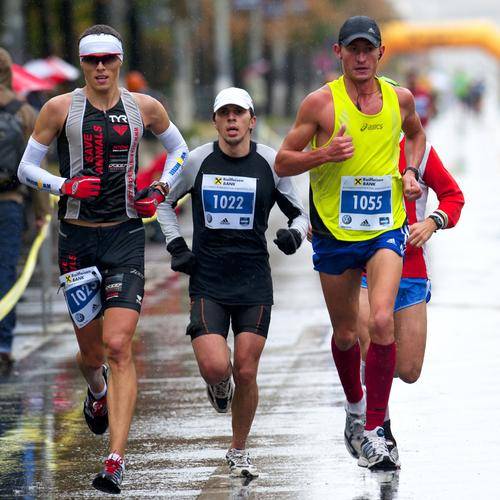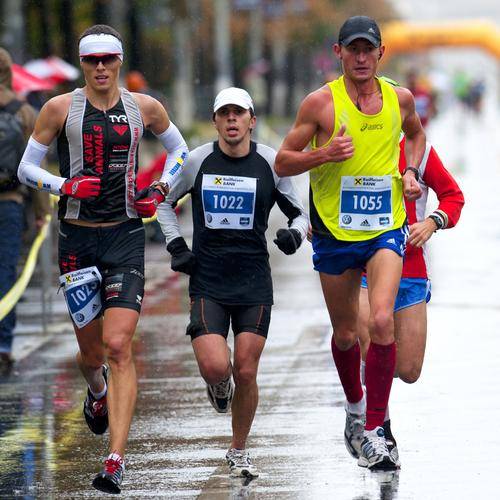 Size Doesn't Matter – But Your Technique Does (For Running, That Is!) (Stephanie Case)
The size of your glutes doesn't matter, but your running technique sure does. Experienced ultrarunner Stephanie Case gives her top five tips on how to run better, further, and faster.
What the Fartlek?! (Jil Kerkman)
While it may sound like joke fodder for fifth graders, this type of workout can help runners, from beginners to seasoned vets, hit the ground running to better fitness or a faster PR.
How to Build Strength to Improve Running Efficiency (Brendan Brazier)
Clearly marathon running is an endurance event, not a strength sport. For a marathoner, what advantage is it to be able to lift more weight? As it turns out, it can actually be a significant benefit.
Hill Sprints: How to Build Muscle and Burn Fat (Curt Pedersen)
Forget doing your cardio on a Stairmaster or treadmill. If you want to get into shape fast, burn fat, and build muscle hill sprints are the way to go. Read how to safely get started.