Bubble athletes, say goodbye to your regionals dreams. There's a new bubble, and it just moved 28 spots up the leaderboard.
In a continuing effort to find the "Fittest on Earth," CrossFit has implemented some major changes in its CrossFit Games qualifying rounds, from the online Open through Regionals and onto the Games. We'll break down the good, the bad, and the interesting here.
The Open – Individuals and Teams
In 2013, the top 120 individual athletes (sixty male, sixty female) and thirty teams from the Open leaderboard were invited to regionals. If you were 58th on the leaderboard and all you wanted was to participate in Regionals, with no Games aspirations, your dreams came true that year. In 2014, the number of individual athletes was whittled down to 48. The bubble moved twelve spots up.
RELATED: The CrossFit Games Open: Let Go of the Leaderboard 
"[M]any athletes whose aspirations were just to go to Regionals have been effectively eviscerated."
Now, the new Super Regions have resulted in a major shift in the periphery of qualifying athletes and teams, which means many athletes whose aspirations were just to go to Regionals have been effectively eviscerated.
The 2015 CrossFit Open, for the purposes of individual and teams, remains essentially the same. The existing regions will remain intact. Since I live in Ohio, I will be in the Central East region. My regional leaderboard will show as Central East, and I will rank myself against other Central East athletes.
RELATED: The CrossFit Games Open Is Broken
What This Means to You
Only the top twenty male athletes, top twenty female athletes, and top fifteen teams from the Central East will move on to Regionals.
This means if you're perennially in the bottom half of your regional qualifying rounds, you're not going to regionals this year. Think about it: In 2013, sixty men from the Central East went to Central East Regionals. In 2015, it will be twenty.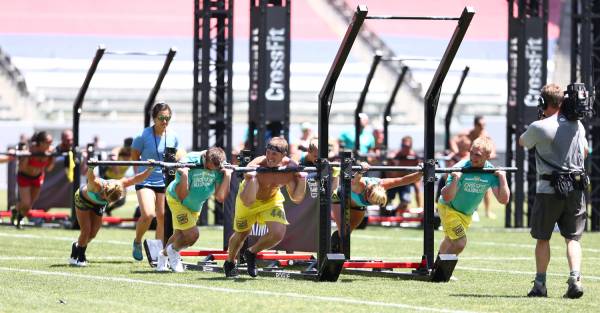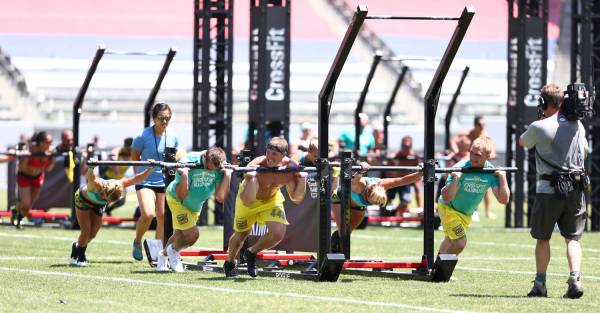 The implications here are significant. First, many of those bubble athletes will abandon their individual aspirations and go team. Last year, once athletes "declared" as individual competitors, the team leaderboard shifted and some teams that had missed the cut-off ended up bumping into the top thirty. This year, there will be much less of that because many teams will retain their stronger, once-individual athletes. The ramification for the teams is that it will be much harder for any given team to move on.
"The team side of the Games has always been peppered with questionable practices, but this new setup will make it much worse."
Moreover, with only fifteen spots available from each region for a team to move on, I believe we will see much more aggressive dream-teaming – that is, recruiting and assembling of teams in a given geographic area. This has always gone on, but now that the competition for those fifteen spots has become much more fierce, the stitching together of teams from highly stretched fabric will be significant.
RELATED: I Have a Dream (Team): When Winning Is All That Matters
The team side of the Games has always been peppered with questionable practices, but this new setup will make it much worse. As I have stated in the past, I have much respect for CrossFit boxes whose teams are grown organically from within – teams like Diablo CrossFit, SPC CrossFit, and CrossFit Katy. But for every Diablo, there is a box that has culled team members whose connection to the box is dubious. We will see that practice get much worse now.
Regionals – The Funnel Gets Smaller
Once the Open is over, twenty athletes and fifteen teams from each of the original regions will advance to an actual regional event, now colloquially called "Super Regionals." For those who qualify in the Central East, you will move on to the new Central Regional, which includes the combined Central East and North Central regions. Rather than taking the top three from each region as in the past, each Super Region podium will reward five spots with a ticket to the CrossFit Games.
RELATED: 6 Athlete Perspectives on the CrossFit Games
Imagine then, what would have happened last year: Rich Froning, Scott Panchik, and Will Moorad from Central East would have battled it out for one of five spots against Kyle Kasperbauer, Jacob Hepner, and Alex Netty. Sorry Will, you're not going to the Games.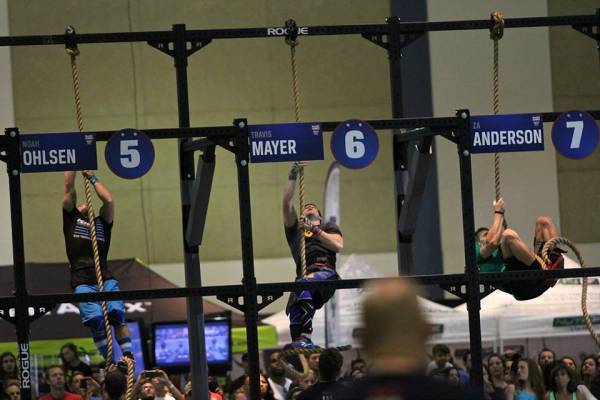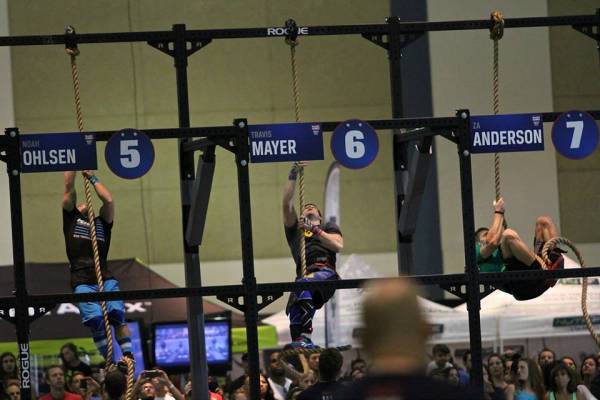 What This Means to You
In theory, you would think this means that now that the competition has gotten even tougher, that truly only the best will make it through the funnel. But this depends largely on a number of other variables, most notably, the tests themselves. Redistricting the Regionals actually means little for those whom will ultimately get to the Games. It would have been much more meaningful if still only three went from each region. As I stated, only the bubble crowd has been impacted here.
"Redistricting the Regionals actually means little for those whom will ultimately get to the Games."
But again, tests, judging consistency, and scoring are still the key factors that determine whether the fittest make it out of Regionals and to the Games. But bottom line, 2015 spells the death knell of the recreational competitive CrossFitter and the arrival of the full-time professional CrossFit athlete. The line between sport and fitness program has become even more defined.
Scaled Division
You may not recall, but this is not the first time a scaled division has been implemented. In 2011 when the online Open first began, when you completed a workout, you had an option to check "RX" or "Scaled" as you entered your score.
The difference is that this year, there will be actual movement standards required in order to meet the official scaled version and to enter a score. And once you go scaled, you're out of the running.
RELATED: The Rx Factor: 3 Reasons Why You Must Scale Your WODs 
Master's athletes, take note: If you want to have a shot at the top 200 Master's Qualifier, you can't do even just one scaled rep. A "1" on an RXd workout will be scored higher than all scaled workouts. If you want to move on, go RX.
What This Means to You
What this could mean is that with a scaled division the programmers will be free to put some of the more difficult movements at the beginning of a workout rather than the end. Things like muscle ups, bar muscle ups, and handstand pushups. I am not hopeful that this will happen, but I hope they surprise me, as I have been advocating for a "five muscle up buy-in" for every workout since 2012.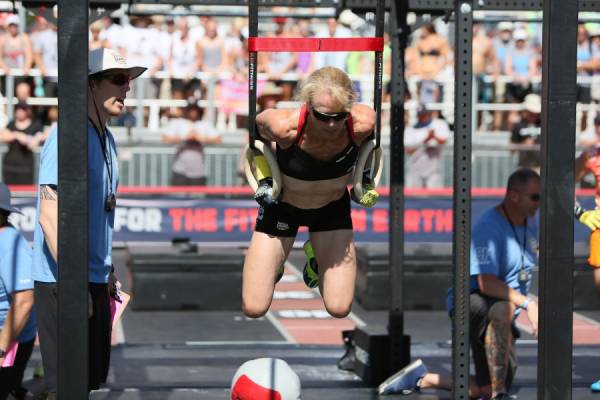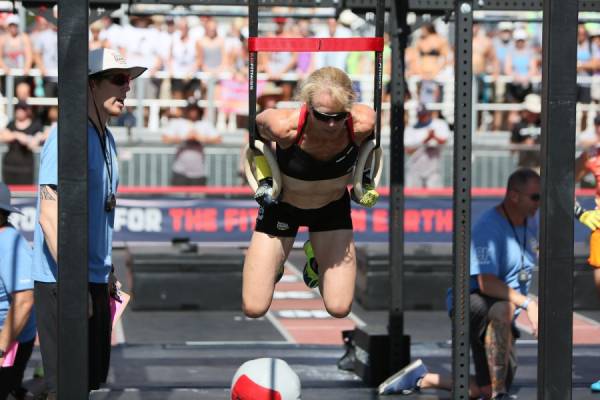 Teen Division
A great step forward for teens who want to compete and see how they stack up against their peers. This is apparently for the Open only. Teens will not advance to anything past the Open. Nonetheless, it's a great opportunity for some up-and-coming teen athletes (age fourteen to seventeen) to see where they stand.
RELATED: Our First Experience With the Teen Gauntlet CrossFit Competition
State and Country Champs
No one cares. No one is gunning for this. It's like Miss Congeniality – a nice title and all, but that's not why we compete. No one remembers the 1998 Irving G. Thalberg Memorial Award. It's a consolation prize, not a real Oscar.
Let the Games begin. (And the dream teaming.)
Photos 1 & 3 courtesy of Jorge Huerta Photography.
Photos 2 & 4 courtesy of CrossFit, Inc.