Nothing captures the spirit of a sport like a good photograph. There is a lot of sports and action photography out there, and we periodically highlight photographers whose work stands out. Read on to learn a bit about the artist behind the lens and see some stunning photography.
Featured Photographer: Michael Brian – CrossFit, Kids, and Dogs
Michael Brian captures intensity, family, and community in his photos – all in the context of fitness and athletics. Learn more about Michael and see his gallery of amazing photos.
Featured Photographer: Tim Banfield – Climbers and CrossFit
Tim Banfield started out as a rockclimber and CrossFitter; now he has become a professional photographer specializing in those subjects. Check out this gallery of his amazing pictures.
Featured Photographer: David Brown – BJJ and Skateboarding
David Brown loves the capturing the individualism and expression of Brazilian jiu jitsu and skateboarding with his camera. Here are some of his favorite (and completely beautiful) images.
Featured Photographer: Savannah Wishart – CrossFit, Food, and Yoga
As a photographer, Savannah loves capturing the Zen of yoga, the pain of CrossFit, and the beauty of food. Through her profession she dreams of changing lives by sharing images of a healthy lifestyle.
Featured Photographer: Miguel Tapia – The Tebow Factor
Photographer Miguel Tapia was inspired by Tim Tebow to put this collection together. You know prayer is sometimes useful in a workout, but have you ever struck any of these poses?
Featured Photographer: Cheryl Boatman – CrossFit 
She may have started out a real estate agent, but these days Cheryl Boatman travels the world photographing CrossFit athletes. Someday she hopes to shoot the NFL and MLB, too.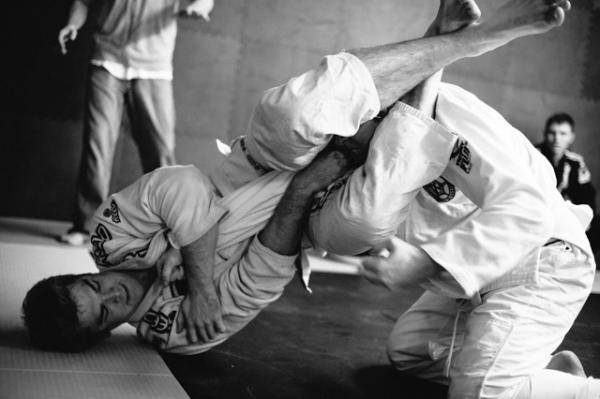 Featured Photographer: Neville Palmer – Cowboys and Fighters
Early on in life Neville Palmer came in to possession of both a barbell set and a camera. Today he considers himself a "fairly fit photographer" and is sharing his amazing photos with us.
Featured Photographer: Mary Siani – Dogs and CrossFit
Mary Siani specializes in sports photography…and dog photography. What do these have in common? Emotions and stories, said Mary. Look at her amazing photographs and you won't doubt her.