We receive free products and receive commissions through our links. See
disclosures page
.
In the past six years of training Brazilian jiu jitsu, I've tried 26 gis from fifteen different companies. Here they are, listed by manufacturer and including the model name and size that I tested.
Atama – Black Single Weave (A1), women's gold weave (F2)
CTRL Industries – Son of El (Petite)
Eminence Kimonos  – The Jester women's gi (F0)
Fenom – Crystal weave women's gi (A0), crystal weave kid's gi (K3), white pearl weave (A0), navy pearl weave (A0), Hannette Staack Signature gi (A0)
Fuji – Women's Sekai (W0)
Fushida – White CompLS (F1)
Grips Athletics – Amazona women's gi (F1)
Inverted Gear – White Panda kids M3 (A00 prototype)
Jiu Jitsu Pro Gear – Black Ripstop (A0), Navy Ripstop (A0)
Killer Bee Gi – Kid's gi (K3), Women's gi (F0), Women's Custom Gi (F0)x2
Koral – Light (A0)
OSS – Kid's gi prototype (K4), Original Adult gi (A0)
Redstar – Márcio "Pé de Pano" Cruz Signature Limited Edition Grey Stamp (A00)
Submission FC – Women's Hemp Ecstasy (F1)
Tatami – Ladies Phoenix (F2), Ladies Zero G v2 (F2)
Sally's Five Favorite Gis
I am frequently asked which gi I would recommend, so I'm going to share my top five picks with you, plus one honourable mention. Also, I find the best places to order gis are Fighter's Market in Canada and Rollmore in the United States, but if you're looking to accumulate gear and you're open to a variety of brands, keep your eye on BJJHQ for daily deals for gi and no gi!
1. Killer Bee Kimonos Custom Gi $160.00
The reason this gi is number one is because I was able to customize my measurements, the color, weave, embroidery, and contrast stitching, as well as mix and match top and bottom sizes. It looks exactly the way I wanted it to look. I've had a number of Killer Bee gis over the years and the quality has been consistently top notch. The only issue I've had with the custom gi is that the pants are a little baggy, but otherwise the gi fits perfectly.
I'm sponsored by Killer Bee Kimonos, so I may appear to be biased. Or am I just really lucky to be sponsored by my favorite gi brand? Maybe both, but Killer Bee has been getting consistently good reviews throughout the BJJ community. Meerkatsu has written about the ordering process and the finished product so check out those posts to learn more.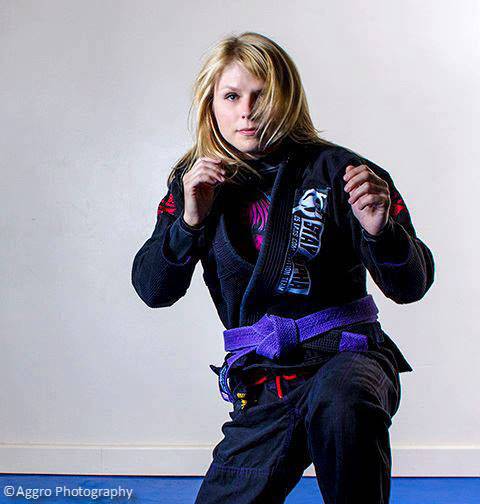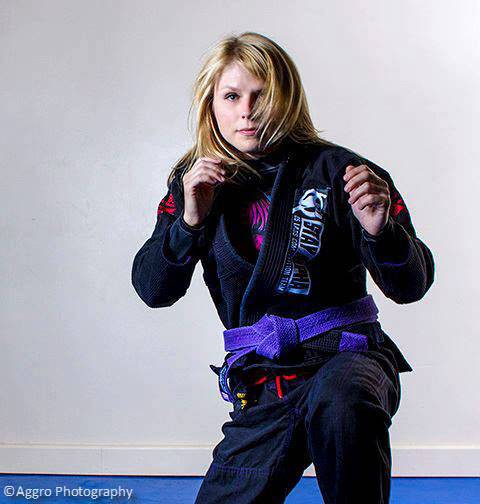 2. CTRL Industries The Son of El $169.00 (sold out)
I've always loved the look of CTRL Industries gis, but I hesitated a lot before buying one because I was nervous it wouldn't fit. The gis are somewhat pricey and after wasting so much money in the past, I wanted to be sure. I contacted the company to ask advice and they suggested I order size petite based on how the gi fit other women. When the gi arrived, I was not only impressed by how well it fit, but by the quality and design, as well.
I ordered The Son of El, which is a Superman-themed gi. It is blue with red piping and contrast stitching. The shoulders are lined with outer space-themed fabric which eliminates chafing, the knees are lined with pearl weave fabric, and the patching and embroidery brings everything together to make a perfectly designed gi. Most gis are not worth $169.00 but this one is.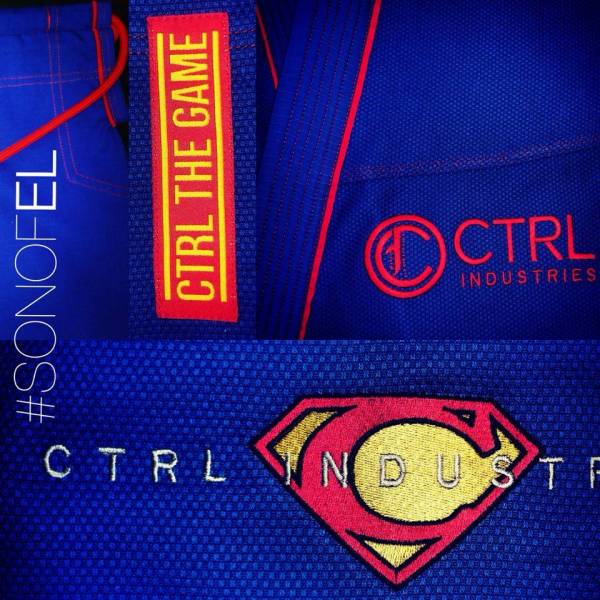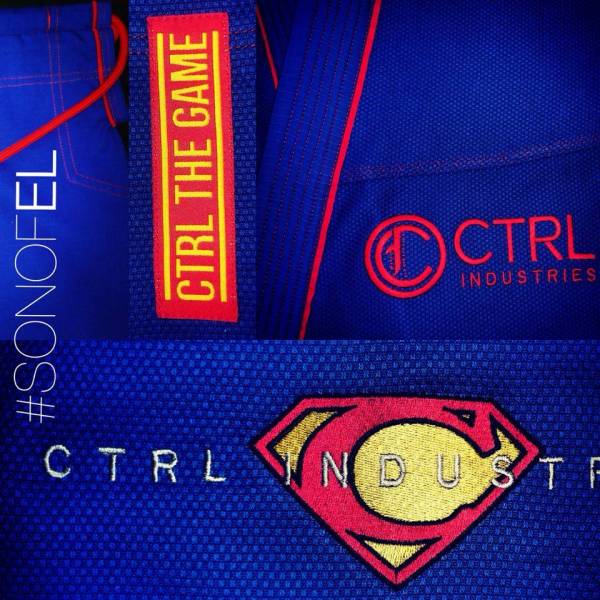 3. Fenom Kimonos Navy Pearl Weave $90.00
Fenom gis have really improved over the past five years. Not only did the navy pearl weave gi fit perfectly, but it's a really great quality gi with rock-solid construction. I wear my Fenom gis at least once a week and the only reason it's not higher on the list is because I'm not a huge fan of the logo and it doesn't have some of the additional options the Killer Bee and CTRL Industries gi have. Then again, it's almost half the price. I highly recommend this gi anytime I'm asked what kind of gi someone should buy. The pants come in athletic and curvy fit, as well.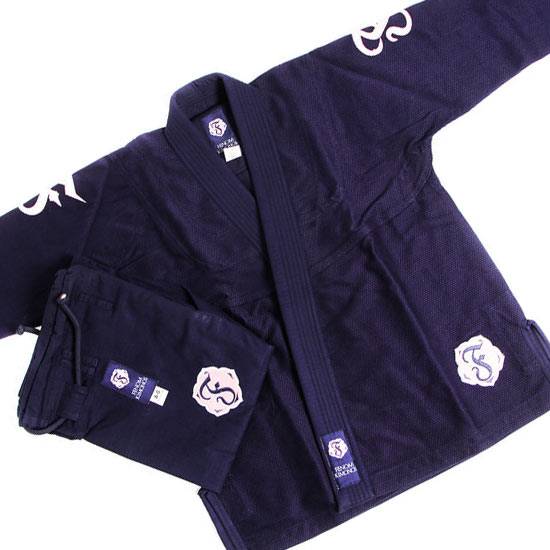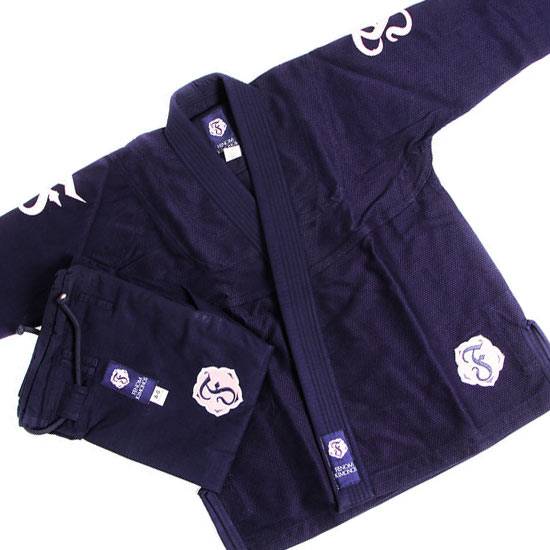 4. Grips Athletics Amazona $178.99
This gi would be much higher on my list if it were blue. I know that's silly, but I'm not a fan of white gis because they don't age well. Still, the Amazona is an amazing, high-quality gi with features I didn't even know I wanted until I wore it, including CoolMax shoulder and knee lining. This gi fits perfectly, the material is extremely comfortable and soft against my skin, and it's a pleasure to roll in. The reason it's not number one is because the pants are thinner than most and because they're white, they become transparent when wet. I bought the men's version of this gi as a gift this past Christmas because I was so impressed when I reviewed the Amazona. The recipient loaned it to a friend, and that friend bought one, too. This gi is a slim fit so if you've got wide hips or a large chest, it may not be your best option.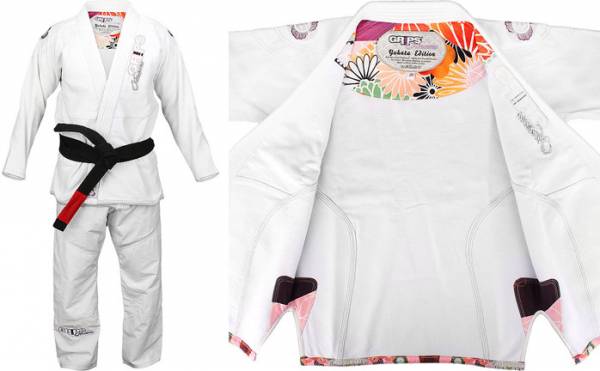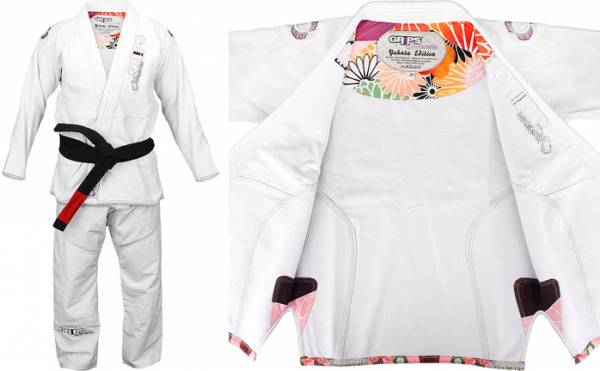 5. Fushida Comp LS $149.95
Fushida gis are built to last and designed to fit in anywhere. I've included this gi on my list because it is absolutely beautiful. The design is so clean and fresh, I think of it as my "dress up" gi and before I became a sponsored athlete of Killer Bee Kimonos, I would wear it on special occasions, such as for tournaments or photos. I never wanted to get it dirty by actually rolling in it regularly. Why isn't it higher on my list? Because it's white (but it comes in black) and the pants are too baggy and heavy for my taste. I'm not a fan of drill cotton so most times I'll wear the jacket, which fits perfectly, with another pair of pants, most time my Inverted Gear pants.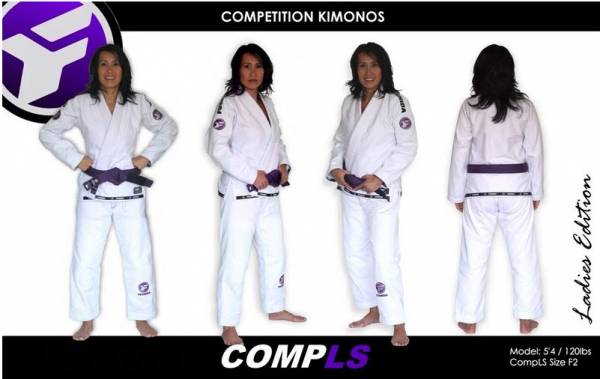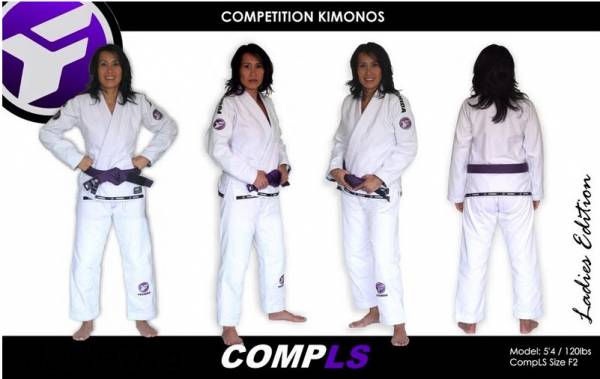 Honorable Mention
Another gi I recommend a lot because I love the look of it is the Inverted Gear Blue Panda. Inverted Gear makes high-quality gis with an adorable design and they're available in sizes to fit every body type. Except mine! I reviewed a White Panda A00 prototype, but I haven't seen the size become available in blue since my review.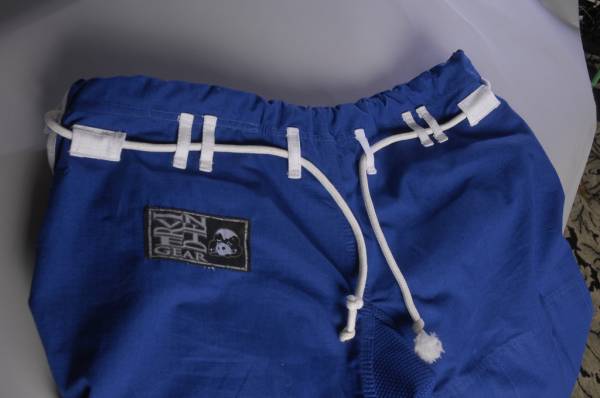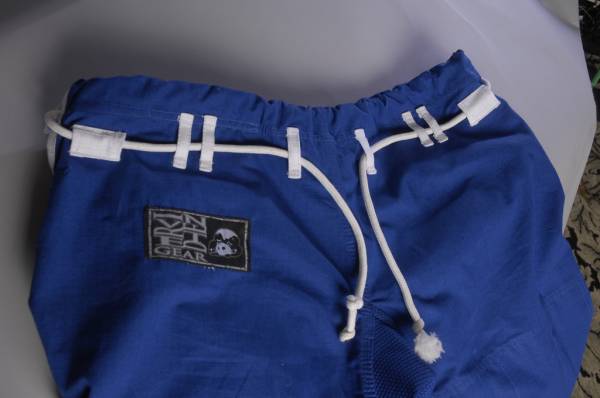 I don't need another gi, but for the sake of research, I have a few gis on my list that I would like to try. If you've tried the G1131 2014 Gameness Violet Female Feather Gi, Kingz 450 Comp V2 women's gi, Grab & Pull kimono, Atama Mundial 9 women's gi, Shoyoroll Standard, or any other brand, let me know how you liked it in the comments below.
Alternatively, cast your vote for the one you'd like to see reviewed next! And if you're a gi retailer and would like to have your gi reviewed on Breaking Muscle, contact me on Facebook.
Photo 1 courtesy of David Brown Photography.
Photo 2 courtesy of Aggro Photography.
Photo 3 courtesy of CTRL Industries.
Photo 4 courtesy of Fenom Kimonos.
Photo 5 courtesy of Grips Athletics
Photo 6 courtesy of Fushida.
Photo 7 courtesy of Inverted Gear.