It can be informative to read a review of a model of weightlifting shoe. But it would be more informative to learn how multiple models stack up against each other, right?
RELATED: Getting the Most Out of Assistive Gear: A Motor Patterning Perspective 
Today we're going to look at five of the most popular brands among Olympic weightlifters and rank them in five categories so you can choose the shoe that's best for you.
Inov8 Fastlift
The Five Weightlifting Shoe Contenders
The Methodology for Testing
Eight testers were chosen (a mix of males and females) to create a good representation of advanced- and medium-level Olympic lifters. Not all shoes were ranked by all lifters as we were limited in sizes.
We ranked the shoes on a five-point scale with lower numbers indicating a better score on that particular category. Meaning, a score of one is actually the highest score.
We then tallied the scores in each of the following categories: 
Utility (comfort and usefulness while lifting)
General comfort (needed to be a separate category for reasons I will explain later)
Quality
Value
Appearance (weighted lower in calculating the overall score)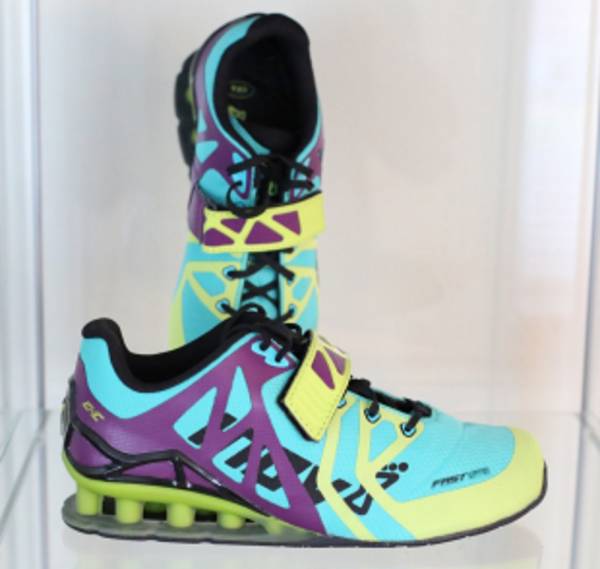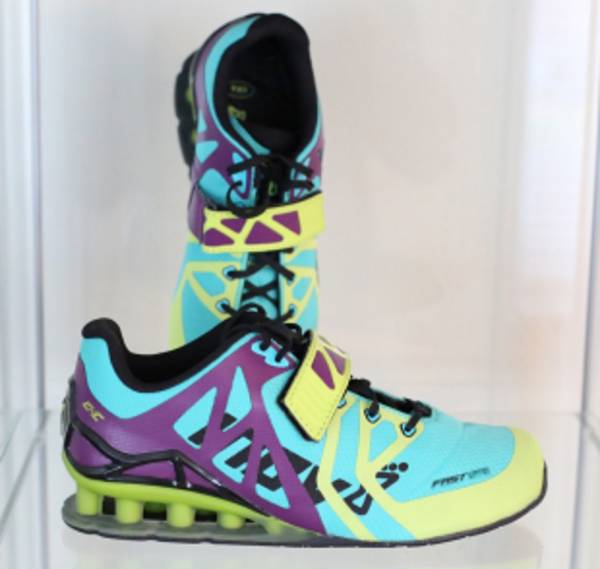 Inov8 Fastlift
The Disclaimers
There were many shoes that we could have used in these tests, and we tried to acquire as many as possible. We had to leave some out of the review, such as the Nike Romaleos 2. Those seem to be discontinued and we could not get the newest version. But Chet Morjaria calls these the gold standard and the one person who rated them rated them almost exactly as the Adidas.
We also did not test old versions of shoes (e.g., the original Reebok CrossFit lifters), as we wanted to tailor the review to someone who needs to purchase Olympic lifting shoes today.
RELATED: Why You Need a Pair, What to Look For, and When to Wear Them
Most of the shoes we tested were also available in men's and women's sizes, but if not those vendors typically have a wider range of sizes to fit everyone.
Our comparison focused on the use of these shoes for the Olympic movements (i.e., snatch and clean and jerk). Although, we threw in a bonus category to see which one won the multipurpose category.
The Shoes and Their Features
inov-8 released the 335s a year or so ago and have added many colors since our earlier review. They have also just released the 370 with a "BOA" dial, which uses wires instead of laces to tighten the shoe. It provides a snug and quick way to tighten the shoe.
Risto Olimpico
Risto is a unique company with founders who have been very active in the sport of Olympic lifting. The shoes are handmade and come in a variety of colors (and even custom colors). Dmitry Klokov has been involved in helping them test their shoes as well.
Risto also has a less expensive model – the Tiburon – that they recently introduced for around $100. We had only one pair of this type of shoe, so we couldn't fully test them. However, the people who tested the less expensive version seemed to give similar (but slightly less) ratings as they did to the Olimpicos.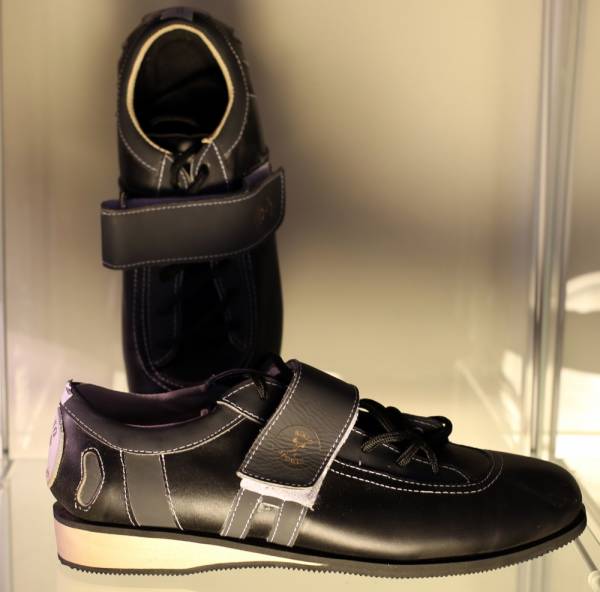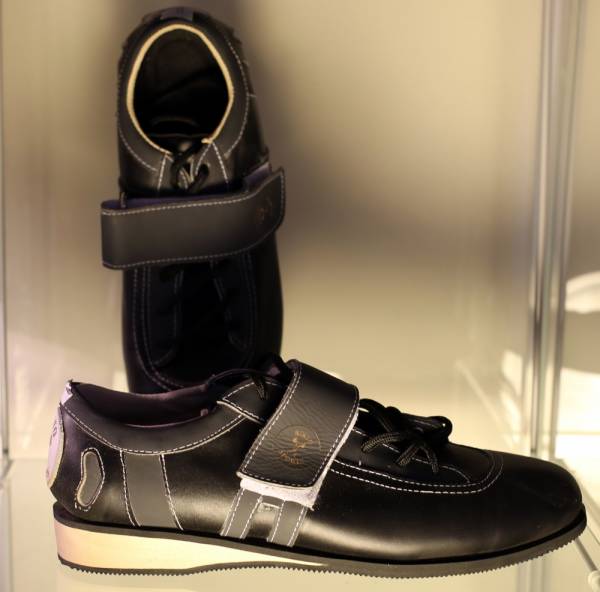 Risto Tiburon
Reebok is known in the CrossFit world for their shoes. But they have been working to improve their Olympic lifting shoes. 
If you watch the Olympics, you will often see these shoes. They have been the standard for quite some time.
These shoes often get good press because they are quite a bit less expensive than the others and are viewed as good shoes.
Now, here's how the shoes performed in our five categories, followed by how they came out in the rankings overall.
Utility: How Good Are They During Lifts
The Adidas and Risto shoes came out best in this category. People reported feeling very comfortable having heavy weight overhead while wearing these shoes. They both offer a nice snug fit that keeps you connected to the ground. Both have good traction for jerks. The inov-8s and VS Athletics were not far behind in this category.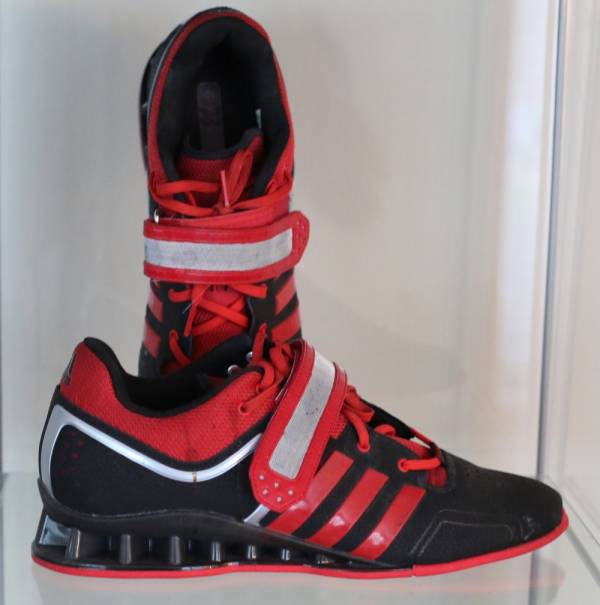 Adidas AdiPower
General Comfort
I didn't plan to have this category, but it came up during testing. Some shoes work well for lifting, but do not feel good for anything else. The Reebok CrossFit Lifters 2 fall into this category. One tester actually mentioned he could not wait to get these shoes off.
The Adidas were also quite tight (great for lifts), and while testing these, I planned out my lifts so I would not have to walk across the gym to get weights. On the contrary, the inov-8s and Ristos were very comfortable and rated highly in this category. 
Quality
All of the shoes seemed to rate highly on quality, with the Ristos coming out slightly ahead. The Adidas shoes lost a few points as the left shoe seemed to be tight for a few people. The Reeboks rated slightly worse as someone mentioned that the lining seemed to be coming apart slightly.
Value
If value is important, then the VS Athletics shoes are the winner. They are currently around $85.00. The Risto shoes fall into the middle area running $139.
The inov-8 335s have a bigger price range depending on size and color. I found a men's size eleven for $89.99 in a somewhat funky lime, black, and red color (retail is right around $149).
Appearance
Most of the testing categories did not result in a lot of variability in the scoring. However, appearance showed a great deal of variability. Some people like the traditional (more solid) Adidas or Risto colors. Others liked the many color choices from inov-8. Most people did not like the "bland" VS Athletics.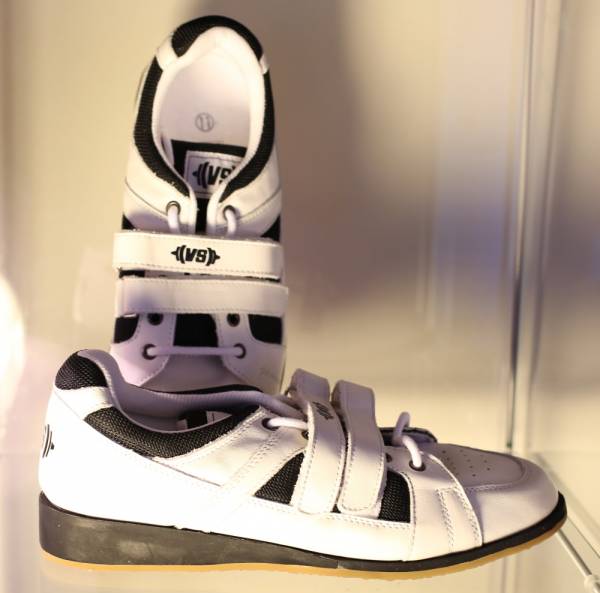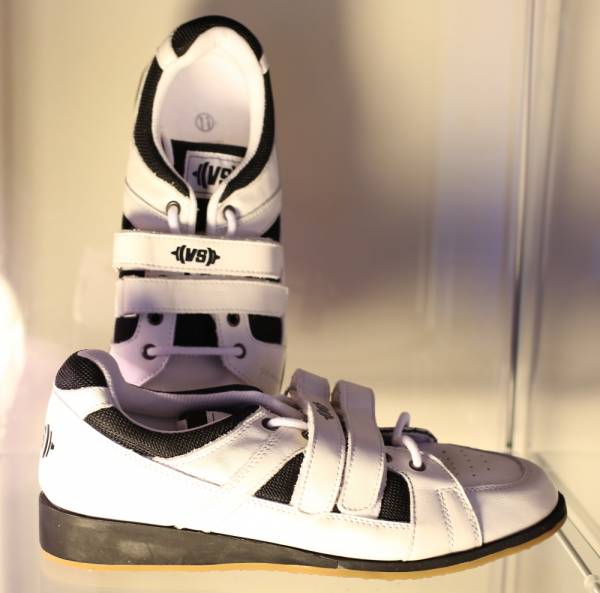 VS Athletics
Bonus Rating
Since many people use Olympic lifting shoes in CrossFit-style workouts, we also asked our testers to rate how well these shoes might cross over to other events such as jumping rope and box jumps.
The inov-8s were the highest rated in this category as they were comfortable and the lightest of the shoes. They also had a bit bigger toe box that allowed for jumping rope.
The Reebok shoes, which are built for being used in a variety of situations faired okay, but again the tightness of the shoe got in the way (the previous version had a bigger toe box and many people indicated they liked that older version for CrossFit style workouts).
The Results
First Place
Product: Risto Olimpico
Summary: A great all-around shoe in utility, quality, and appearance.
Pros: People did not really think about their shoes while lifting when they wore the Ristos. Probably the best compliment I have heard.
Cons: For some, the look of the wood platform was not as nice as the Adidas molded plastic.
Price: $139.00 at Risto Sports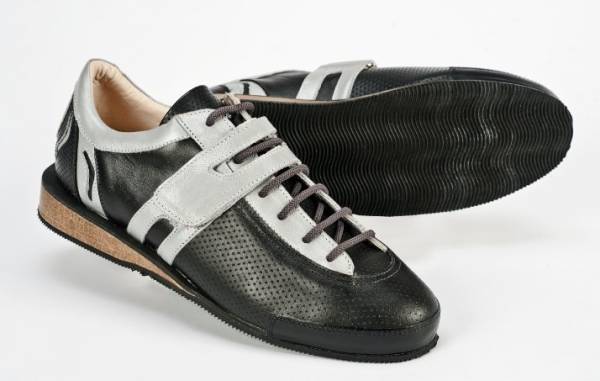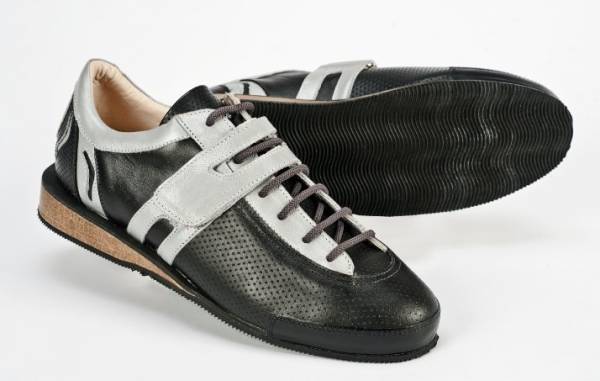 Risto Olimpico
Second Place
Product: Adidas adiPower
Summary: A very close second place that only lost out because some said it was uncomfortable while standing around or walking.
Pros: Nice looking shoe that makes a person look like he or she is ready for the Olympics.
Cons: Left shoe was too tight for some testers (it may have just been one bad shoe, as the pair of female shoes did not have that problem). Expensive.
Price: $200.00 at Adidas.com
Third Place
Product: inov-8 335 and 370 
Summary: A very nice shoe that was quite comfortable.
Pros: Nice looking, great for CrossFit gyms, good value.
Cons: Not many were noted as it was close to the two leaders in almost every category.
Price: $89.99 to $200 depending on color and model (and with or without BOA laces)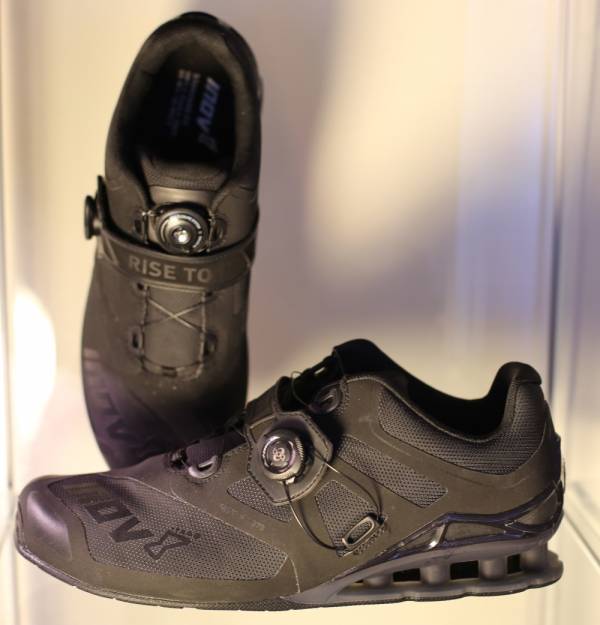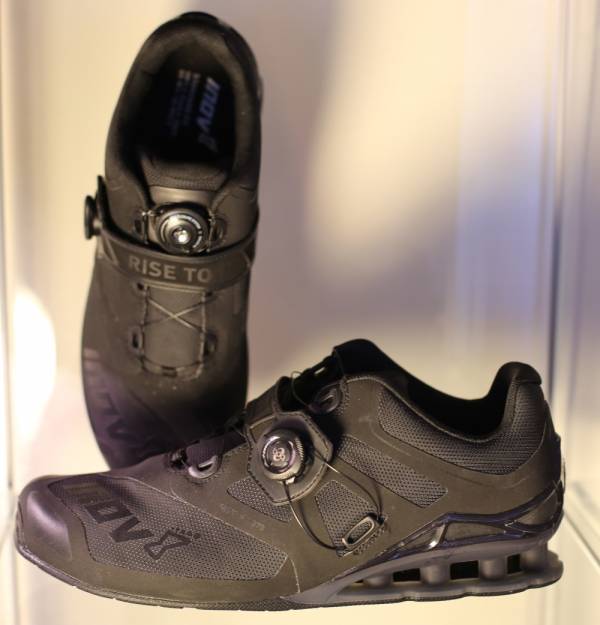 Inov8 Fastlift
Fourth Place
Product: VS Athletics 
Summary: A good lifting shoe with great value.
Pros: Overall, a decent lifting shoe.
Cons: Heavy and not very attractive.
Price: $85.00 at VS Athletics
Fifth Place
Product: Reebok CrossFit Lifter Plus 2.0
Summary: I had higher expectations for this shoe. It seemed to be a bit uncomfortable and the higher price knocked it down in the standings. Still a good shoe with good utility.
Pros: A good lifting shoe.
Cons: Uncomfortable. The original version seemed to be better received by the testers.
Price: $175.00 at Reebok