We receive free products and receive commissions through our links. See
disclosures page
.
Supplementation doesn't have to be complicated. If you're looking for high-quality, effective supplements to provide fuel for your workout and everyday life, check out these ten products that our very own writers have put to the test. The list includes everything from fish oil, to magnesium, to specialized protein powders and multivitamins.
Product Review: Barlean's Fresh Catch Signature Fish Oil (Becca Borawski)
Fish oil is all the rage these days as a supplement. As a coach, it is one of the few supplements I recommend for all my students, and Barlean's makes a great product.
Product Review: ProAnox Antioxidant Supplements (Logan Gelbrich)
ProAnox is a natural product that uses multiple angles to help you recover from soreness and muscle damage while stimulating new mitochondria, which helps grow muscle endurance.
Product Review: Perfect Blocks (Logan Gelbrich)
Perfect Blocks is the perfect supplement for the hard core follower of the Zone Diet. Each scoop equals exactly one block of protein, carbohydrates, and fat.
Product Review: About Time Whey Protein (Logan Gelbrich)
If you are looking for a whey protein powder without any chemical ingredients or artificial sweeteners, About Time is a great-tasting option.
Product Review: Vega Sport Performance System (Logan Gelbrich)
The Vega Sport Performance System is a vegan supplement product line developed by super athlete, Brendan Brazier, to support people committed to a whole food plant-based diet.
Product Review: Natural Calm – Magnesium Supplement (Becca Borawski)
One of the essential daily supplements you need is magnesium. But what's the best way to take it? Natural Calm offers a simple and tasty solution.
Product Review: WODPak Supplements (Logan Gelbrich)
WODPak came about when the owner realized he was spending $120 per month on supplements he felt were essential to his lifestyle. He quickly found there had to be a better way, and he was right.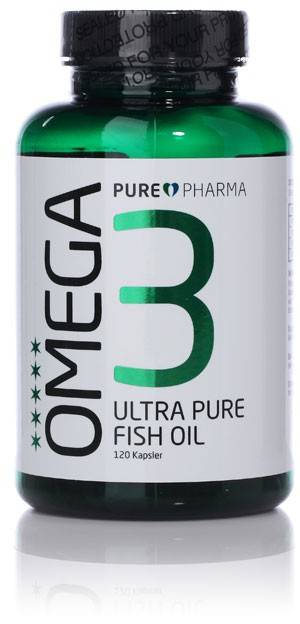 Product Review: Techline's ProVision 6 Protein Powder Blend (Becca Borawski)
Elite Athlete has been in the sports nutrition business for 27 years and was founded by three athletes. Their protein powder, ProVision 6, is their number one selling product.
Product Review: Pure Pharma Fish Oil (Traver H. Boehm)
Everybody knows to take their fish oil at this point. But WHICH fish oil is the best? Read our review of one of the newest to hit the fish oil market – Pure Pharma Omega 3.
Product Review: APS Recovery (Logan Gelbrich)
With all the talk about post workout nutrition we decided to review some products on the market. Find out why APS Recovery is one of the better options out there.