Do you play "normal" sports like football and soccer or enjoy more eclectic activities like caving and chess boxing? You'll probably find something that relates to your athletic pursuits in this list of 14 sports we've covered. Don't see your game on the list? Let us know what we missed and what you'd like to see in the comments box below!
Caving: My Worst Nightmare Turned Into a Sport (Valerie Worthington)
As someone who fears the dark and enclosed spaces, caving sounds like my own personal ninth circle of hell. But so does BJJ to some folks. So what is the allure of caving, and why do people do it?
Taking Up Tennis in My 40s: My New Sport (Danette "Dizzle" Rivera)
CrossFit advises to regularly try new sports, but in all my time training I never have. Until now. Now in my 40s, my husband of 14 years, who is also a tennis coach, is my new coach of my new sport.
What Baseball Players Know About Life: (Why 0-For-20 Isn't a Bad Thing) (Logan Gelbrich)
It's the American dream. In baseball, anyone can make it as long as they work hard and have a little luck. What I learned from my years in MLB and what it taught me about life.
What is Parkour? Are You Already Doing It? (Valerie Worthington)
Parkour? Par-what? Freerunning? What are people talking about and why are they climbing all over EVERYTHING? Get the lowdown on this awesome sport you can literally do ANYWHERE.
How the LA Kings Saved My Grandfather and Me (Danette "Dizzle" Rivera)
Little did I know the LA Kings and the Stanley Cup would be the elements that finally brought my Marine Corps grandfather and me together, and rekindled our relationship.
Repeated Small Blows, Not Concussion Could Be the Real Danger in High-Impact Sports (Becca Borawski)
Two recent studies conducted on high school athletes concluded the accumulation of small blows to the head while not being full concussions could still cause lifelong brain damage.
Science Says Alcohol Not the Best Post Workout Drink (Joshua Wortman)
No joke. Researchers followed rugby players, of all people, and took a look at the effect of post-workout alcohol consumption on their strength, power, and recovery abilities.
The Fitness Benefits of Fencing (Becca Borawski)
Fencing is a classic art, part of our history since the Middle Ages. And it's also a good workout, says Olympic silver medalist Jason Rogers.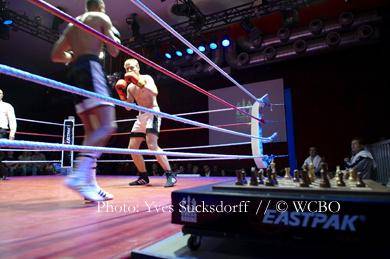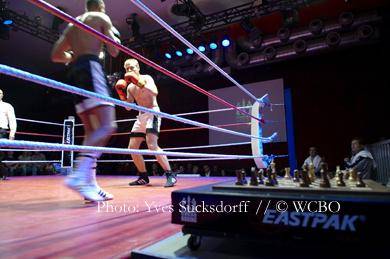 Chess Boxing: The Sweet Science Meets the Royal Game (Valerie Worthington)
Have you ever wanted to punch someone but also challenge him or her to a game of strategy? Have you ever had difficulty deciding whether to use brawn or brain? If so, chess boxing may be for you.
It's Not a Skirt, It's a KILT: Highland Athletics 101 (Nicole Crawford)
There was a moment I questioned marrying my husband – when he told me he was wearing a kilt to our wedding. Now, years later, I have fallen in love with the Highland Games and all things Scottish.
Curling: A Sport For Weekend Warriors and Olympians Alike (Valerie Worthington)
Housework still isn't fun. But sweeping can be! Learn more about the Olympic sport of curling.
Life of a Strongman: An Interview With Tom McClure (Becca Borawski)
Ever wondered what it's like to be a strongman? Don't miss this interview with champion strongman Tom McClure.
Science Says: Soccer is Good For Your Heart (Joshua Wortman)
Suffering from high blood pressure? Hit the soccer field! New research says playing soccer a couple hours each week is good for your heart, and specifically for high blood pressure in men.
The 17 Commandments of Rowing: My Journey From Hate to Happiness (Becca Borawski)
I used to hate rowing, but then I actually learned how to do it properly…and I fell in love. Read these 17 tips on how to become a more efficient and happier rower.